The
Way.

The

Truth.

The

Life.

Jesus said to him, "I am the way, and the truth, and the life. No one comes to the Father except through me."

Catholic Pilgrimages & Spiritual Journeys to the World's Holiest Sites with 206 Tours.

What Countries Are Open to All Travelers?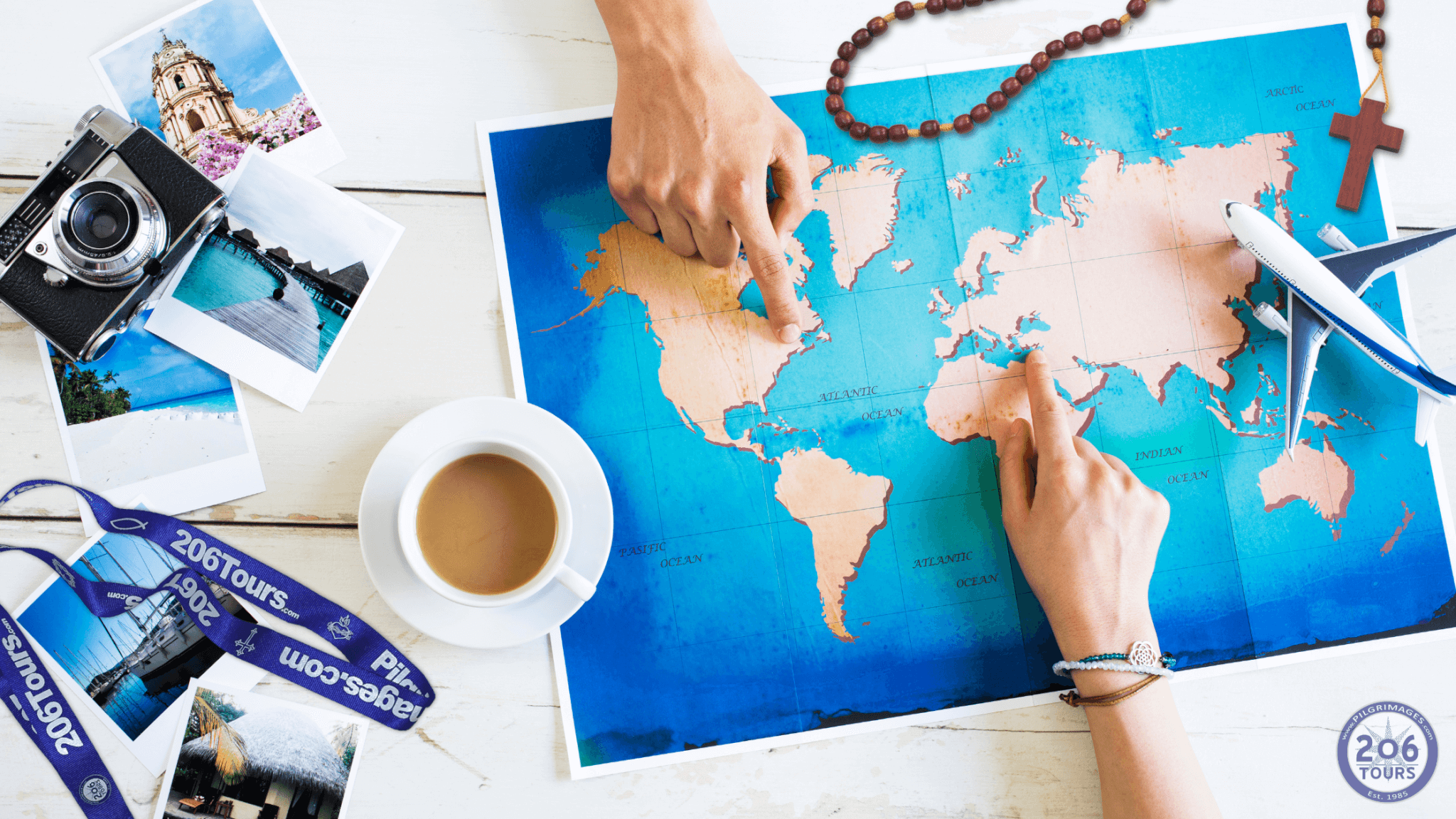 The Covid Pandemic has transformed international travel. Each country has implemented its own unique entry requirements which are subject to change at any time. Many countries will require travelers to provide proof of full Vaccination against Covid-19 in order to enter their borders, however, certain countries do not.
For entry requirements to all countries we visit, always check our Travel Updates page.  
Below, find a list of 206 Tours Pilgrimages that operate to countries that do not currently require travelers to be vaccinated:
1. Israel: Walk in the Footsteps of Jesus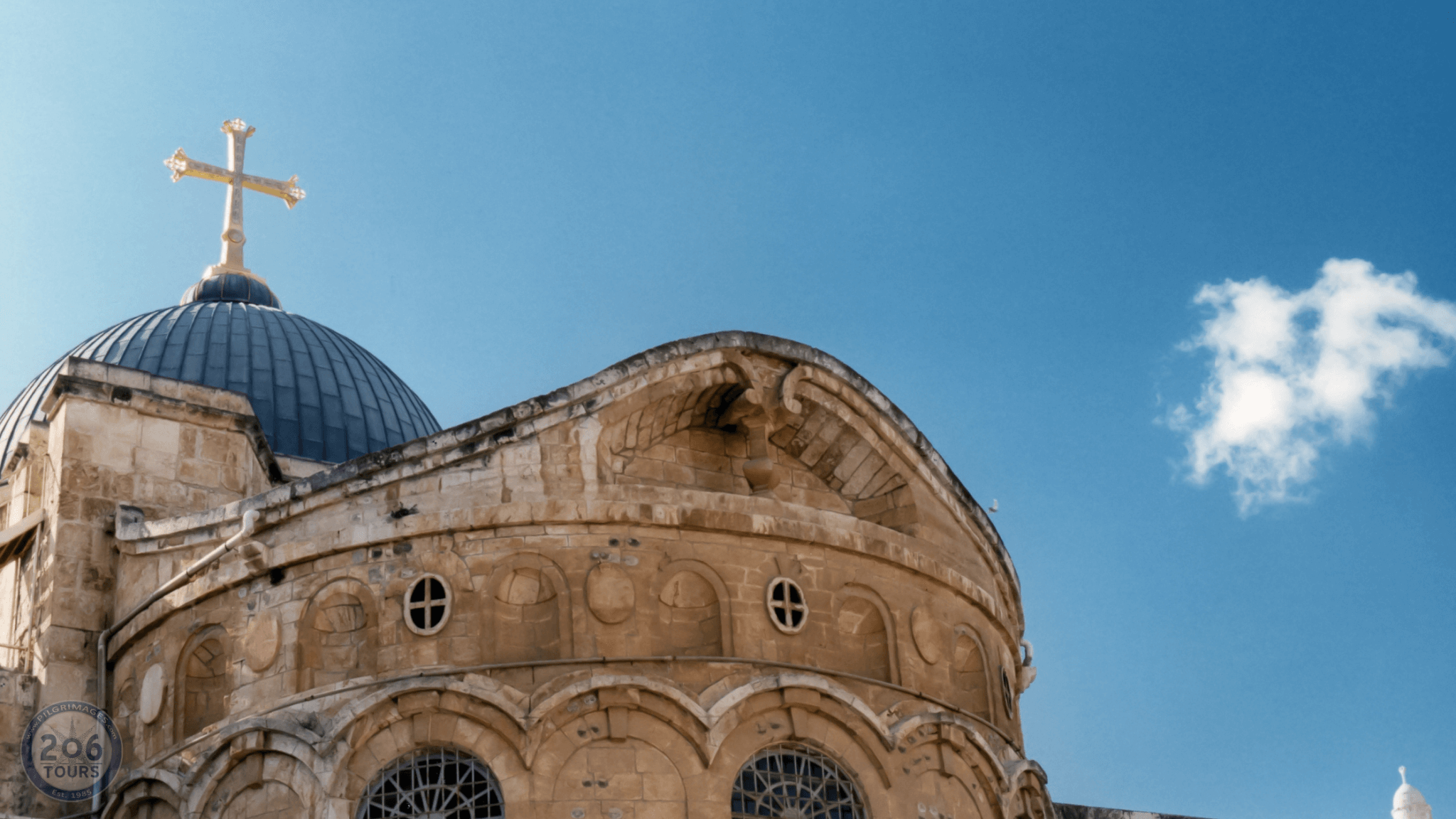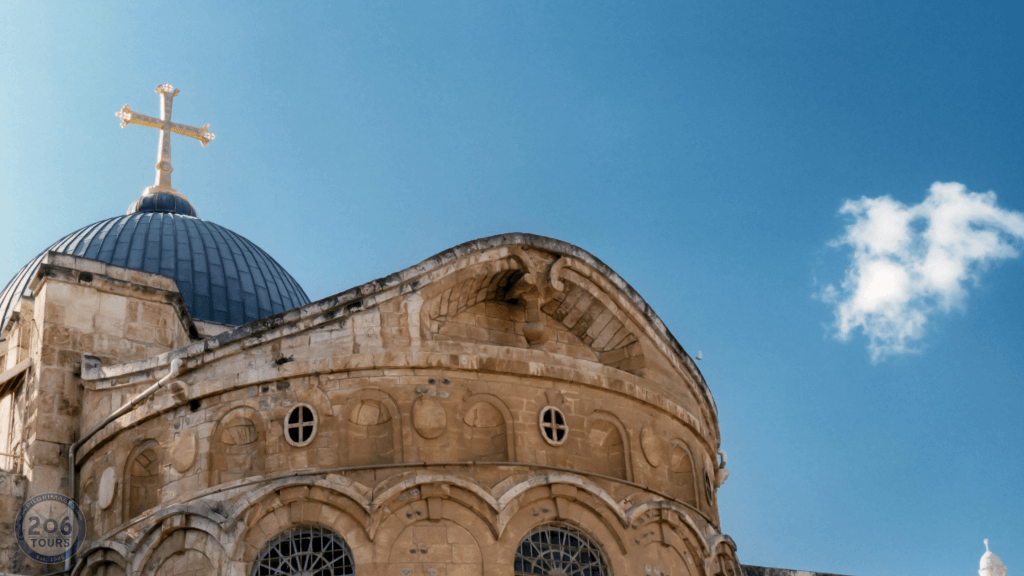 If you desire to draw closer to Jesus of Nazareth, come, as we follow in His footsteps. You will have time to renew and affirm your faith each day of your pilgrimage; to pray and reflect. The Scriptures will come alive as you visit Our Lord's homeland. You will be inspired by the natural beauty of the landscape, in addition to its rich historical heritage. It is an encounter that has changed the lives of many pilgrims, an act of faith and prayer. Pilgrims have been traveling to the Holy Land for hundreds of years, and as part of your pilgrimage, we include many of the rich traditions that have evolved over time. The maxim at the entrance to the Church of the Nativity says: "We are hoping that: If you enter here as a tourist, you would exit as a pilgrim. If you enter here as a pilgrim, you would exit as a holier one." We pray that same will occur when you join this 206 Tours pilgrimage.
Official Entry Requirements: Israel
2. Our Lady of Guadalupe & Mexico City: TOUR 206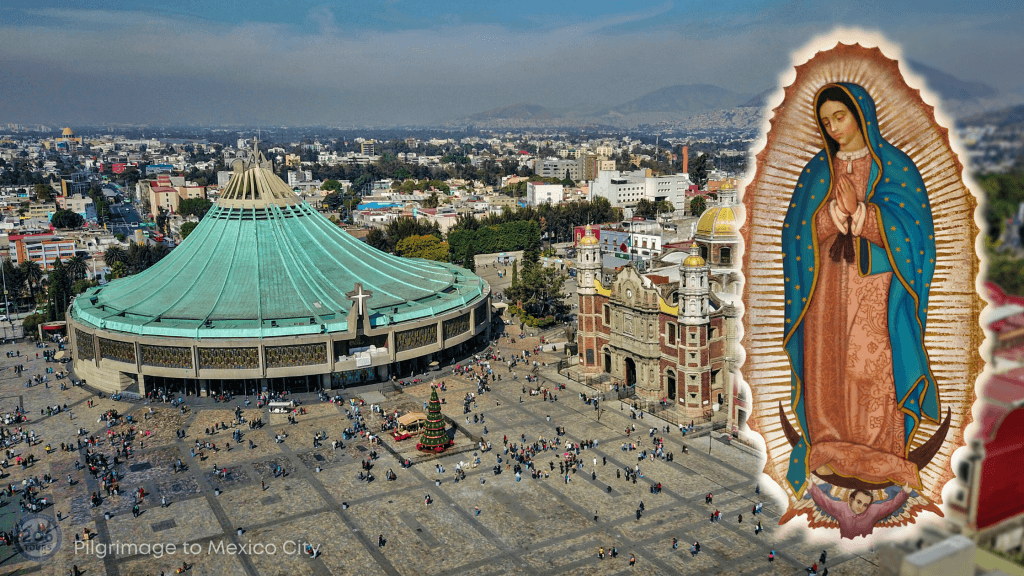 Spend five days on a Catholic Pilgrimage to Mexico City to see the Shrine of Our Lady of Guadalupe, the holiest place in the Western Hemisphere! Celebrate Mass here and pray at the Shrine where Our Lady appeared to Saint Juan Diego. Visit sites in Mexico City like the tomb of Blessed Miguel Pro, and visit San Juan Teotihuacan. Spend a day in beautiful Puebla to see the incorrupt body of St Sebastian and visit local markets famous for colorful pottery.
Official Entry Requirements: Mexico   
3. Greece in the Footsteps of St. Paul: TOUR 162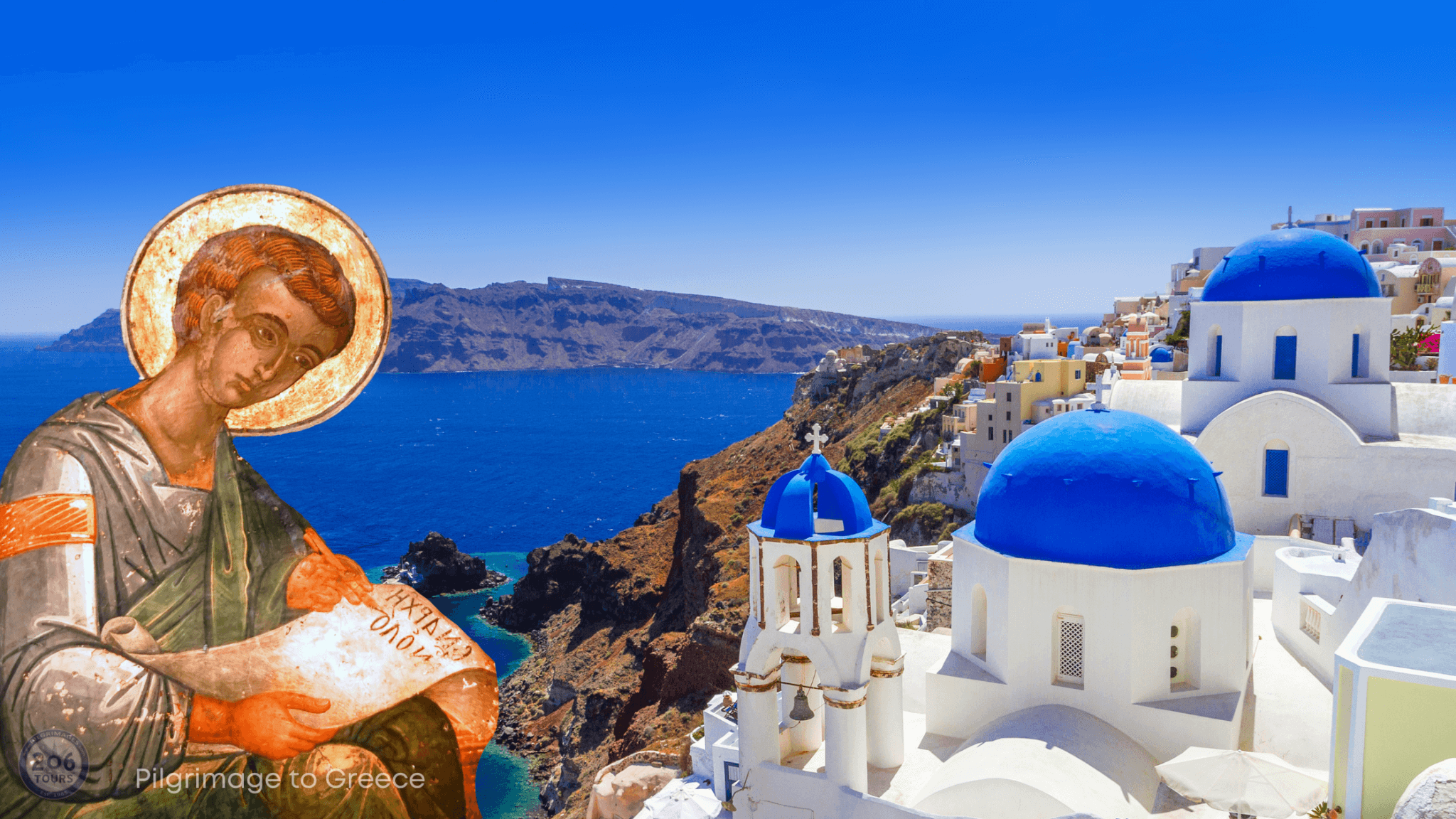 Follow in the footsteps of St. Paul and experience beautiful sites throughout Greece on this special pilgrimage. Visit Philippi where Paul the Apostle delivered his first sermon and established the first Church in Europe, Mars Hill in Athens where he spoke to the Athenians, Corinth and the site of St. Paul's trials by Gallio, and more! You will even visit the House of the Virgin Mary in Ephesus in Turkey where she lived until her Assumption according to Catholic Doctrine. A popular Pilgrimage site, this Shrine has even received several papal visits and blessings. Return home with a newfound connection to the scripture, St. Paul & your faith!
4. Egypt with Nile Cruise: TOUR 156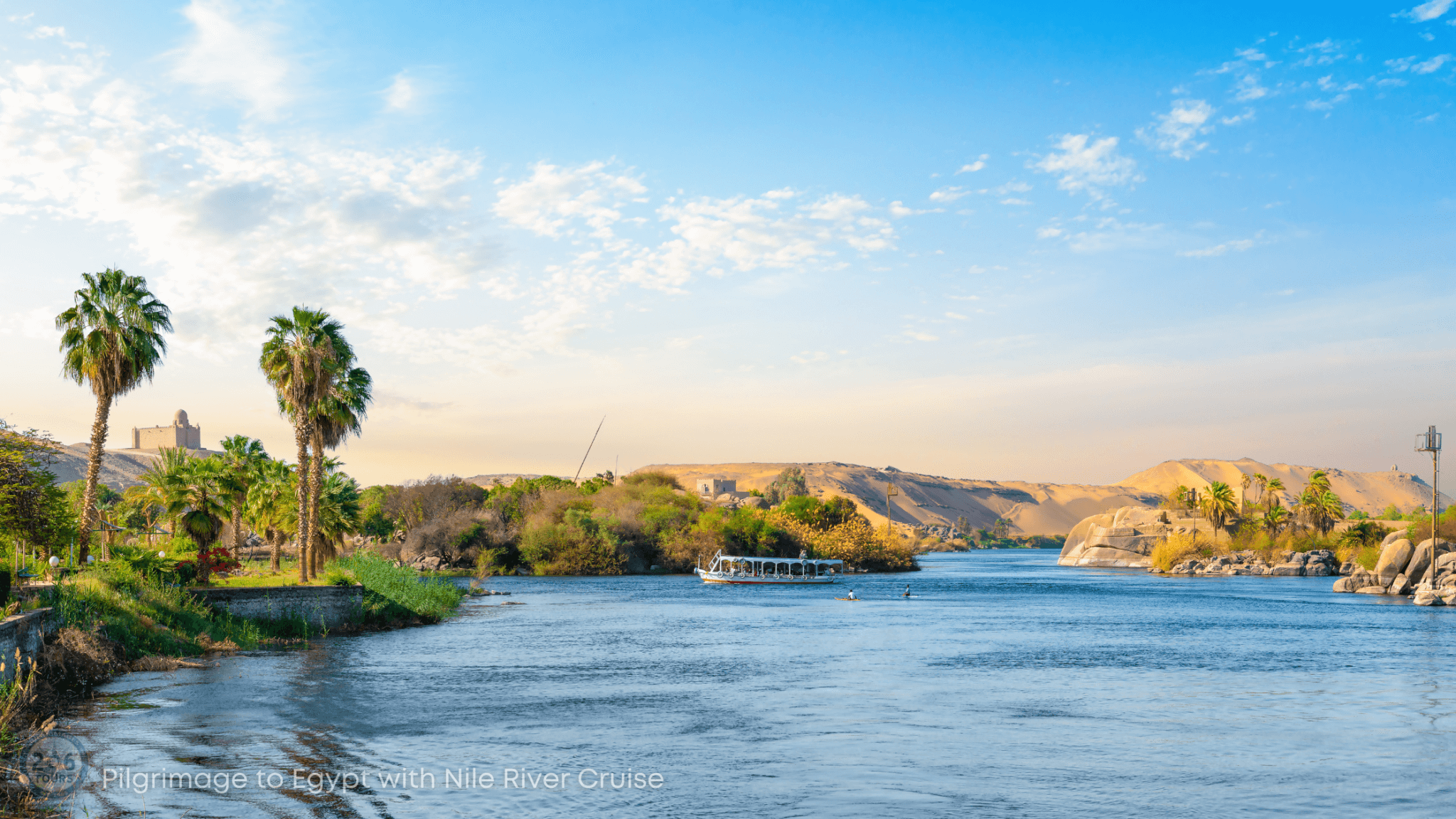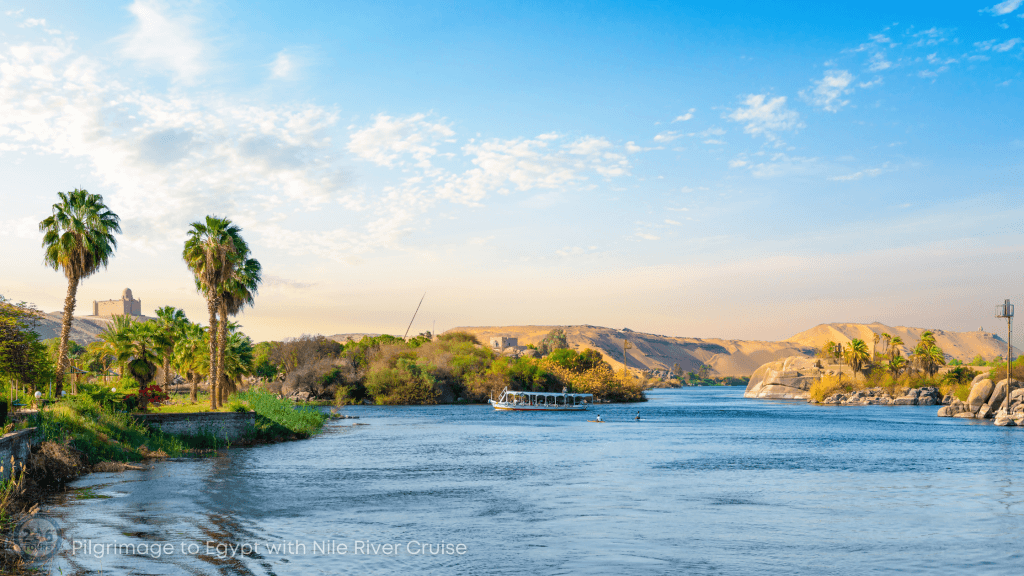 Journey to Egypt, a special part of the Holy Land, where Abraham, Joseph, Moses, and the Holy Family walked! Egypt is also the land of the Pharaohs, Jacob, Joseph, and Israel during the famine. See the Nile River, King Tutankhamen's treasures, Kom Ombo Temple, the Temple of Luxor, the Valley of Kings, and more!
Official Entry Requirements: Egypt 
5. Ireland: TOUR 202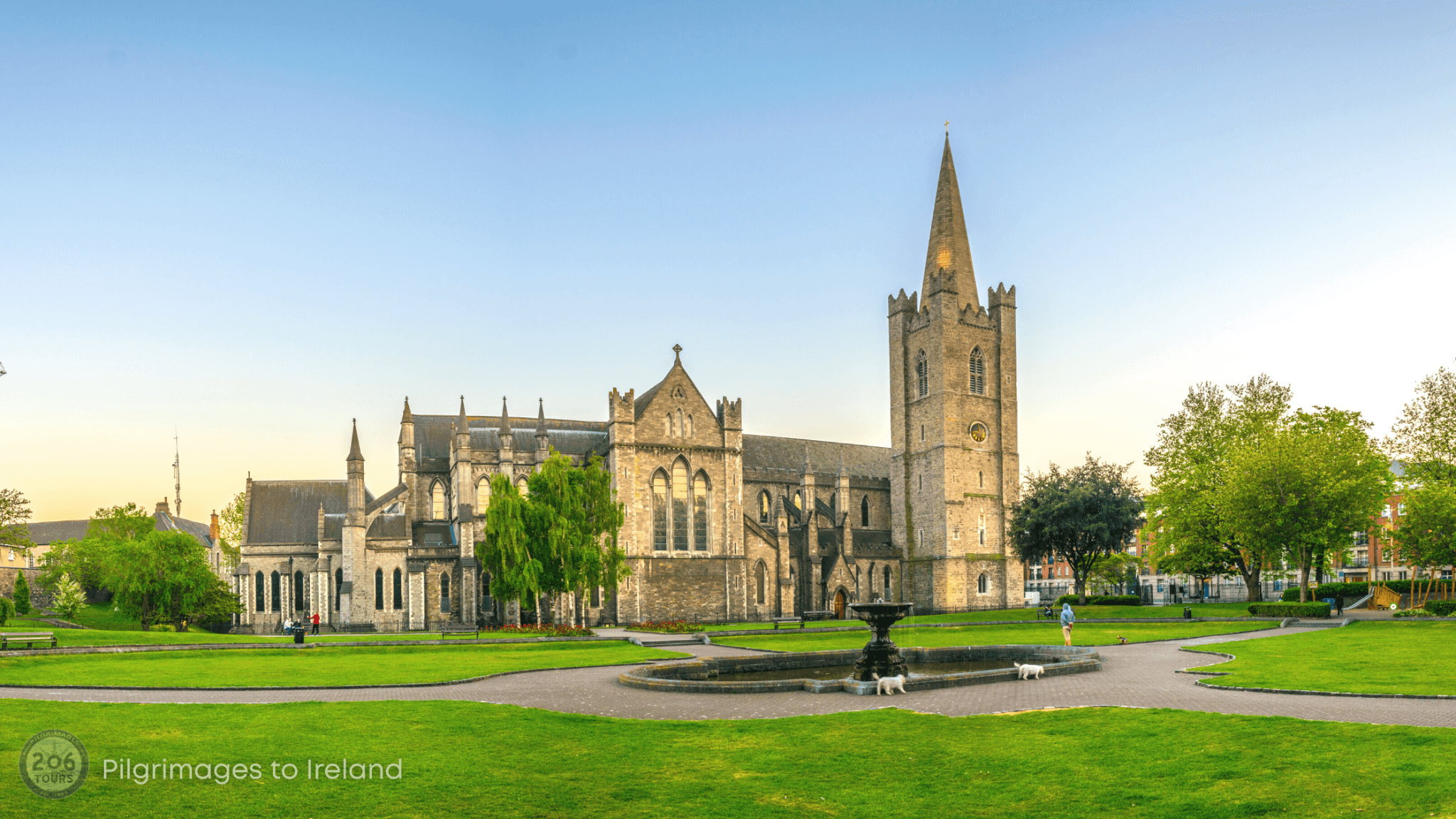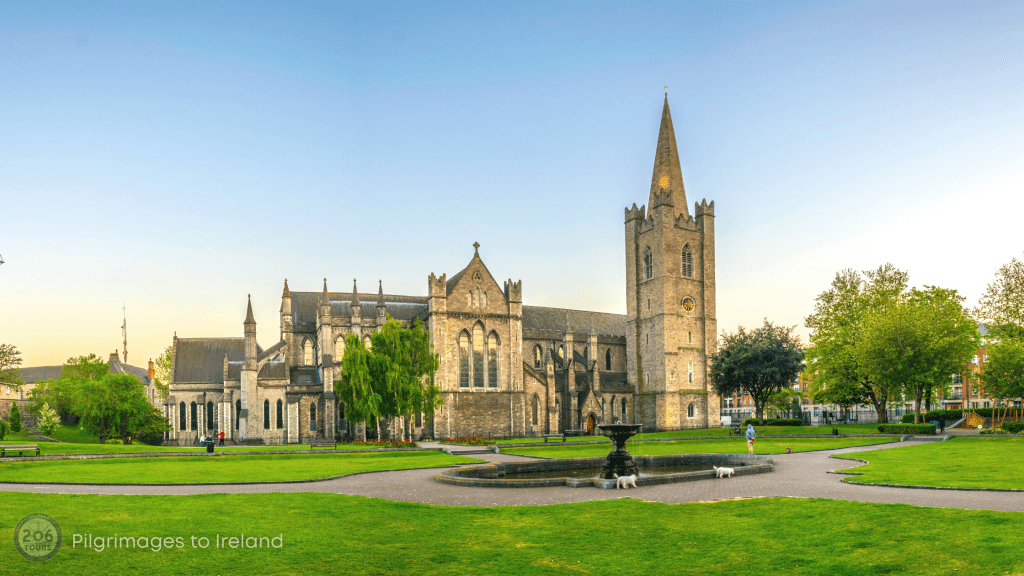 The practice of Pilgrimage is almost as old as recorded history. In Ireland, "The Land of Saints and Scholars", you will journey through strong historic resonance with the early Christian scholars while in Clonmacnoise. Live through the medieval journeys in Glendalough, and finish with heightened spirituality as you visit Our Lady of Knock – the Marian Site that is on the same pedestal as Fatima and Lourdes. Open yourself to the message of "Knock", and to the renewal of faith and prayer, which is so vital to our lives as Catholics. Journey to Ireland for a Catholic Pilgrimage exploring sites built centuries ago. Join the millions of Pilgrims who have made Knock one of the most popular pilgrimage sites in the world. Visit famous cultural hubs like Dublin and Galway and enjoy the marvelous Cliffs of Moher.
Official Entry Requirements: Ireland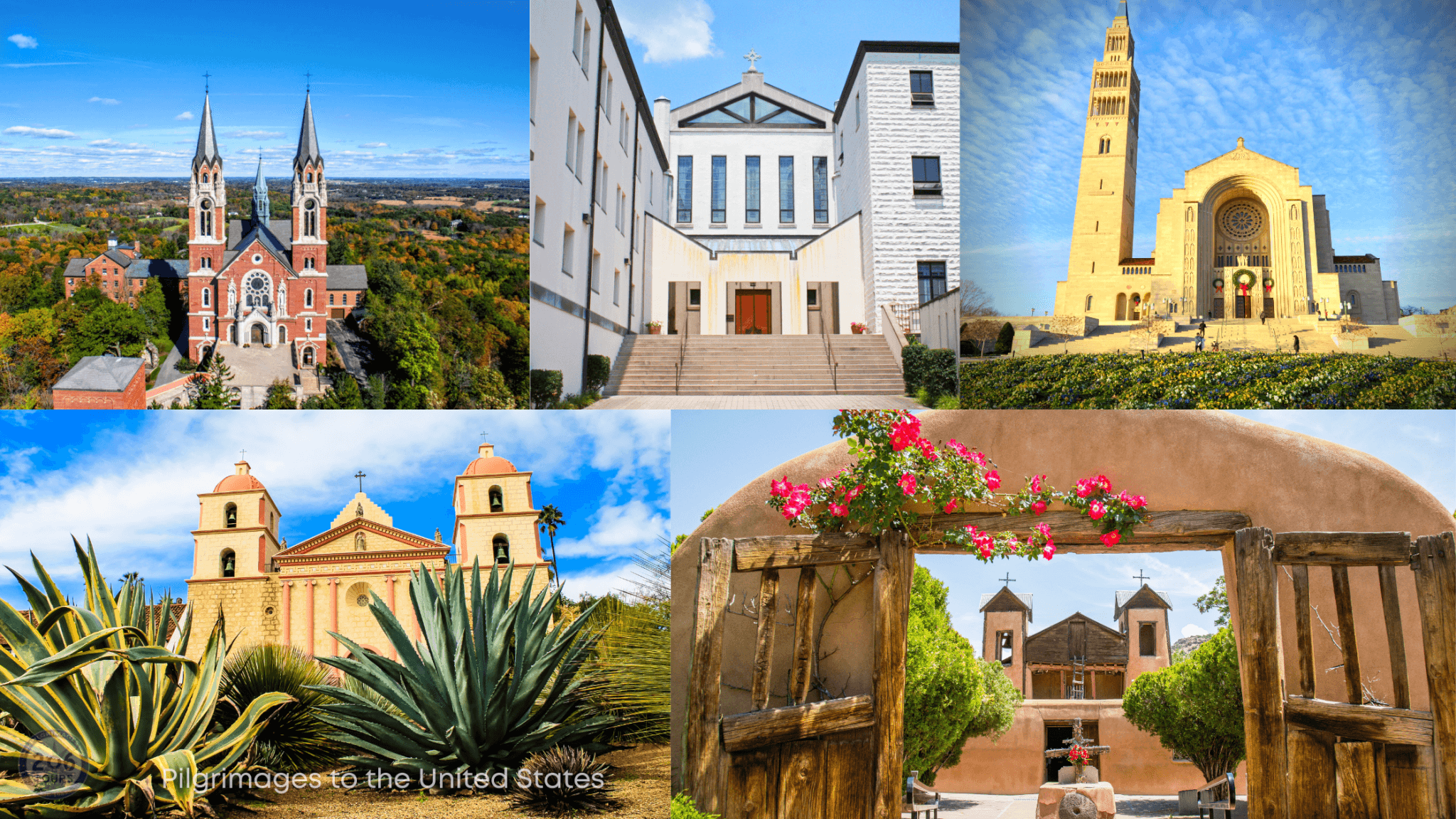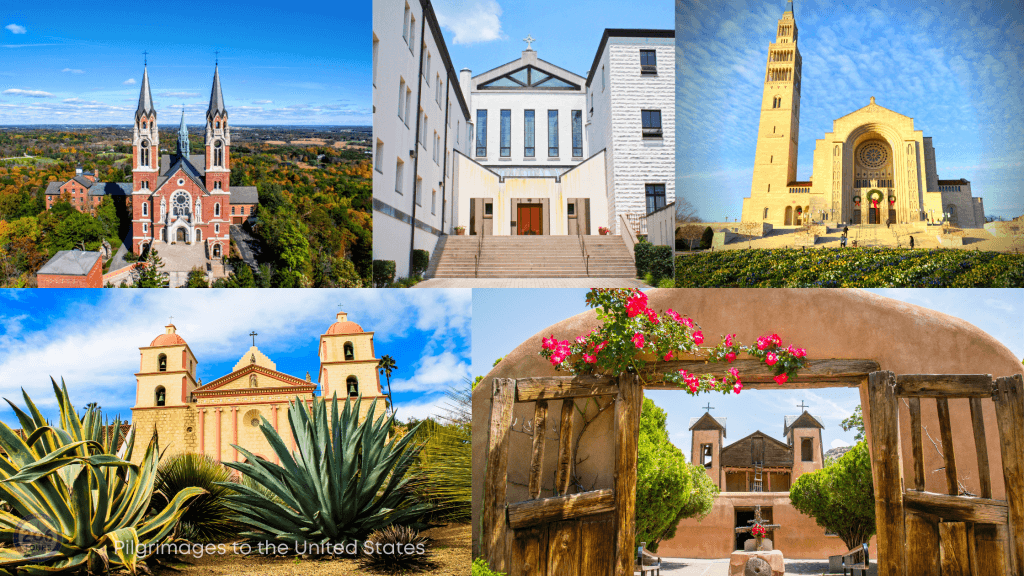 Discover the history of America's Catholic Roots in the United States. On this American Pilgrimage visit Washington DC, Santa Fe, or the California Missions! You will be Accompanied by a Catholic Priest who will celebrate Mass daily and be available for confession. You will explore some of our Nation's most important Catholic sites. We have itineraries to:
7. Medjugorje & Croatia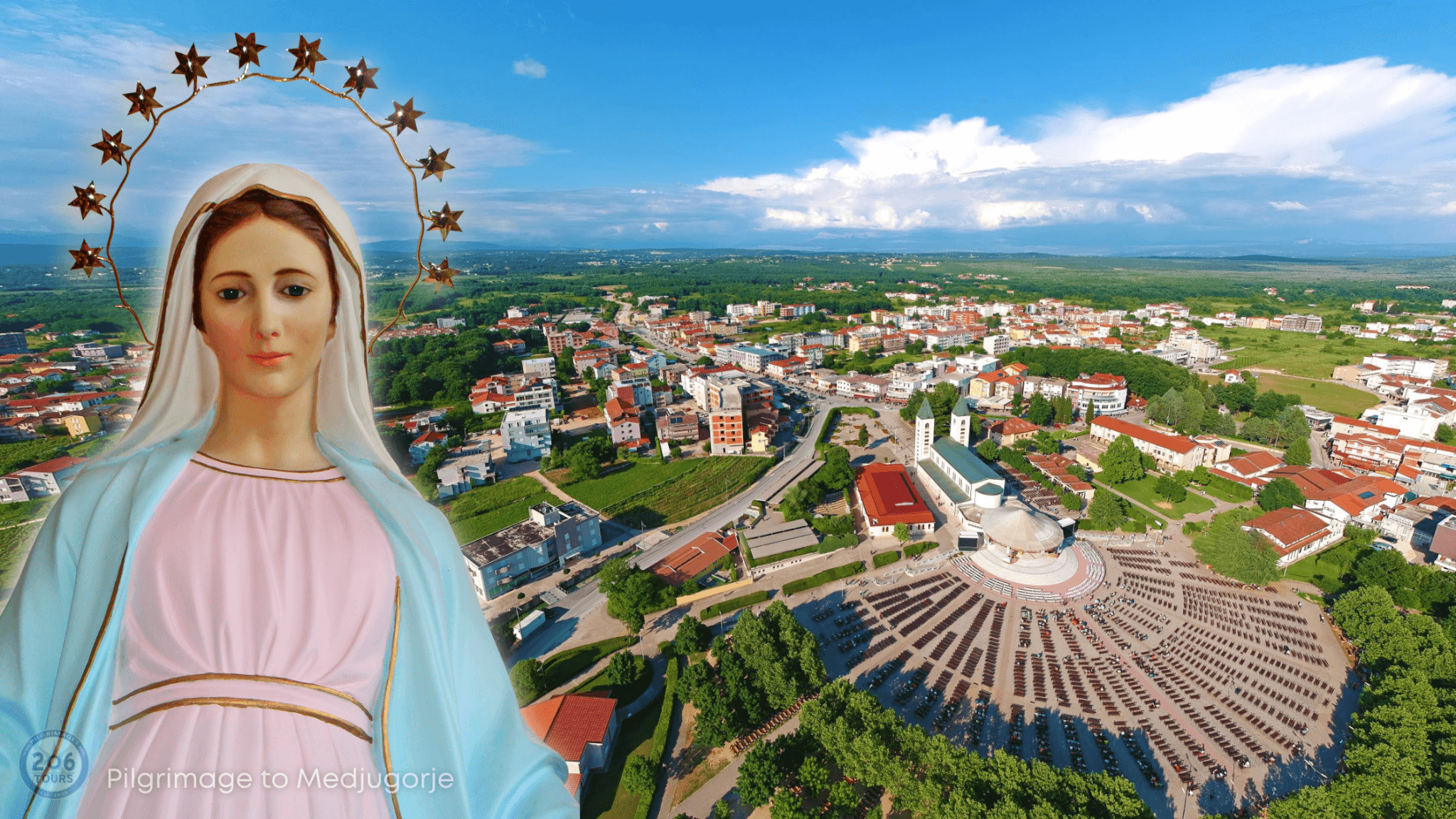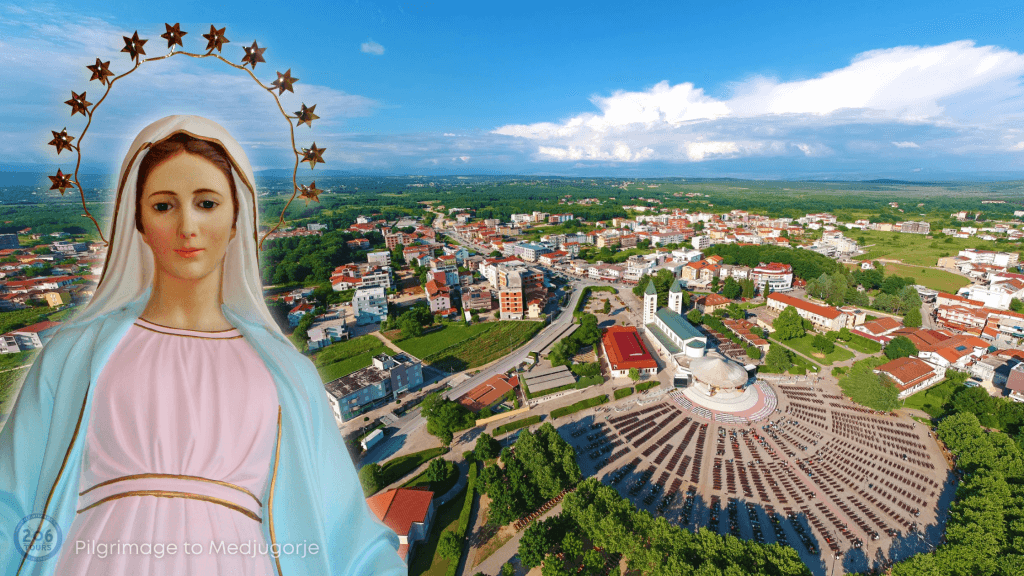 The village of Medjugorje, Bosnia and Herzegovina is the holy site where Our Lady began appearing to six young teenagers on June 25, 1981. The Blessed Mother first appeared on Mount Podbrdo, now known as Apparition Hill, located in the village of Bijakovići. She brought messages of peace for the world through conversion of heart. Known as the "confessional of the world" and described as "Heaven on Earth", Medjugorje has called millions of pilgrims from all over the world to spiritual conversion; they have returned home forever changed. Medjugorje was the inspiration for the foundation of 206 Tours, and we have been sending Pilgrims there since 1985.
Official Entry Requirements: Croatia & Bosnia & Herzegovina   
8. England: TOUR 221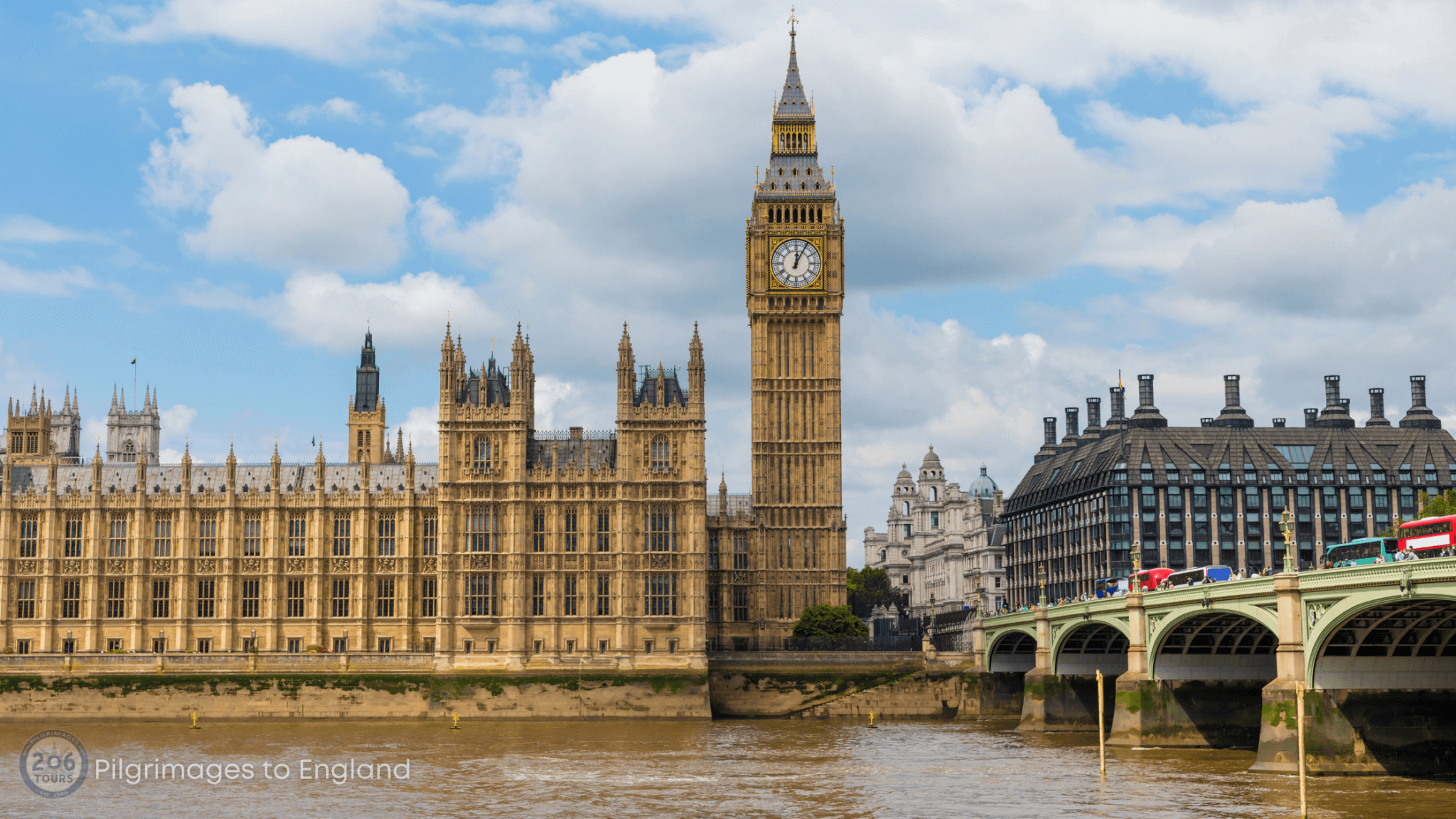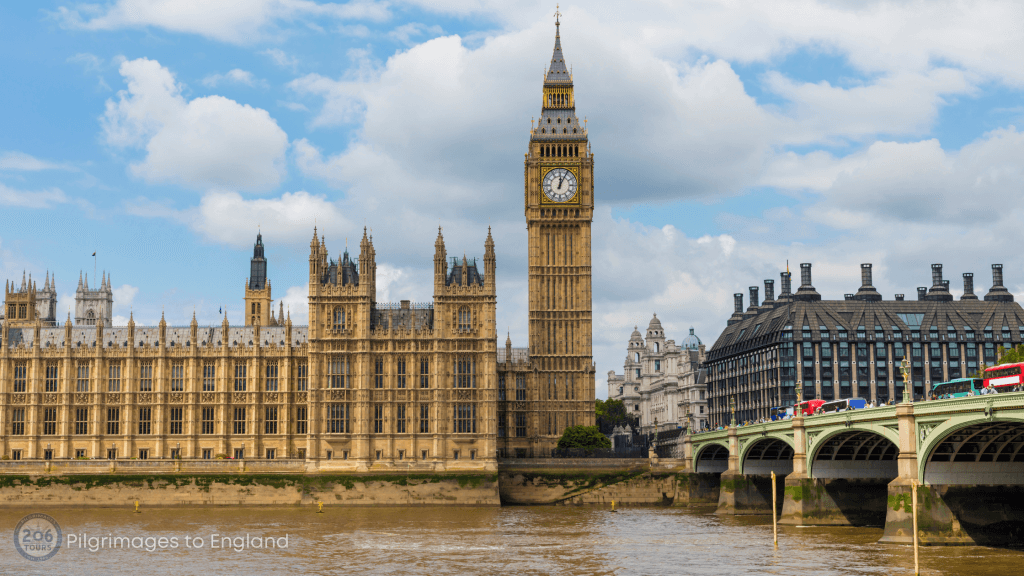 This Pilgrimage highlights many important and religious sites in British History. Travel through the timeless countryside, witness ancient structures, and experience one of the world's liveliest modern cities on this special Pilgrimage to England.
Official Entry Requirements: England
All Entry Requirements 
Requirements are subject to change at any time. For the most up-to-date and accurate travel information regarding border requirements, (ex. Proof of vaccination, pre-travel testing, required documents, etc.) check the official government or embassy website of the country you're traveling to: www.206tours.com/cms/updates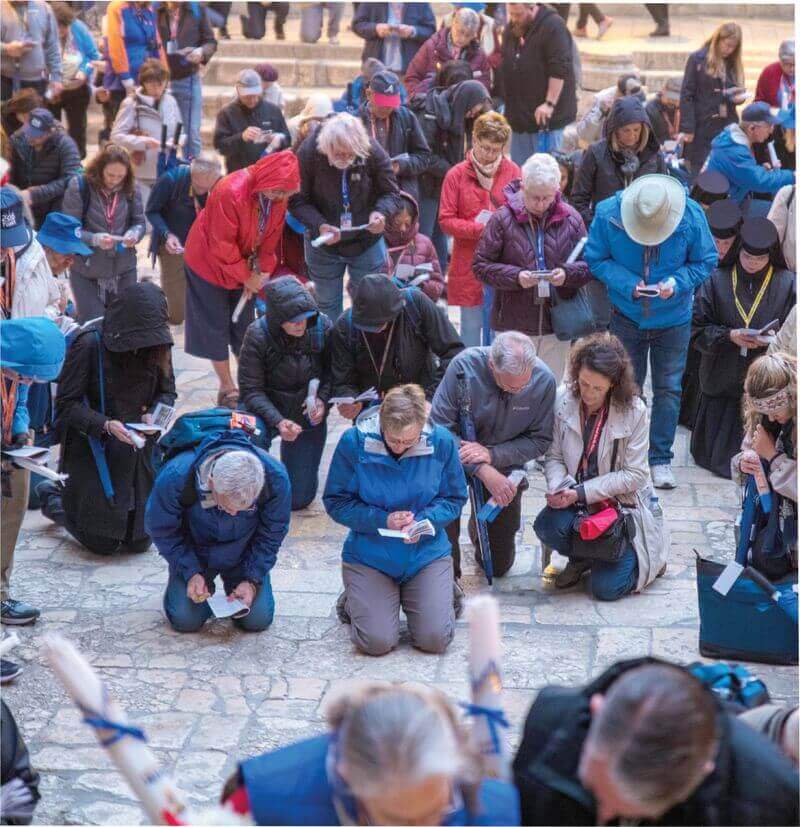 206 Tours Pilgrims
What is a 206 Tours Pilgrimage Like?
"To go on pilgrimage really means to step out of ourselves in order to encounter God where he has revealed himself" – Pope Benedict XVI
Join Us
Join over 400,000 faithful Pilgrims and get exclusive travel tips, giveaways and more!
POPULAR POSTS