The
Way.

The

Truth.

The

Life.

Jesus said to him, "I am the way, and the truth, and the life. No one comes to the Father except through me."

Catholic Pilgrimages & Spiritual Journeys to the World's Holiest Sites with 206 Tours.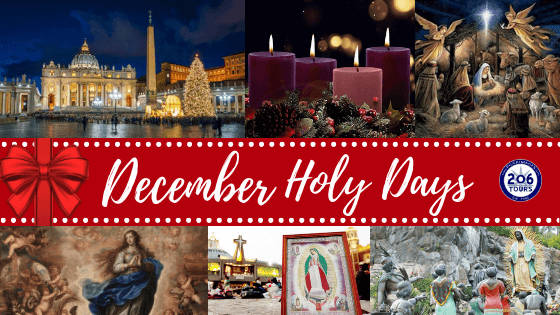 Holy Days of December
December 8: The Feast of the Immaculate Conception Also known as he "Solemnity of the Immaculate Conception", this Feast occurs each year on December 8th as Catholics celebrate the...
Read more >
Mexico is a fantastic place to make a Pilgrimage to! Mexico City boasts Shrines, Cathedrals, and museums to Our Lady of Guadalupe.