The
Way.

The

Truth.

The

Life.

Jesus said to him, "I am the way, and the truth, and the life. No one comes to the Father except through me."

Catholic Pilgrimages & Spiritual Journeys to the World's Holiest Sites with 206 Tours.

Plenary Indulgence & Virtual Pilgrimage: Feast of Our Lady of Guadalupe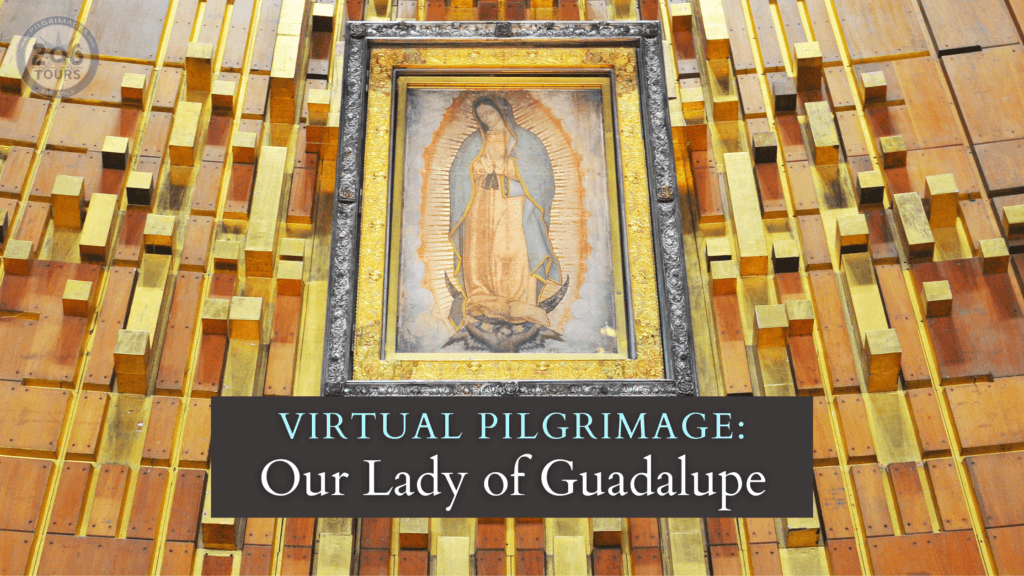 December 12th is the Feast of Our Lady of Guadalupe. In 2020, due to the pandemic, the annual celebrations at the Basilica are going to be held virtually as a safety precaution. Pope Francis also announced that Catholics will be able to receive a Plenary Indulgence venerating Our Lady in this Jubilee Year the 125th Anniversary of the Coronation of Our Lady of Guadalupe.
An announcement from the Vatican says: "Let us allow Our Lady to visit us in our homes this year. Let us open our doors to her and lift up our hearts so that she may bless us and cover us with her mantle. May Our Lord Jesus Christ and His Most Holy Mother, Saint Mary of Guadalupe, continue to accompany us and bless us on this painful journey for all the people of God who wander in our archdiocese and throughout the world."
Plenary Indulgences and the Jubilee Year had already been extended by the Vatican until October 12, 2021, due to the pandemic.
Steps to Receive Indulgence
1. Prepare an altar or place of prayer to Our Lady of Guadalupe at home.
2. Watch the live stream Mass at the Basilica of Our Lady of Guadalupe in Mexico City on 12 December. Remember to participate as if you were there, and pay close attention to the eucharist.
3. Complete the usual conditions for an indulgence by praying for the Pope's intentions, detailed here: www.206tours.com/plenary-indulgence
Here are some helpful links to how you can participate online:
Send Prayer Intentions:
Catholics all around the world are invited to send intentions to be offered during the Mañanitas Mass on December 12th as well as at the solemn Mass of the Roses. Click here to send intentions. 
Donate & "Light" a Candle:
All who donate to the Shrine will light a virtual candle. Click here to learn more about how to donate and light a candle. 
Follow on Social Media:
Watch Live
Various celebrations, prayer services, and Masses will be live streaming over the course of the Feast. Watch the Livestream on YouTube or their Website.
Our Lady of Guadalupe is also known as the "Patroness of the Americas" for her love for all the Western world, and her foreshadowing of the exploration and explosion of Catholicism that would take place in the New World.
She first appeared to visionary St. Juan Diego on December 9, 1531, at Tepeyac Hill in Mexico. Juan Diego tried to tell the Archbishop what he had seen but he did not believe him. On December 11th, Juan Diego's uncle fell ill, and on December 12th he was cured, and the image of the Virgin Mary again appeared before Juan Diego but this time in front of the Archbishop. Her image appeared in his cloak, or the Tilma, which can still be seen at the Basilica.
206 Tours operates many Pilgrimages to the Shrine of Our Lady of Guadalupe each year,  learn more about our departures to Mexico City here.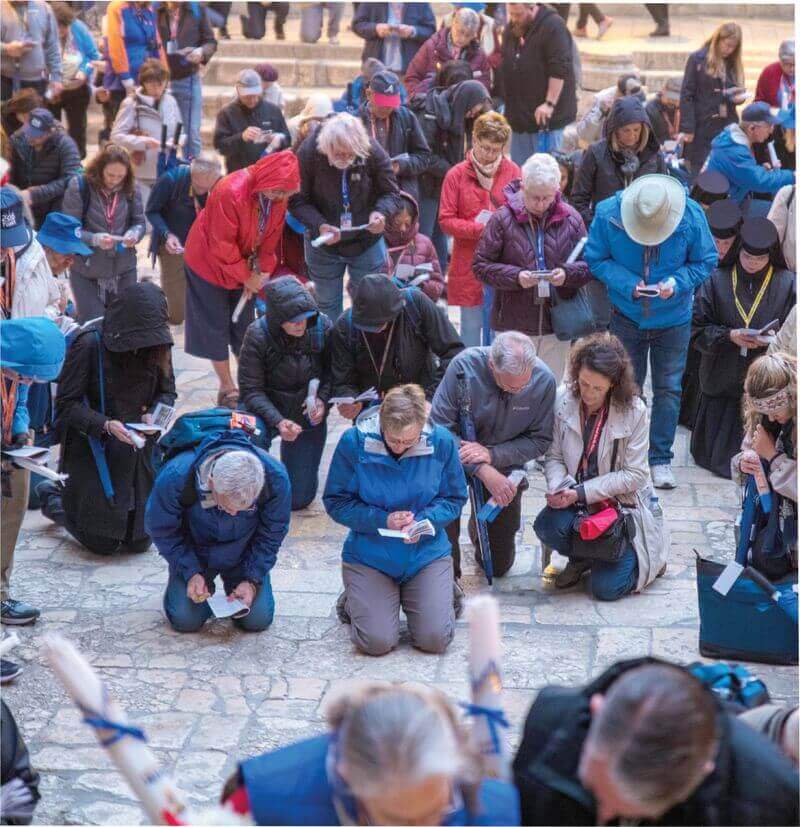 206 Tours Pilgrims
What is a 206 Tours Pilgrimage Like?
"To go on pilgrimage really means to step out of ourselves in order to encounter God where he has revealed himself" – Pope Benedict XVI
Join Us
Join over 400,000 faithful Pilgrims and get exclusive travel tips, giveaways and more!
POPULAR POSTS