The
Way.

The

Truth.

The

Life.

Jesus said to him, "I am the way, and the truth, and the life. No one comes to the Father except through me."

Catholic Pilgrimages & Spiritual Journeys to the World's Holiest Sites with 206 Tours.

Our Lady Undoer of Knots, Cancún, Mexico
We asked our pilgrims and Facebook community to send us their intentions to be prayed for at the Sanctuary of Our Lady Undoer of Knots located in Cancún, Mexico. Watch the video below for a virtual tour of the breathtaking tropical Sanctuary!
Our tour guide Francesca was joined by singer, Lupita Aguilar, to pray the Sorrowful Mysteries of the Rosary accompanied by some beautiful musical performances. Thank you to all who sent intentions and joined us in prayer to our Merciful God. We pray for all who are suffering, confused, and emotionally drained.
Watch the full Rosary below:
God Bless!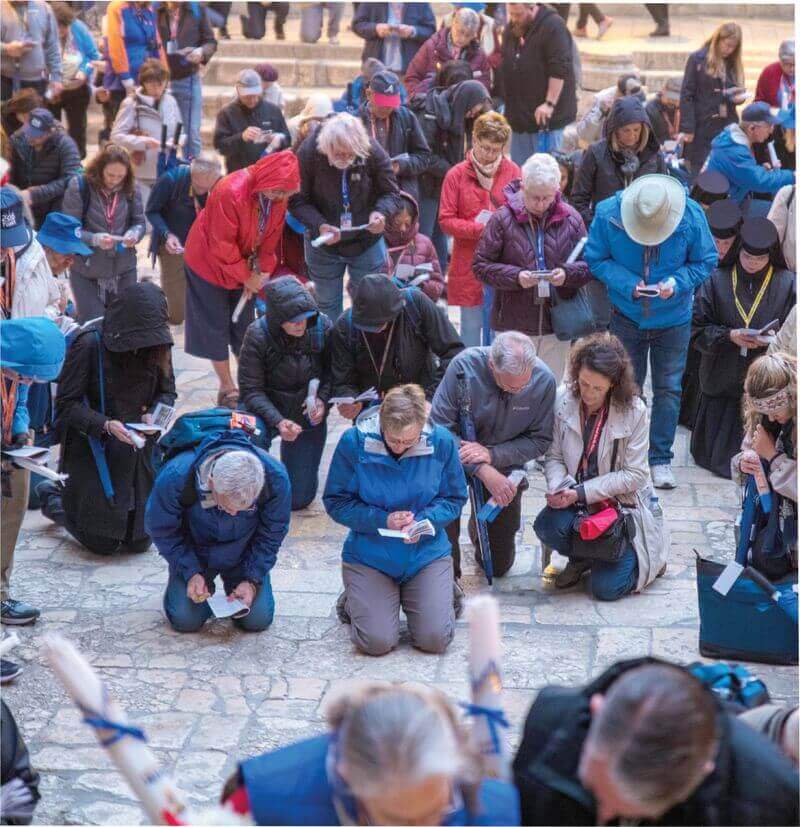 206 Tours Pilgrims
What is a 206 Tours Pilgrimage Like?
"To go on pilgrimage really means to step out of ourselves in order to encounter God where he has revealed himself" – Pope Benedict XVI
Join Us
Join over 400,000 faithful Pilgrims and get exclusive travel tips, giveaways and more!
POPULAR POSTS