Jim Caviezel
Holy Land Pilgrimage
Spiritual Director: Fr. Donald Calloway, MIC
April 28 - May 8, 2019
*Pre-Night Stay: Starting at $398 per person
*Optional Post Tour to Jordan: May 7 - 11, 2019 - $1,699 per person
JC042819
Jim Caviezel, Spiritual Leaders & Special Guests:
Jim Caviezel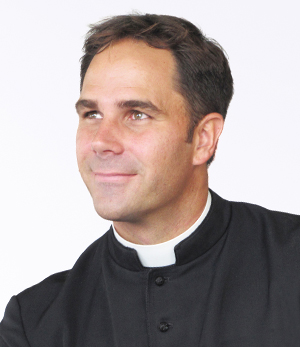 Fr. Donald Calloway, MIC
John Michael Talbot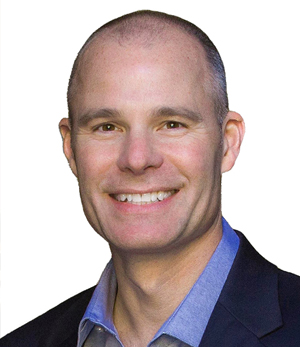 Matthew Leonard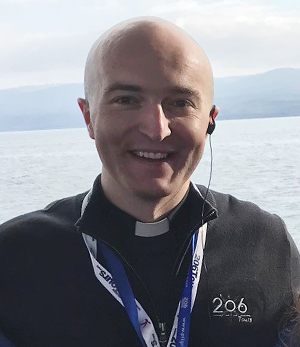 Fr. Przemyslaw J. Nowak
Fr. Sean Magaldi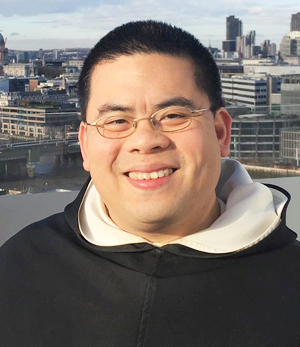 Fr. Lawrence Lew, O.P.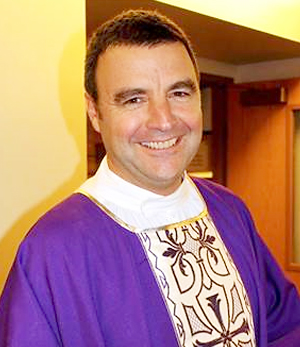 Fr. John Amsberry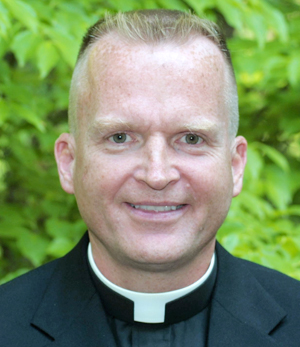 Fr. Patrick Keane
Fr. Peter Dugandzic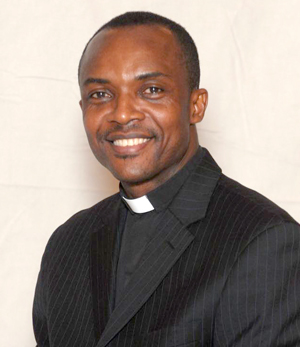 Fr. Philip Paul Tah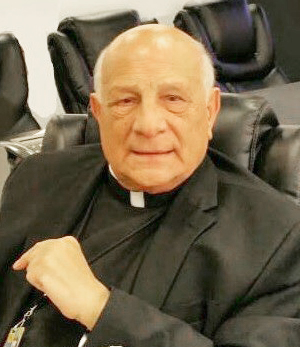 Msgr. Hilary Franco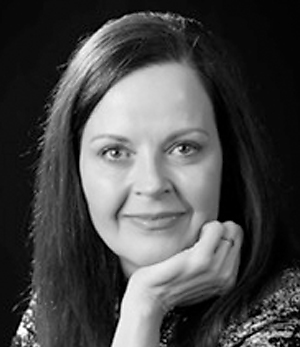 Soprano - Catherine Laidler-Lau
Jim Caviezel, Spiritual Leaders & Special Guests
For More Information Click Here
Jim Caviezel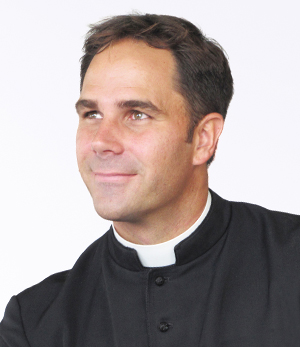 Fr. Donald Calloway, MIC
John Michael Talbot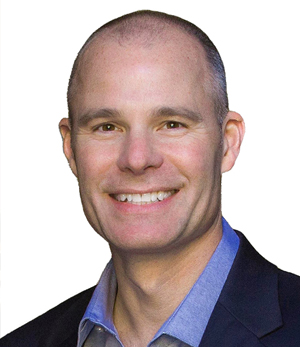 Matthew Leonard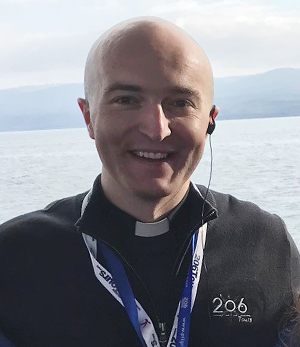 Fr. Przemyslaw J. Nowak
Fr. Sean Magaldi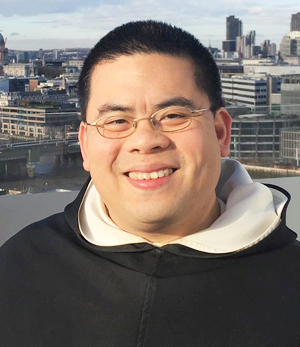 Fr. Lawrence Lew, O.P.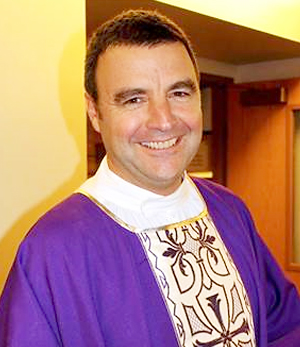 Fr. John Amsberry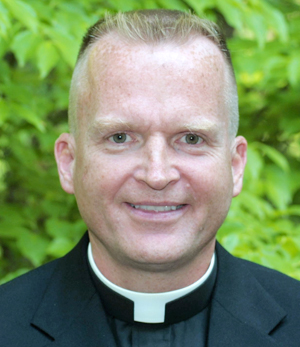 Fr. Patrick Keane
Fr. Peter Dugandzic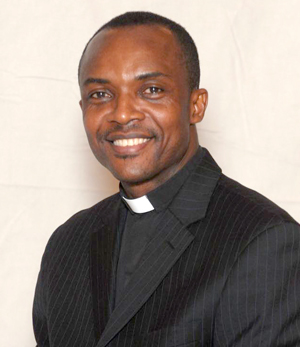 Fr. Philip Paul Tah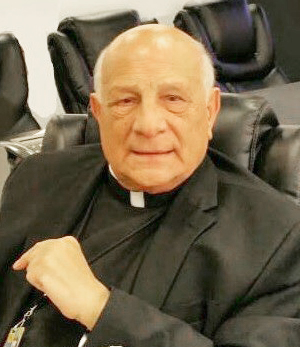 Msgr. Hilary Franco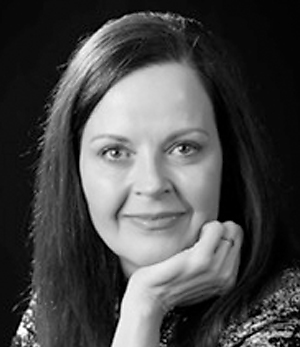 Soprano - Catherine Laidler-Lau
Your trip includes
Roundtrip Airfare from

*

Airport taxes & fuel surcharges
Accommodations at a Deluxe Five Star Hotel:

~ 8 nights | Apr 29 - May 7: David Citadel, Jerusalem

Transfers as per itinerary
Breakfast, Lunch, and Dinner daily
Wine and Mineral Water with Dinners
Transportation by air-conditioned motor coach
Free Wi-Fi on motor coach
Wireless headsets while sightseeing throughout
Assistance of a professional local Guide
Sightseeing and admissions fees as per itinerary
Mass daily & Spiritual activities
Priest to celebrate Mass, Confession, and Spiritual Guidance
One (1) Evening Lecture with Jim Caviezel
One (1) Q&A Session with Jim Caviezel
Luggage Handling
Tips to Hotel Staff, Restaurants, and Luggage Handlers
Not Included
Tips to your guide & driver, individual transfers.
Itinerary
Day1
Sunday - April 28 - Departure for Israel
Make your way to your local airport where you will board your overnight flight(s). Your meals are served on board.
Day2
Monday - April 29 - Arrive in the Holy Land
Upon arrival at Ben Gurion Airport in Tel Aviv, you will make your way to the baggage claim area and collect your luggage. Proceed to the Arrival's Hall, where you will be greeted by your tour guide and/or driver. You will board a Group Transfer to your hotel in Jerusalem in time to check-in. You will gather for a "Welcome Meeting" in the evening - where you will meet the Guides and Spiritual Directors, as well as get an overview one how each day will go from there. From there, you will make your way to the restaurant for dinner at the hotel, before retiring for the evening.
Day3 - 9
Tuesday to Monday - April 30 to May 6th - Experiencing the Holy Land
Today, you begin your pilgrimage through the land where Jesus walked. Over the next eight (8) days, you will have may opportunities to not only better understand the Bible, but the geography and lifestyle within this great land. Votive Masses will be celebrated daily, along with time for prayer and reflection at these sacred sites. You Guide will be with you each day, as the Bible transforms from words on paper - to a three-dimensional Book!
The sites you will visit on your journey will include the following:
Abu Ghosh: Tradition says this is the site where the Ark of the Covenant rested for 20 years
Bethlehem: The site of the birthplace of Jesus (including a visit to the Grotto - marking the
spot where he was born.)
Caesarea: Former capital of Judea. Visiting the Ancient Port, Aqueduct, Hippodrome (Home
to the first Olympics), and Amphitheatre.
Cana: The Franciscan Church where Jesus turned water into wine. Couples will be able to
renew their Wedding Vows during the Ceremony
Capernaum: Jesus launched his ministry from here, including a visit to the Synagogue where
He taught (Mark 1:21-29)
Church of Dormition: Marking the very site where Mary, the Mother of Jesus, "fell asleep"
Church of the Holy Sepulchre: The sacred destination is the site of Calvary (Jesus' crucifixion)
and His tomb (Luke 23: 50-55)
Dead Sea: You will have free time to take a "Float" in the Dead Sea - as well as go shopping at
the Dead Sea Spa
Dominus Flevit: The very site where Jesus wept over Jerusalem (Luke 19:41)
Ein Karem: This marks the birthplace of St. John the Baptist - with two Churches representing the
two houses of Elizabeth and Zachariah.
Emmaus: The town mentioned in the Gospel of Luke from the New Testament. It was here that Jesus appeared, after His death and resurrection, to two of His disciples while they were walking the road of Emmaus.
Garden of Gethsemane: This is where Jesus prayed during the last night with His disciples before He
was crucified (Luke 22:29-53)
Israel Museum: Shrine of the Book and scale model of Jerusalem at the time of Jesus
Mount of Beatitudes: This is the site where Jesus proclaimed His great Sermon - also known as
the "Sermon on the Mount"
Mount of Olives: Not only the best panoramic view of the Old City, but a mandatory transit site for
Jesus during many iconic moments
Mt. Tabor: The site of the Transfiguration, Mount Tabor (Matthew 17:1-50). At this site, you will have
some time to reflect on Christ's Humanity and Divinity
Mt. Zion: location of the Upper Room where Jesus the His disciples celebrated the Last Supper
(Matthew 26: 17-30) and where he appeared to them after His Death and Resurrection (Mark 16:14).
Nazareth: The town where Mary was visited by the Angel, and where Jesus studied
and prayed (Matthew 2:23)
Palm Sunday Road: We will grab our palms and walk down the same road that led Jesus to Jerusalem
Pater Noster Church: Christ taught the Lord's Prayer to his disciples here, which is why it is
written in the world languages.
Pool of Bethesda: the site where Jesus healed the crippled man
Qumran: The famous caves for where the Dead Sea Scrolls were discovered
Rock of Agony: This Rock is where Jesus prayed, alone, on the night of his arrest.
Sea of Galilee: This is the place the place Jesus lived - this portion also includes a Boat
ride out onto the sea (Luke 5:1)
Shepherds Fields: This is where the Angels announced the Redeemer's birth - and explore Caves that
still have soot marks of fires from Shepherds (Luke 2:8)
St. Peter in Galicantu: House of the High Priest Caiaphas, and where Jesus was examined and
eventually imprisoned before the Council in Jerusalem.
Tabgha: This is where Jesus fed the crowd of 5,000 people - also known as the multiplication of
the "loaves and fishes" (Luke 9:10-17)
Western Wall: The only remains of the Second Temple of Jerusalem
Via Dolorosa: Marking: The true "Way of the Cross", we will walk this and pray the "Stations of
the Cross" through the markets, ending at Calvary.
Day10
Tuesday - May 7th - Return Home
This morning, after a late breakfast, you will have free time to spend at your own leisure before and early dinner, and board your transfer to Tel Aviv Airport for your return flights home. (Return Flights to the US depart between 10:30 P.M. – and – 12:40 A.M. on May 8th)
*Pilgrims departing in the Morning or Afternoon on May 7th:
Transfers will be arranged accordingly – and you will be advised of your pick-up time 24 hours prior to departure.
Day11
Wednesday - May 8th - Arrive Home
The benefit of buying airfare with 206 Tours?
Your transfers are always secured, even if your flights are delayed - round trip transfers to/from the hotel and airport are included no matter what!
If you purchase your airline ticket on your own, you have to pay in full at the time of booking, and most of the time it is non-refundable. If you book with 206 Tours, full payment is due 60 days prior.
In the very rare event that a tour is cancelled, you would get all your money back, which would most likely not be the case if you purchased it directly from the airline.
Your flight arrangement will be followed up on and reconfirmed by 206 Tours.
206 Tours can arrange for you to travel before the tour, make a stop-over, or stay later!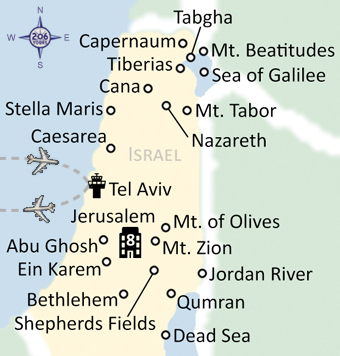 Special Clergy Discount
A Clergy Discount is available to all members of "Clergy" within the Catholic Church. This includes Seminarians, Deacons, Brothers and Sisters, Priests, Monsignors, Bishops, Cardinals, and His Holiness.
Click Here to learn more!