Flight Bag & Travel Documents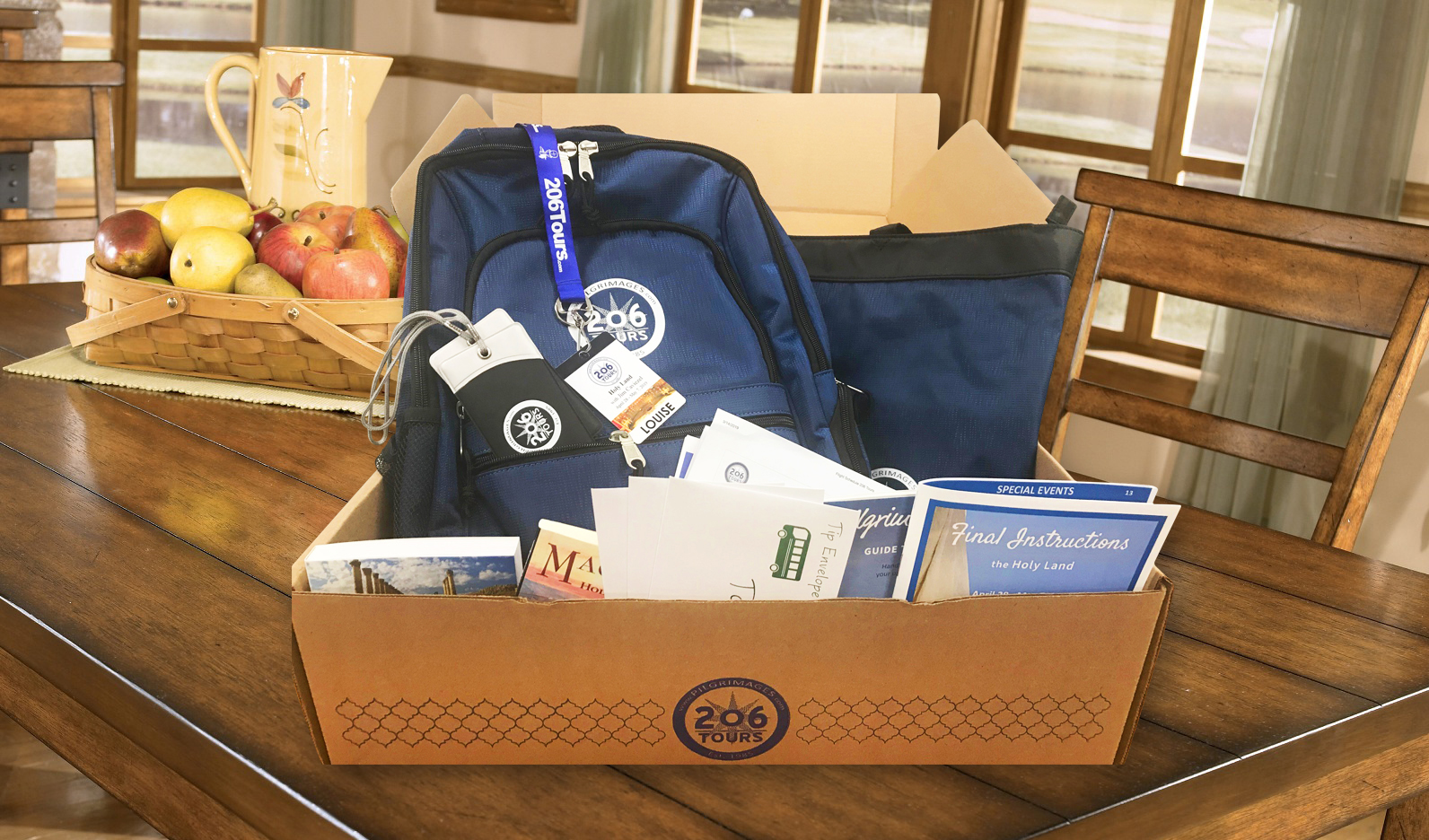 You will have the option of choosing ONE Bag when you Register. Every pilgrim receives a complimentary 206 Tours Bag to bring with them each day of the pilgrim. It will be used to carry your Final Instruction booklet, Song Booklet, Magnificat Booklet to Mass, Water, extra jacket (if needed) etc.
Exclusive 206 Tours Bag
Air Tickets & Itinerary
Final Instruction Booklet
(This booklet is designed specifically for your pilgrimage and will include important information such as: Emergency / Guide / Hotel Contact Information, Weather Forecast for your Pilgrimage, Currency Exchange, Day by Day Itinerary, What to Pack, TSA Regulations etc.)
Magnificat Booklet
Name Tag & Lanyard
Luggage Tag
Tip Envelopes
Final Preparation Booklet
Travel Wallet
Insurance Brochure (if purchased)
*Approximately 30 Days prior to departure, your Travel Documents will be mailed to you (via Fed Ex), which will include your Bag and all of the documents listed above.
Backpack
(12"W x 18"H x 5"D)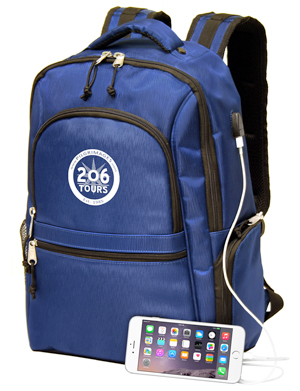 Tote Bag
(19"W x 14"H x 6"D)
Messenger Bag
(11" W x 14" H x 3½" D)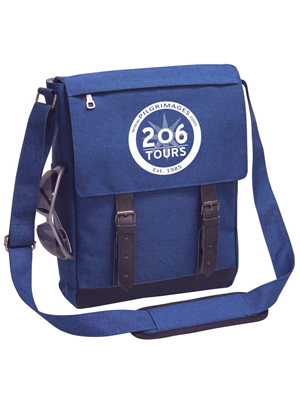 Travel Wallet
(9 ¾"W x 5"H x 2"D)