The
Way.

The

Truth.

The

Life.

Jesus said to him, "I am the way, and the truth, and the life. No one comes to the Father except through me."

Catholic Pilgrimages & Spiritual Journeys to the World's Holiest Sites with 206 Tours.

Virtual Pilgrimages Now Available!
206 Tours is excited to announce our first ever Virtual Pilgrimage is now available! As we all know, it has been 1 full year since travel came to a complete halt. The pandemic brought a host of uncertainties, took the lives of so many, changed us all forever, and of course, keep us from our beloved Pilgrimages.
Now, Pilgrims will finally be able to get that taste of Pilgrimage they have been so craving. Our first ever Virtual Pilgrimage will be available for purchase on our Vimeo platform. All are welcome to watch! A Pilgrimage is an act of spiritual devotion that brings pilgrims closer to their Catholic faith – our team has carefully curated this Virtual Pilgrimage so that it brings aspects of the prayerful, personal and transformational experience that is Pilgrimage into your own home.
Our first Virtual Experience is a 110-minute Pilgrimage where participants will follow our professional guides and learn about the history of this peaceful village and the alleged site of Our Lady's Apparitions. Feel as though you are truly there, walking beside our guides up Cross Mountain and Apparition Hill. Also see exclusive access to St. James Parish, Tihaljina, St. Blase Church in Gradnici, The Church of the Assumption in Siroki Brijeg, and more!
Available to Rent On-Demand Now:
Virtual Pilgrimage to Medjugorje
Here is a sneak preview!
We hope to expand our Virtual Pilgrimage offerings in the near future with more tours to the World's Holiest Catholic sites.
We extend our deepest gratitude to our experienced guides, Slavenka, Ivan, and Slavica for putting together this exclusive program for our Pilgrims. Whether you have visited Medjugorje and wish to relieve your experience, or you're just "visiting" Medjugorje for the first time, this Virtual Pilgrimage is sure to be enlightening, invigorating, and connect you more deeply to Our Lady of Medjugorje, Queen of Peace!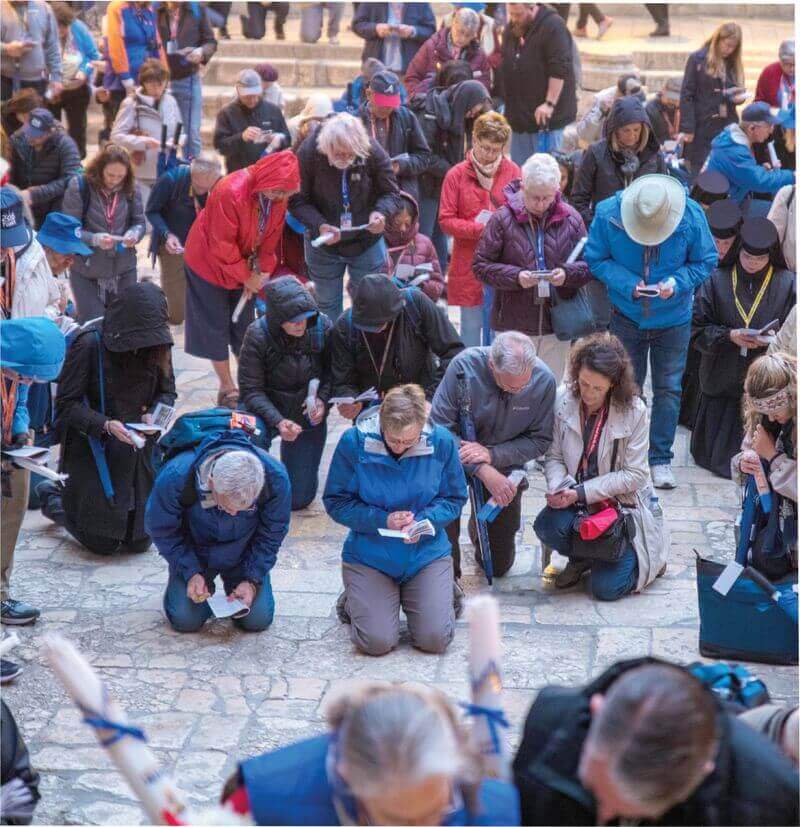 206 Tours Pilgrims
What is a 206 Tours Pilgrimage Like?
"To go on pilgrimage really means to step out of ourselves in order to encounter God where he has revealed himself" – Pope Benedict XVI
Join Us
Join over 400,000 faithful Pilgrims and get exclusive travel tips, giveaways and more!
POPULAR POSTS