The
Way.

The

Truth.

The

Life.

Jesus said to him, "I am the way, and the truth, and the life. No one comes to the Father except through me."

Catholic Pilgrimages & Spiritual Journeys to the World's Holiest Sites with 206 Tours.

Padre Pio: Free Downloads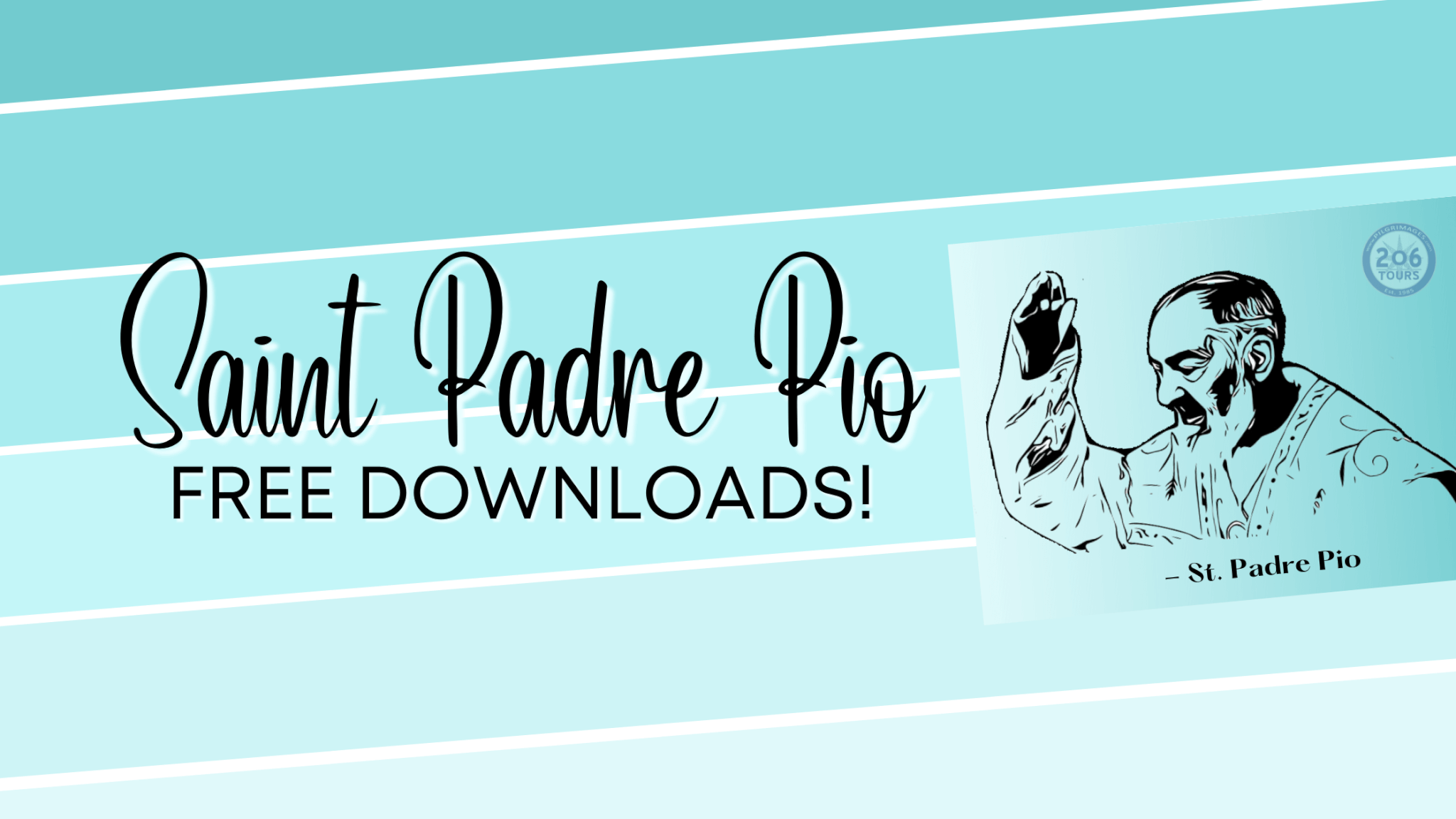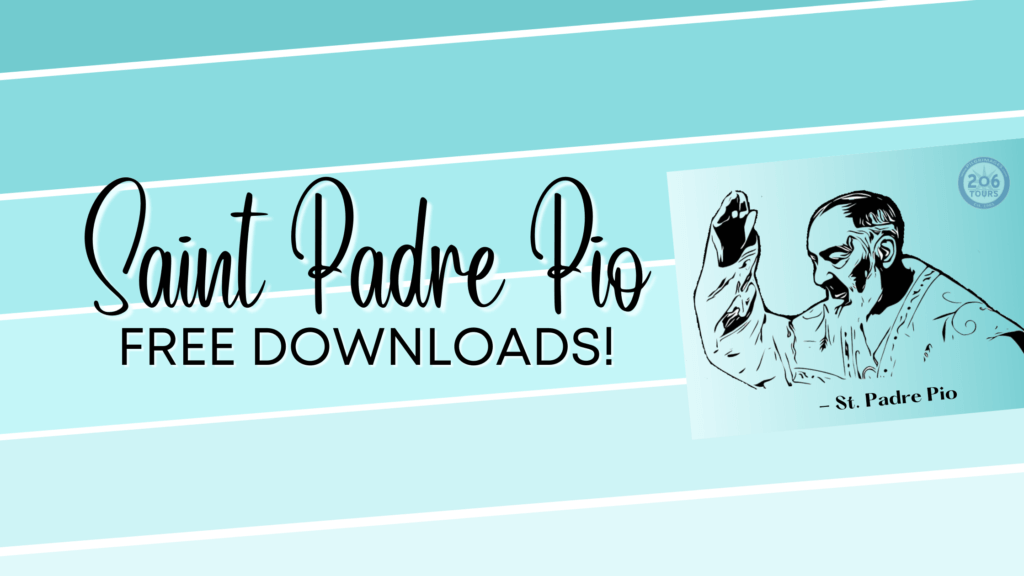 In honor of Saint Pio of Pietrelcina's, (Padre Pio) amazing life and legacy we'd like to share some free downloadables portraying some of the famous words of wisdom that he imparted to us during his life on earth. We hope you will use the free downloads on your Facebook page, iPhone background, or computer wallpaper, to be constantly reminded of Christ's love, and Padre Pio's messages.
For more on Padre Pio, visit our most popular blog post: 14 Pieces of Advice from St. Padre Pio!
To download, simply right-click on this image you wish to save, and click "Save As"
Facebook Cover Photo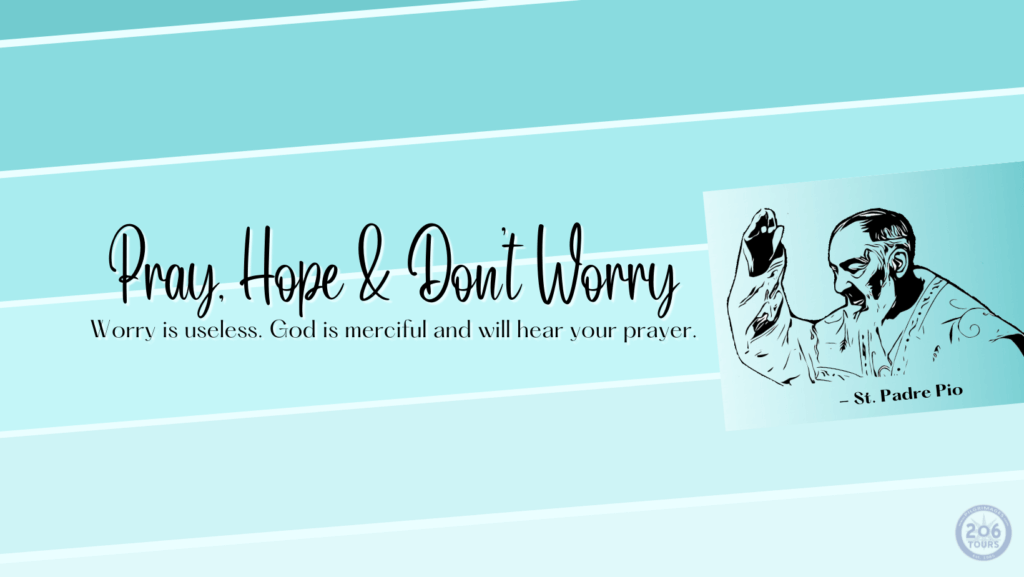 Smart Phone Backgrounds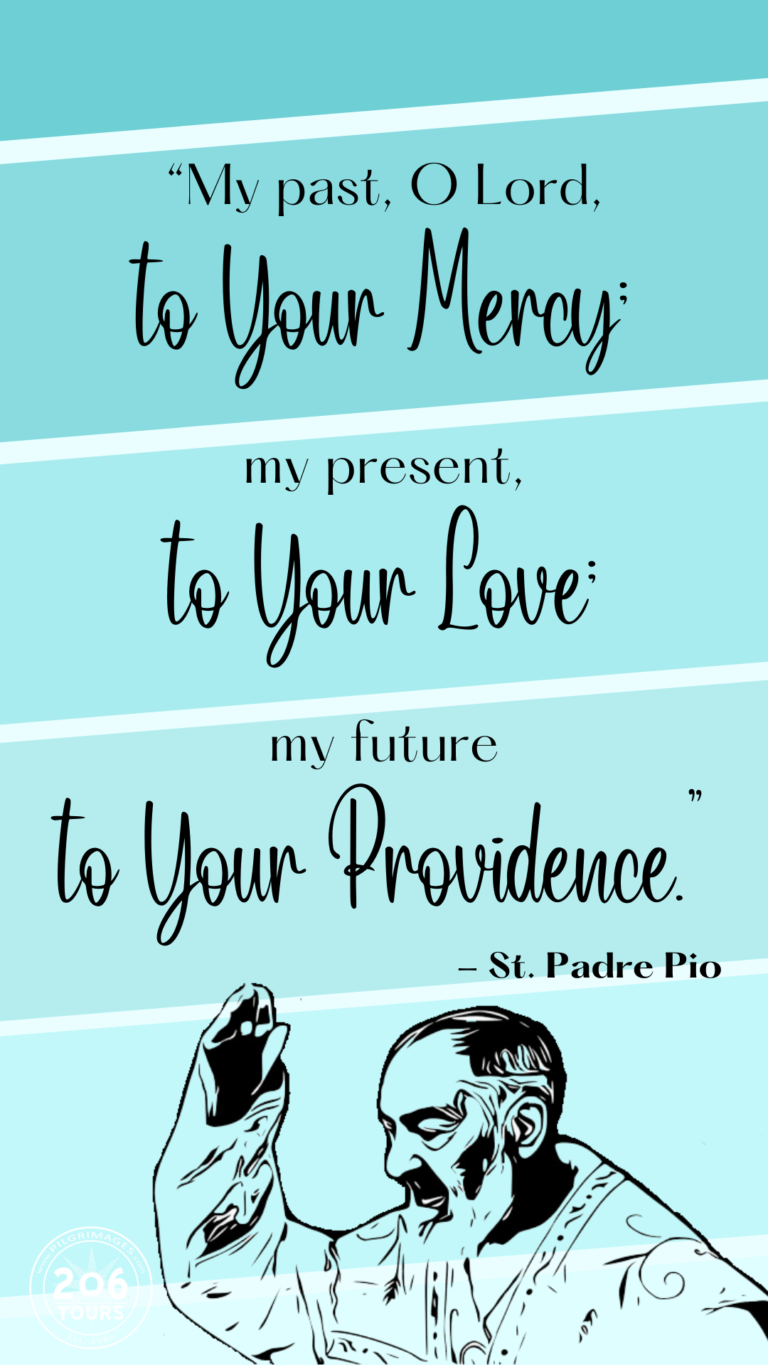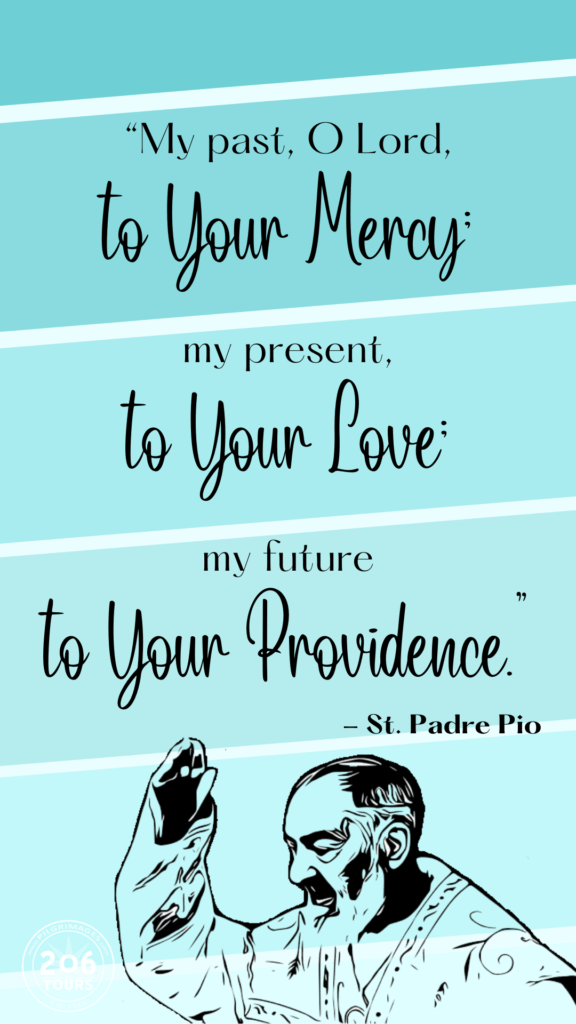 ---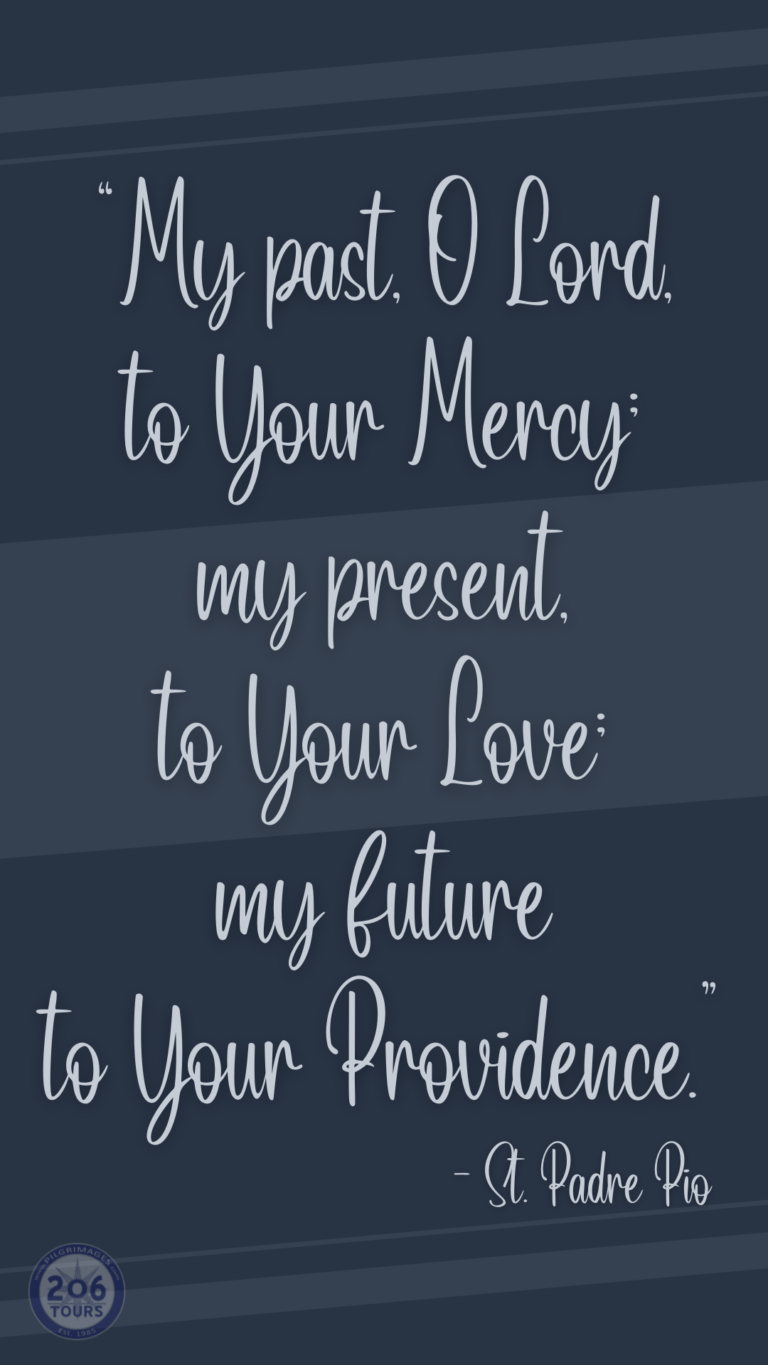 ---
---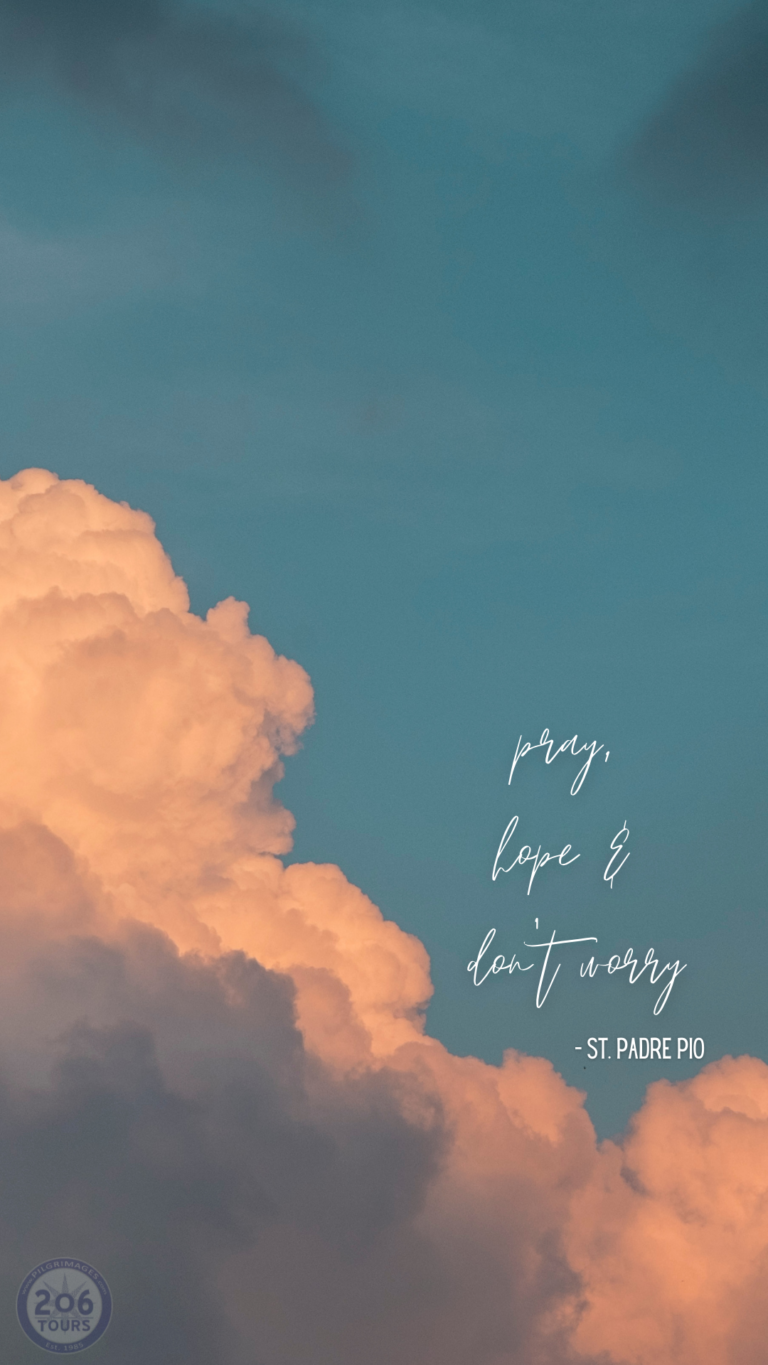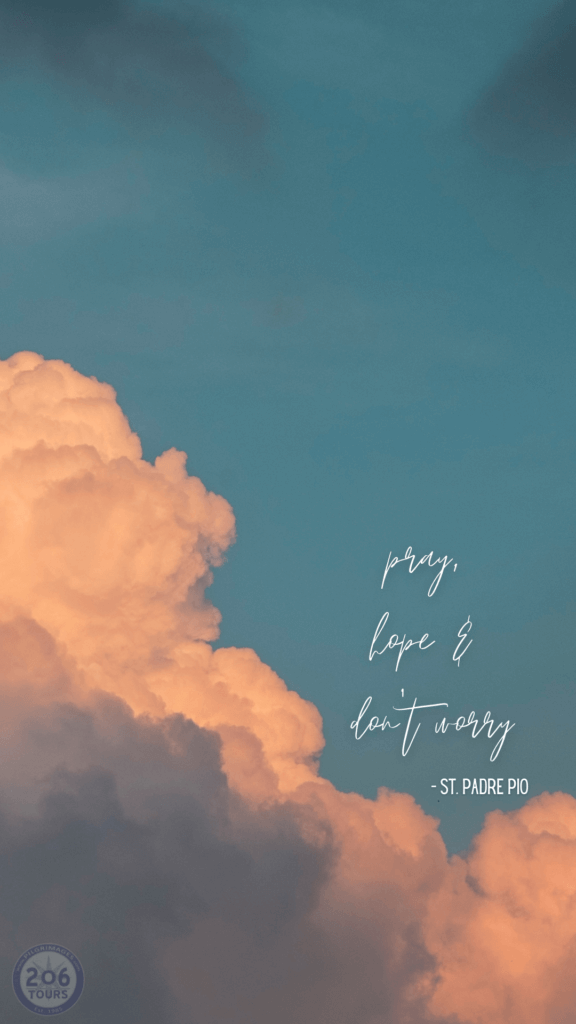 ---
---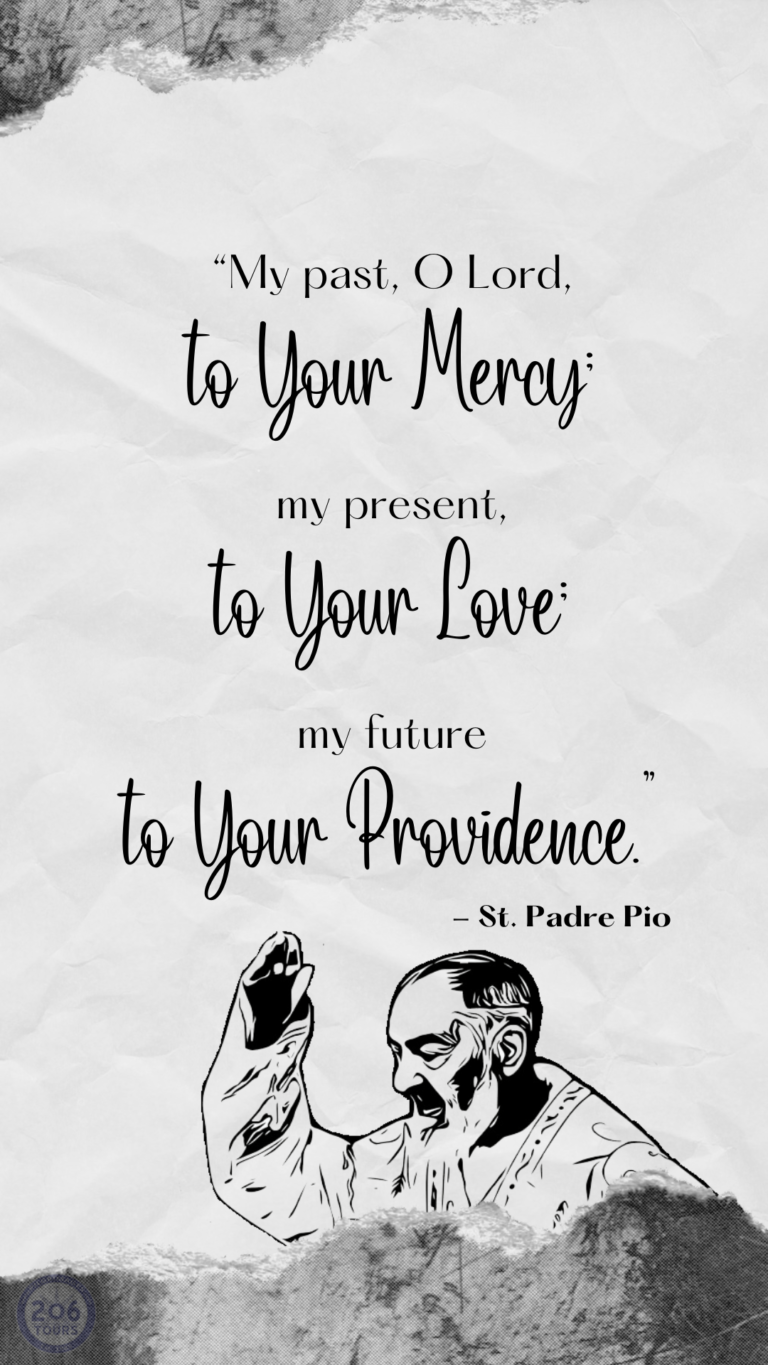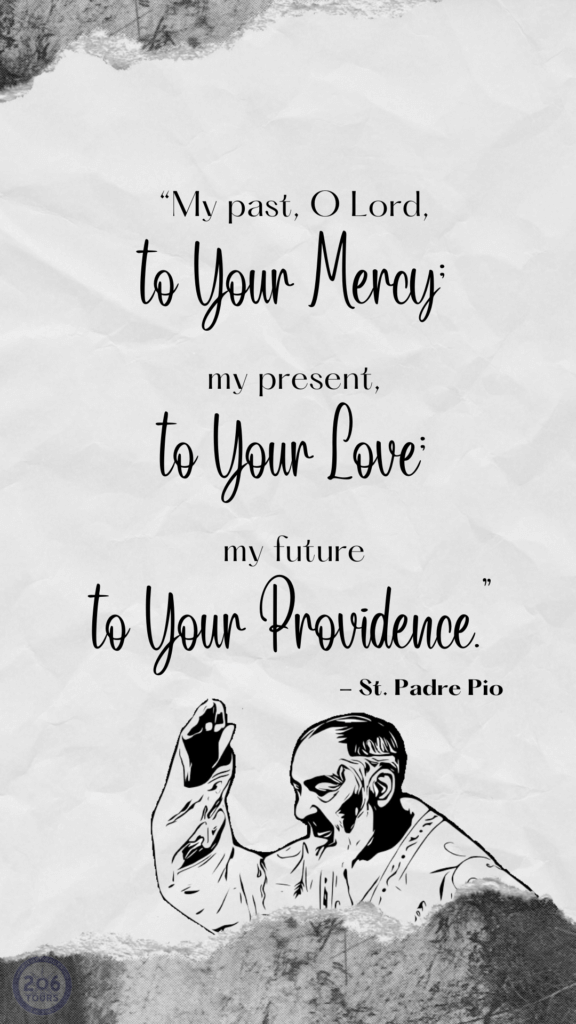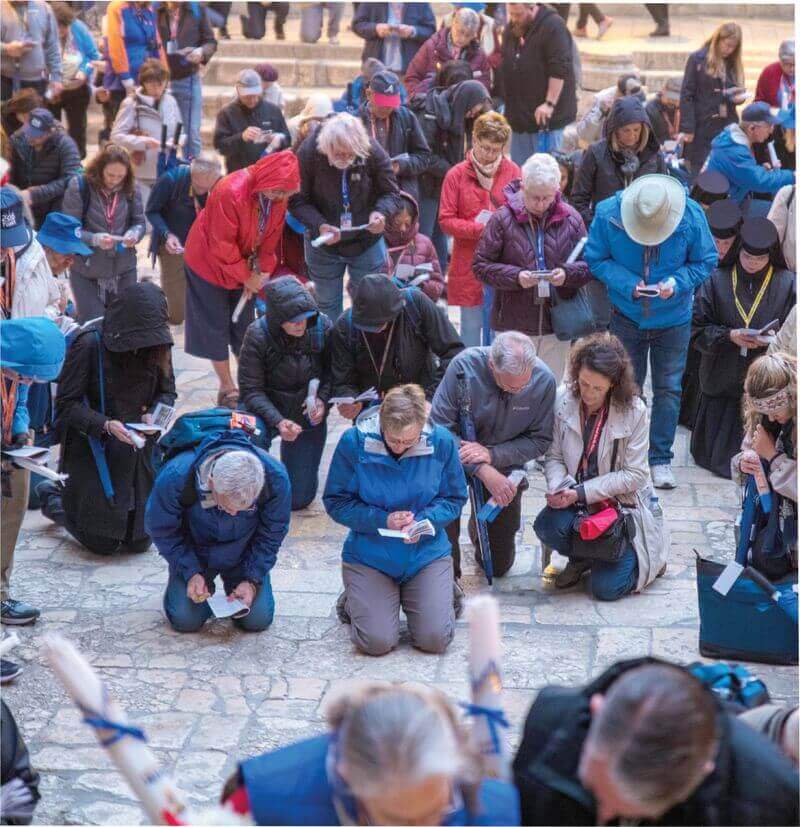 206 Tours Pilgrims
What is a 206 Tours Pilgrimage Like?
"To go on pilgrimage really means to step out of ourselves in order to encounter God where he has revealed himself" – Pope Benedict XVI
Join Us
Join over 400,000 faithful Pilgrims and get exclusive travel tips, giveaways and more!
POPULAR POSTS