The
Way.

The

Truth.

The

Life.

Jesus said to him, "I am the way, and the truth, and the life. No one comes to the Father except through me."

Catholic Pilgrimages & Spiritual Journeys to the World's Holiest Sites with 206 Tours.

Packing Checklist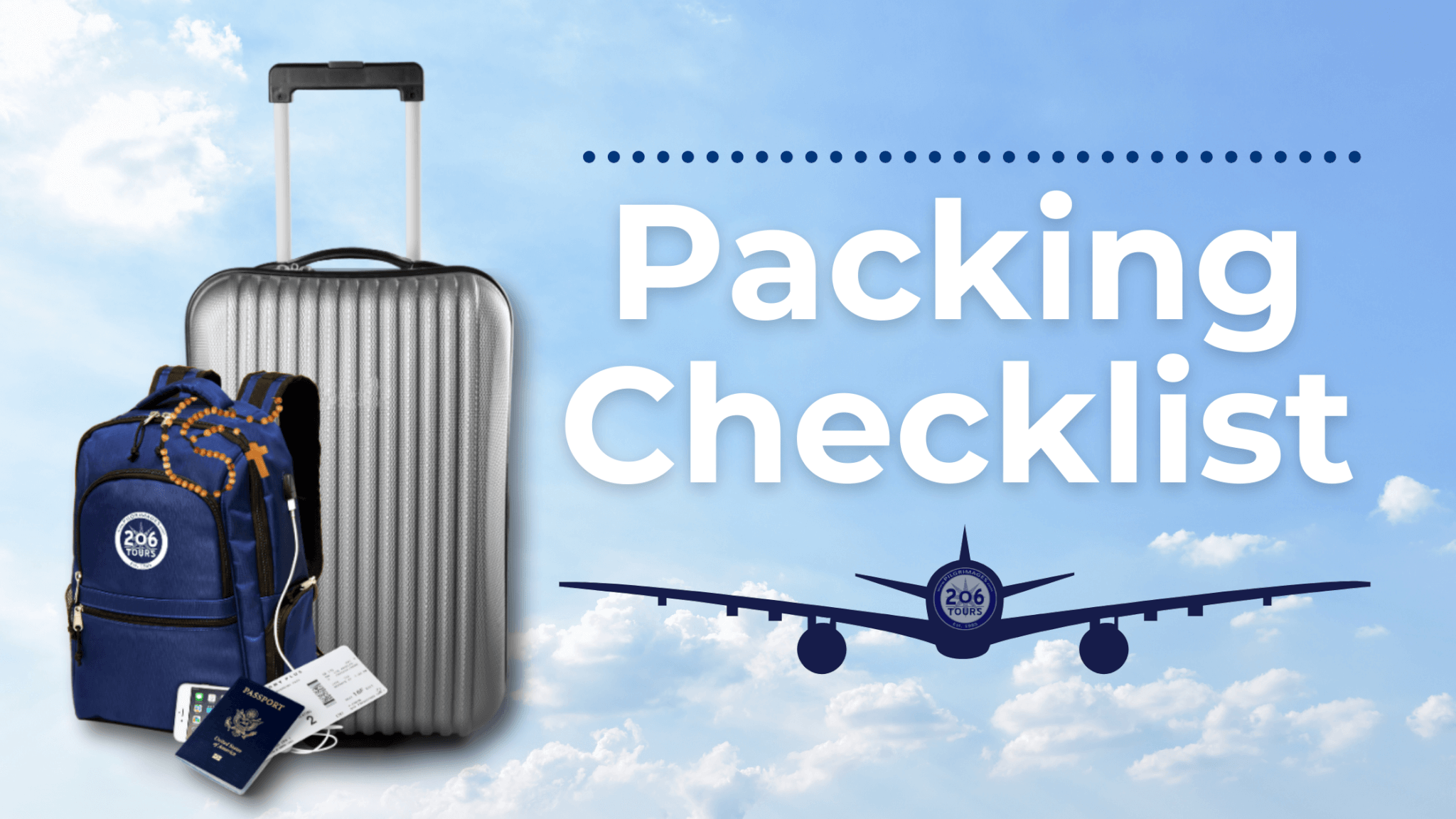 206 Tours is so excited to finally begin resuming pilgrimages to some countries after 14+ months with no travel. In case you're getting ready for your first pilgrimage in a long time, here is a great checklist to help remind you of what to pack!
Download and print the checklist, here:
For the most up-to-date information relative to international travel, we always recommend travelers check the embassy website of the countries they will be visiting. All travel news and embassy quick links can be found on our website at: Travel Updates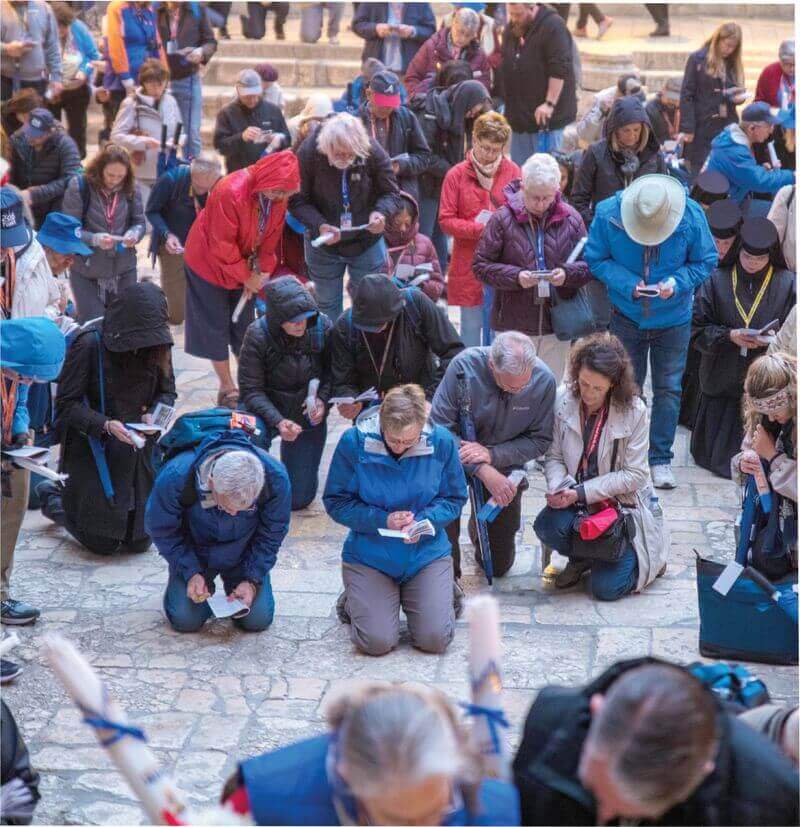 206 Tours Pilgrims
What is a 206 Tours Pilgrimage Like?
"To go on pilgrimage really means to step out of ourselves in order to encounter God where he has revealed himself" – Pope Benedict XVI
Join Us
Join over 400,000 faithful Pilgrims and get exclusive travel tips, giveaways and more!
POPULAR POSTS