The
Way.

The

Truth.

The

Life.

Jesus said to him, "I am the way, and the truth, and the life. No one comes to the Father except through me."

Catholic Pilgrimages & Spiritual Journeys to the World's Holiest Sites with 206 Tours.

Oberammergau Mini Stay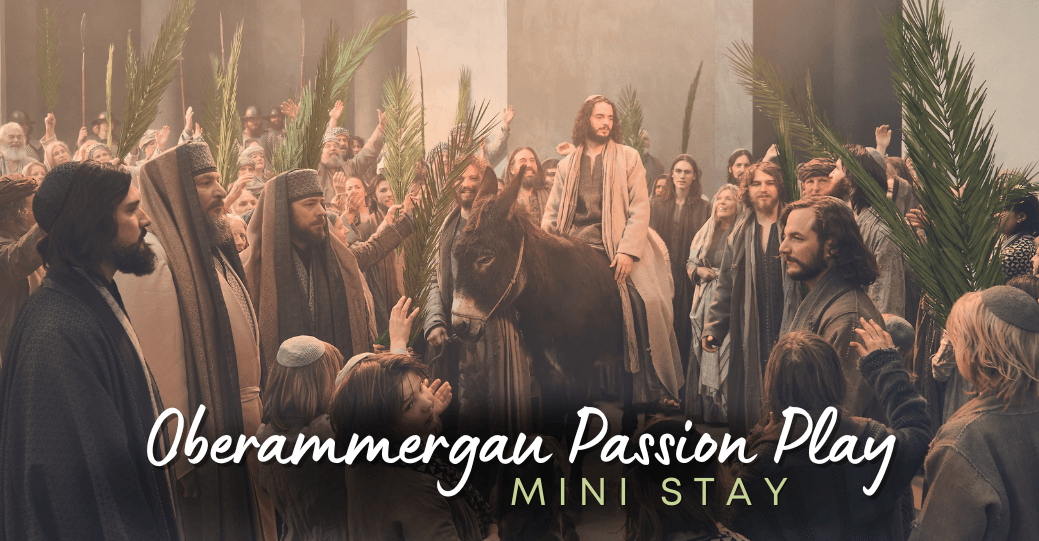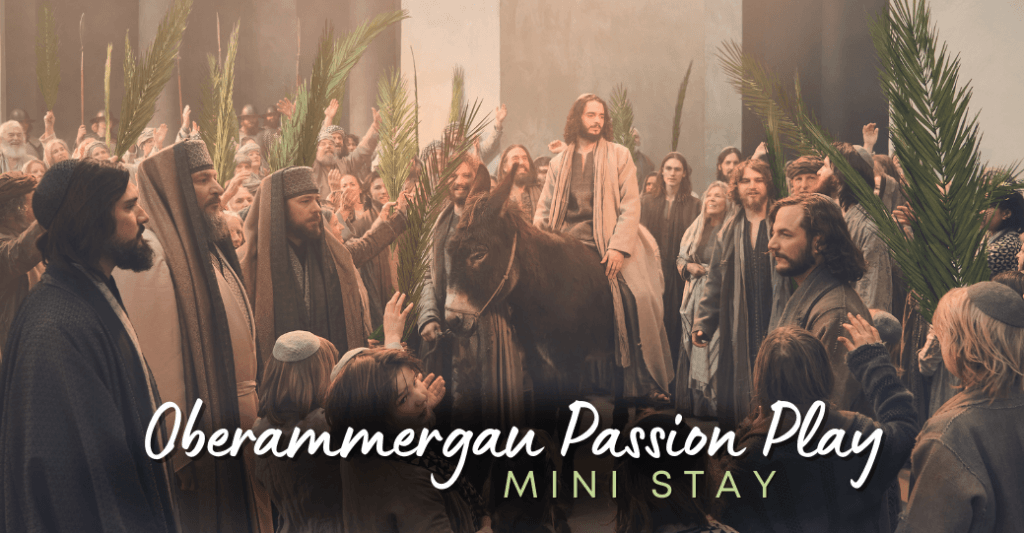 We're excited to introduce our new Oberammergau Mini Stay Program! This 4-night package starts at $3,699 per person in double occupancy. * This price is based on airfare from New York, however air from all airports is available as per: AIRPORTS
HOW TO BOOK:
1. To Book, email sales@206tours.com
2. Review the Terms and Conditions
3. Pay in full upon booking
4. Reservations are non-refundable and non-transferable
Your trip includes:
– Round-trip airfare and all airport fees and taxes
– Hotel accommodations (or similar) in double occupancy
– 2 nights: Oberammergau area
– 2 nights: Munich area
– Transfers as per itinerary on a group basis
– Breakfast daily
– 3 Dinners
– Wine and mineral water with dinners
– The assistance of a professional local Christian guide(s) when noted
– Sightseeing and admissions fees as per itinerary
– Mass daily & Spiritual activities
– Category 2 Tickets to the Passion Play
– Lunch on the day of the performance
– Official Passion Play Program in English
– Luggage handling (1 piece per person)
Not included: Lunches, Dinners, and beverages are not mentioned, Tips to guide and driver.
Available Dates: 
| | | |
| --- | --- | --- |
| Jun 12 – Jun 17, 2022 | Jul 22 – Jul 27, 2022 | Aug 23 – Aug 28, 2022 |
| Jul 3 – Jul 8, 2022 | Jul 26 – Jul 31, 2022 | Sep 25 – Aug 30, 2022 |
| Jul 12 – Jul 17, 2022 | Aug 11 – Aug 16, 2022 | Sep 27 – Oct 2, 2022 |
Itinerary:
Day 1: Depart for Munich
Make your way to your airport, where you will board your overnight flight(s). Your meals will be served on board.
Day 2: Arrive at Munich Airport – Oberammergau
Upon arrival at Munich Airport, make your way to the baggage claim area and collect your luggage. Proceed to the arrival hall, where you will be greeted by your tour guide and/or driver. Enjoy a picturesque ride through Bavaria arriving at your hotel in Oberammergau (or nearby). Time permitting walk the quaint streets of Oberammergau. The incredible 2,000 Oberammergau citizens are the actual actors, singers, instrumentalists, and stage technicians. They are ordinary citizens who lead an everyday life. Later in the afternoon, we will celebrate Mass followed by a welcome dinner and overnight.
Day 3: Oberammergau Passion Play: Performance Day
Celebrate Mass at the local Church. Enjoy some time to explore Oberammergau's colorful frescos known as "Luftlmalereien" on house facades and to visit wood carving shops with an amazing array of nativity scenes and religious figures. Following lunch, we will make our way to the world-famous theatre to attend the performance of a lifetime, the 42nd Oberammergau Passion Play. The sleepy village springs to life every ten years to put on a play that draws the world upon it! We, too, will become part of the mission of the Passion of Christ, the greatest story ever told. We all share His message of faith and love! The Oberammergau Passion Play tells the story of the Passion of Christ, beginning with His entry into Jerusalem, followed by His trial, crucifixion, resurrection, and ascension. The play is held in a beautiful open-air theatre that is praised for its superb acoustics. There are 2,000 actors (and live animals), they include local wood carvers, hotel owners, students, teachers, and children, all of them interrupt their schedules to become actors, singers, orchestra members, and stagehands. Requirements are strict: all actors must be born in Oberammergau, have lived there 20 years, or been married to a villager and a resident for 10 years. All-natural makeup, such as men let their hair and beards grow a year before the play. Female roles are limited to single women under age 35.
Act I will begin at 2:30 P.M. – 5:00 P.M.
(Intermission: From 5:30 P.M. to 7:30 P.M., you will have dinner at a restaurant that is walking distance from the theatre)
Act II will begin at 8:00 P.M., and conclude at 10:30 P.M.
What makes this performance so extraordinary is how the Stage truly comes alive! Not only in the decoration of the Set and the performance of the Actors, but with real animals and birds playing under the open sky. There are thirty-six (36) main actors who are dressed in white costumes, with their supporting cast dressed in greyish blue. The actors do not wear makeup, as that is their natural hair. Every scene is real, and live, so for example the actor who is tied to the cross has to stay in that position for more than one (1) hour In between each scene, there are "Living Tableaus", where the live actors perform intricate sets of the Old Testament. You can never describe the feeling you get, as you see these stories being performed right in front of you.
Day 4, Fri, Sep 28: Oberammergau – Munich
After breakfast, we will depart the Oberammergau area to Munich. Munich is the capital of Bavaria, one of Germany's popular destinations. Upon arrival enjoy visiting many of Munich's top sites; Marienplatz with its world-famous "Glockenspiel"; the twin-towered Frauenkirche (the Church of Our Lady), which serves as the Cathedral of the Archdiocese of Munich. The Cathedral is widely considered a symbol of Munich. Celebrate Mass followed by free time for lunch and/or shopping. Dinner and overnight.
Day 5, Sep 29: Munich
Free day in Munich, Breakfast Only
Day 6, September 30: Munich – U.S.
Today we fondly say "auf wiedersehen" to Germany and farewell to our fellow pilgrims and new friends! Although it's the end of this journey, the graces and blessings from our pilgrimage will last a lifetime.
Travel Requirements: Check here for the latest Entry Requirements for Germany.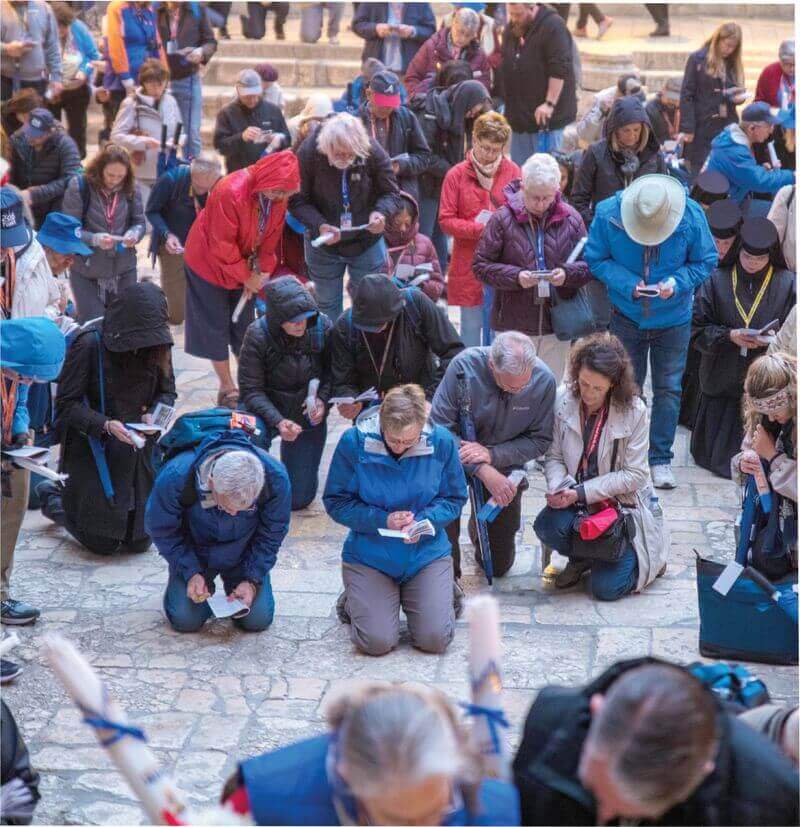 206 Tours Pilgrims
What is a 206 Tours Pilgrimage Like?
"To go on pilgrimage really means to step out of ourselves in order to encounter God where he has revealed himself" – Pope Benedict XVI
Join Us
Join over 400,000 faithful Pilgrims and get exclusive travel tips, giveaways and more!
POPULAR POSTS