The
Way.

The

Truth.

The

Life.

Jesus said to him, "I am the way, and the truth, and the life. No one comes to the Father except through me."

Catholic Pilgrimages & Spiritual Journeys to the World's Holiest Sites with 206 Tours.

Medjugorje Welcomes Archbishop Henryk Hoser
Sunday, July 22, 2018, was a historic day in Medjugorje, as they finally welcomed Archbishop Henryk Hoser to St. James Church. Thousands of locals and Catholic Pilgrims came to witness the celebration of Mass led by His Excellency, who was appointed the "Apostolic Visitor" to Medjugorje by Pope Francis on May 31, 2018.
Here is an excerpt from Archbishop Hoser's homily:
"Let us now ask the fundamental question: Why do so many people come to Medjugorje every year? The clear answer is this: they come to meet someone, to meet God, to meet Christ, to meet His Mother. And then to discover the path that leads to the joy of living in the house of the Father and of the Mother; and ultimately to discover the Marian way as the more certain and sure one. This is the path of the Marian devotion that has been taking place here for."

-Archbishop Henryk Hoser | St. James Church in Medjugorje July 22, 2018
His Excellency was born in 1942 in Poland and was elevated to Archbishop as personam in 2005 by Saint John Paul II – before being appointed to lead the Roman Catholic Diocese of Warszawa-Praga by Pope Emeritus Benedict XVI in 2008. On February 11, 2017 – Pope Francis assigned him to be the special envoy to Medjugorje, with the mission to determine the pastoral needs of the Parish seeing its popularity as a place for prayer and pilgrimage.
After reporting his findings, Archbishop Hoser resigned as the Archbishop of the Diocese of Warzawa-Prage on December 7, 2017. Later, Pope Francis went on to appoint him as the Archbishop to his post in Medjugorje for an indefinite period of time.
Medjugorje has a particularly special role in 206 Tours as it was the inspiration for the company's founding and mission to help Catholics connect with their faith through Pilgrimage. Join us in prayer for Medjugorje, for Archbishop Hoser, and for world peace!
Learn more about Medjugorje here: www.206tours.com/medjugorje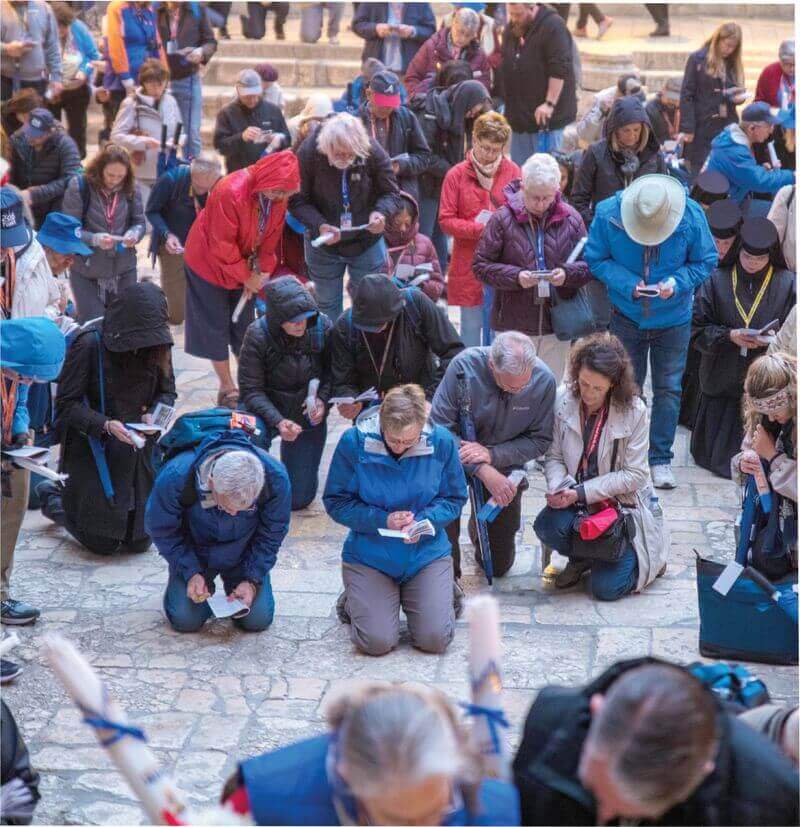 206 Tours Pilgrims
What is a 206 Tours Pilgrimage Like?
"To go on pilgrimage really means to step out of ourselves in order to encounter God where he has revealed himself" – Pope Benedict XVI
Join Us
Join over 400,000 faithful Pilgrims and get exclusive travel tips, giveaways and more!
POPULAR POSTS