The
Way.

The

Truth.

The

Life.

Jesus said to him, "I am the way, and the truth, and the life. No one comes to the Father except through me."

Catholic Pilgrimages & Spiritual Journeys to the World's Holiest Sites with 206 Tours.

Dr. Scott Hahn Awards a NEW Priest in 2018!
"We can believe what we choose. We are answerable for what we choose to believe." – Cardinal Newman
Congratulations to Father George W. Rutler for receiving the St. Paul Center Cardinal Newman Award. Fr. Rutler converted to Catholicism in 1979, and was ordained to the priesthood just three (3) years later. He served as chaplain for several organizations, and was a Parish pastor. Since 1988, Father has hosted a popular weekly program on EWTN. He has also written over twenty (20) books, and published hundreds of essays.
Held at the exclusive Union League Club in New York City last month, attracted hundreds of supporters and Catholics who all came together to honor Father George at the St. Paul Center's Annual Cardinal Newman Award Dinner.
The St. Paul Center for Biblical Theology is a non-profit research and educational Institute that was started by Dr. Scott Hahn, in 2002. Dr. Hahn is a well-known speaker and author who in 1990 began teaching at the Franciscan University of Steubenville where he is now the Chairman of the Biblical Theology and the New Evangelization Department.
He founded the St. Paul Center with the goal of driving a revival in the study of Catholic Scripture, bring countless Catholics into an encounter with the life-transforming power of God's Word, both in Liturgy and life. 206 Tours is a proud sponsor of the St. Paul Center, and has been close partners with Dr. Hahn for years.
Dr. Hahn's latest project with 206 Tours is his upcoming Lenten Pilgrimage to the Holy Land, in which he will lead with his wife – Author and Steubenville Councilwoman: Kimberly Hahn. The Pilgrimage will follow the footsteps of Jesus from March 7 – 17, 2019.
Limits spots remain on this special tour, so sign up today!
Watch Dr. Hahn's Personal Video to join him in the Holy Land Invitation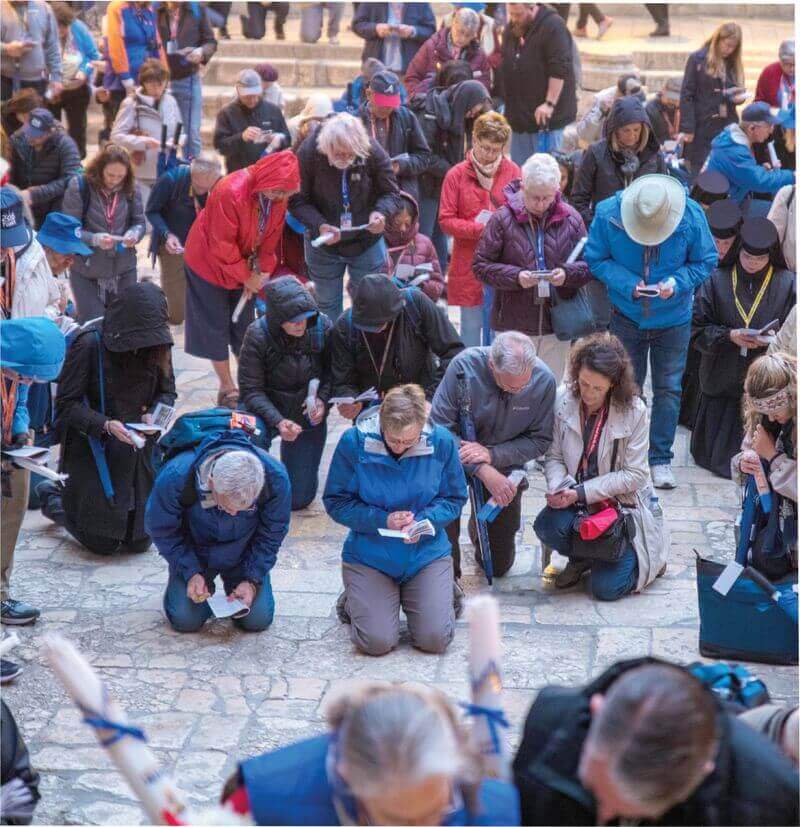 206 Tours Pilgrims
What is a 206 Tours Pilgrimage Like?
"To go on pilgrimage really means to step out of ourselves in order to encounter God where he has revealed himself" – Pope Benedict XVI
Join Us
Join over 400,000 faithful Pilgrims and get exclusive travel tips, giveaways and more!
POPULAR POSTS