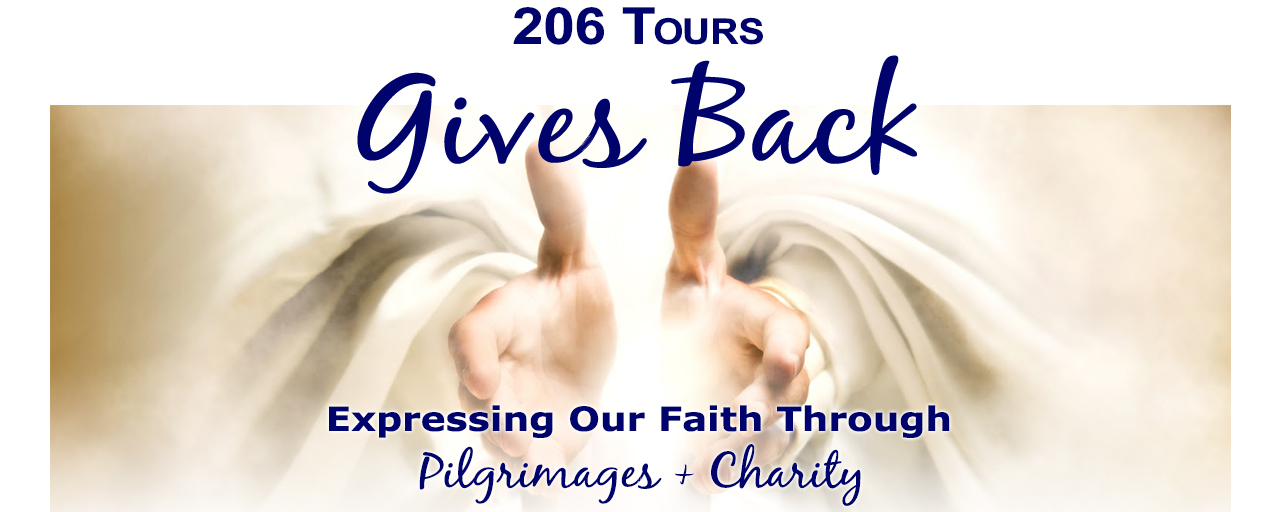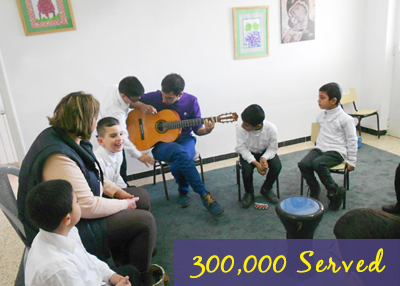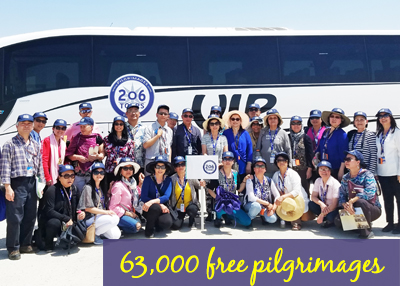 For over 35 years we have worked diligently while harmoniously giving back . To date
63,000 Pilgrimages have been given for free

and many charities receive consistent support. Our employees and their families are extremely important, as are our suppliers and partners around the world. Caring for, and loving, all souls is our obligation!


Here are some of the charities that we have been blessed to support:


Dynamic Catholic
An online community dedicated to re-energizing the Catholic Church in America by developing world-class resources that inspire people to rediscover the genius of Catholicism.
Read full story
St Paul Center for Biblical Theology
The St. Paul Center for Biblical theology is dedicated to driving a revival in the study of Catholic Scripture, bringing countless Catholics into an encounter with the life-transforming power of God's Word, both in Liturgy and life.
Read full story
Holy Child Program, Bethlehem
The Holy Child Program is dedicated to instilling hope through healing as it provides intensive therapy and education for children suffering the effect of trauma and acts as a sanctuary for children in The Holy Land.
Read full story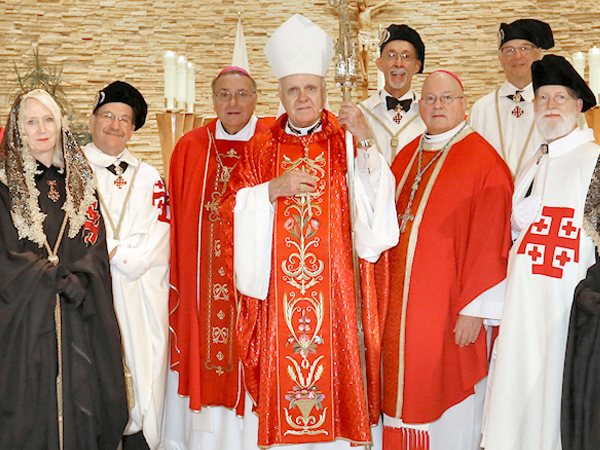 Equestrian Order of the Holy Sepulchre (Eastern Lieutenancy)
Entrusted with a special mission from the Holy Father, the Order serves, supports, and protects Christians living in the Holy Land.
Read full story
Rockville Centre Diocese
206 Tours is headquartered in Hauppauge, NY in the Diocese of Rockville Center. Charitable giving to the Diocese of Rockville Center serves more than 600,000 people on Long Island each year, promoting faith, providing education, feeding the hungry, and fostering the vocation of priesthood
Read full story
Sisters of Life
The Sisters of Life are dedicated to the protection and enhancement of the sacredness of every human life, welcoming and assisting pregnant women in need of help.
Read full story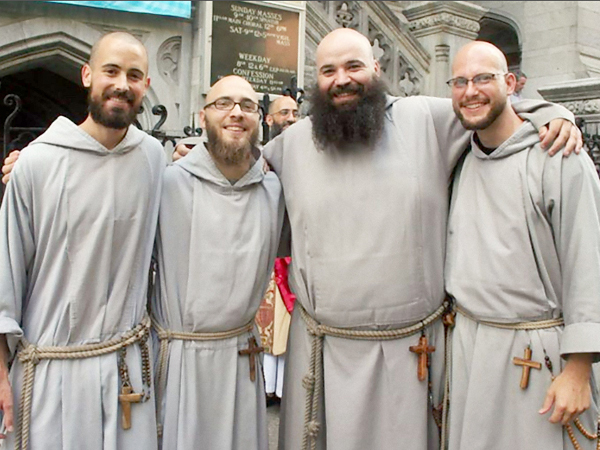 Franciscan Friars of the Renewal
The primary mission of this community is a wholehearted embracing of Jesus Christ and our Holy Father St. Francis through prayer, contemplation, fidelity, and service.
Read full story
Weible Columns
Started by Wayne Weible in 1989 this non-profit addresses the many telephone calls and letters requesting information about apparitions of the Blessed Virgin Mary in the village of Medjugorje as well as carries out a multitude of charitable services to those in need.
Read full story
Real Life Catholic
Real Life Catholic's purpose is to ignite a bold, contagious faith in the heart of every Catholic in America, by building a movement of Catholics who share the beauty, power and truth of the Gospel with a world that has largely forgotten.
Read full story
St. Dominic Church in
Oyster Bay
The mission of the Roman Catholic Church of St. Dominic is to create and to preserve a spiritually and socially united community which focuses on the presence of Jesus Christ in the Eucharist as the center of its life. We strive to achieve this goal by: proclaiming the Word of God, celebrating the sacraments, promoting the mission of our Church to the world, educating and caring for the faithful, reaching out to those in need, and being good stewards of our resources.
Read full story
Marian Helpers
The Marian Helpers serves the nearly 500 priests who make up the Marian Fathers of the Immaculate Conception who are apostles of the Divine Mercy devoted to leading souls to Jesus through Mary.
Read full story
Sisters of Mercy
The Sisters of Mercy is an organization of Catholic Women who envision a just world for the poor, sick, and uneducated. They commit their lives to God and their resources to serve, advocate and pray for those in need around the world.
Read full story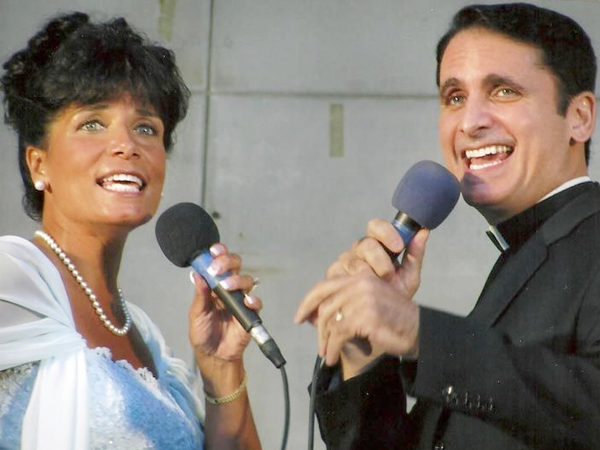 Mater Dei Music Ministry
Since 1992 the brother and sister duo known as Dei Music Ministry, Father Charles Mangano and his sister Laurie have been creating Catholic music and generously donating their proceeds from album and ticket sales to various charities. To date, they have donated almost half a million dollars to local organizations giving back to the community and helping God's people. Learn more about who they support here:
Read full story
Path to Peace Foundation | The Permanent Observer Mission of the Holy See to the United Nations
Established in 1964, The Permanent Observer Mission of the Holy See to the United Nations provides an active role toward the advancement of peace and injustice in the international community serving as a vehicle for promoting the teachings of the Catholic Church.
Read full story
Priests for Life
The Priests of Life galvanizes the clergy to preach, teach, and mobilize their people to respect and preserve life.
Read full story
To embark on a Pilgrimage is to symbolically walk in the footsteps of God and emulate his path. On Pilgrimage, we are challenged to express our faith with deep devoutness and to live as He did. The Holy Father has noted that, "Pilgrimage is one of the most eloquent expressions of the faith of God's people". Another way to grow closer to our lord is through charity; as the Holy Father says, "Prayer, humility, and charity all are essential in the Christian life: they are the way to holiness."

Thanks be to God, since 206 Tours opened its doors in 1985, tens of thousands of lives have been changed through Pilgrimage. There have been hundreds of people who experienced vocation callings, hundreds of churches all over the world have opened their doors so that our priests can celebrate daily mass, and countless connections and lifetime friendships have been born.
As always, all credit and Glory to God, as without Him, and without You, Our Beloved Pilgrims, none of this would have been possible.

206 Tours encourages any who may feel compelled to join in this mission of pilgrimage and charity as we collectively work towards bettering our world, through Christ.
Email us if you would like to Get Involved!


For additional questions, please contact us:
sales@206tours.com | 1-800-206-Tour (8687) | 631-361-4644