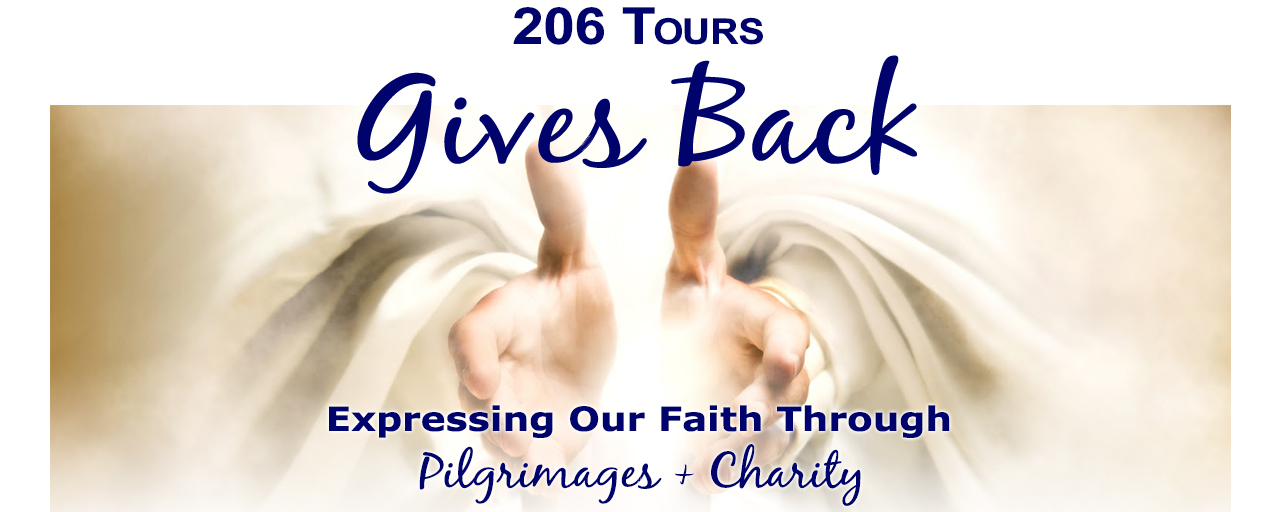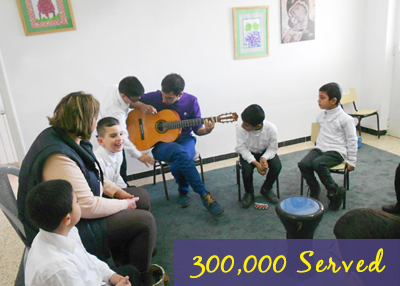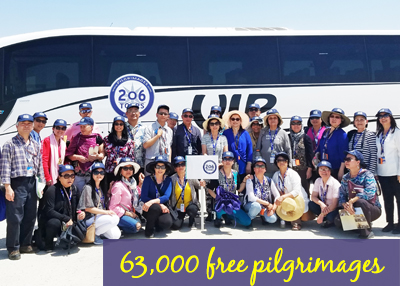 For over 30 years we have worked diligently while harmoniously giving back . To date
63,000 Pilgrimages have been given for free

and many charities receive consistent support. Our employees and their families are extremely important, as are our suppliers and partners around the world. Caring for, and loving, all souls is our obligation!


Here are some of the charities that we have been blessed to support:


To embark on a Pilgrimage is to symbolically walk in the footsteps of God and emulate his path. On Pilgrimage, we are challenged to express our faith with deep devoutness and to live as He did. The Holy Father has noted that, "Pilgrimage is one of the most eloquent expressions of the faith of God's people". Another way to grow closer to our lord is through charity; as the Holy Father says, "Prayer, humility, and charity all are essential in the Christian life: they are the way to holiness."

Thanks be to God, in the 33 years since 206 Tours opened its doors, tens of thousands of lives have been changed through Pilgrimage. There have been hundreds of people who experienced vocation callings, hundreds of churches all over the world have opened their doors so that our priests can celebrate daily mass, and countless connections and lifetime friendships have been born.
As always, all credit and Glory to God, as without Him, and without You, Our Beloved Pilgrims, none of this would have been possible.

206 Tours encourages any who may feel compelled to join in this mission of pilgrimage and charity as we collectively work towards bettering our world, through Christ.
Email us if you would like to Get Involved!


For additional questions, please contact us:
sales@206tours.com | 1-800-206-Tour (8687) | 631-361-4644