The
Way.

The

Truth.

The

Life.

Jesus said to him, "I am the way, and the truth, and the life. No one comes to the Father except through me."

Catholic Pilgrimages & Spiritual Journeys to the World's Holiest Sites with 206 Tours.

2 Great Priests, 2 Great Friends!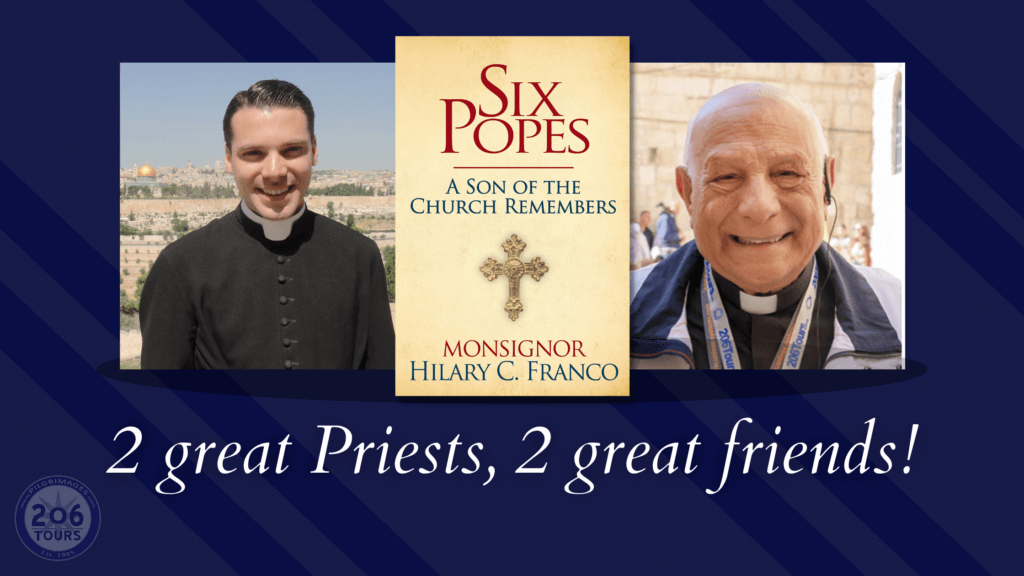 Father Seán Connolly and Monsignor Hilary C. Franco are two extraordinary 206 Tours Spiritual Directors who have led many Catholic Pilgrimages. As mentioned in an earlier blog post, Monsignor Franco recently released a book, "Six Popes: A Son of the Church Remembers. Fr. Seán shares his special connection to Msgr. Franco in this recent article published on Catholic World Report: www.catholicworldreport.com/2021/08/19/six-popes-chronicles-a-full-and-fascinating-priestly-life
Fr. Seán reveals that Msgr. Franco was his Parish priest when he was a young boy and contributed to his vocation and priesthood.  In the article, Fr. Seán says:
"As a young boy I was under the impression that every priest had an office in the Vatican and was on close terms with the pope… As I grew older and began to discern my own vocation to the priesthood, I came to understand and appreciate how truly extraordinary a life my pastor has lived in service to the Church."
Msgr. Franco's book has been widely well-received since hitting shelves in May 2021. Fr. Seán provides a recap of Msgr. Franco's life including details about his relationship to Venerable Archbishop Fulton J. Sheen, and the personal note that sits in his office. Click here for more information of the Extraordinary Life of Monsignor Franco & his new book. 
For details about Monsignor Franco's upcoming pilgrimage to Poland, visiting sites from the life of his close personal friend, Saint John Paul II, click here: www.pilgrimages.com/msgrfranco 
For details about Fr. upcoming pilgrimages, click here: www.pilgrimages.com/frconnolly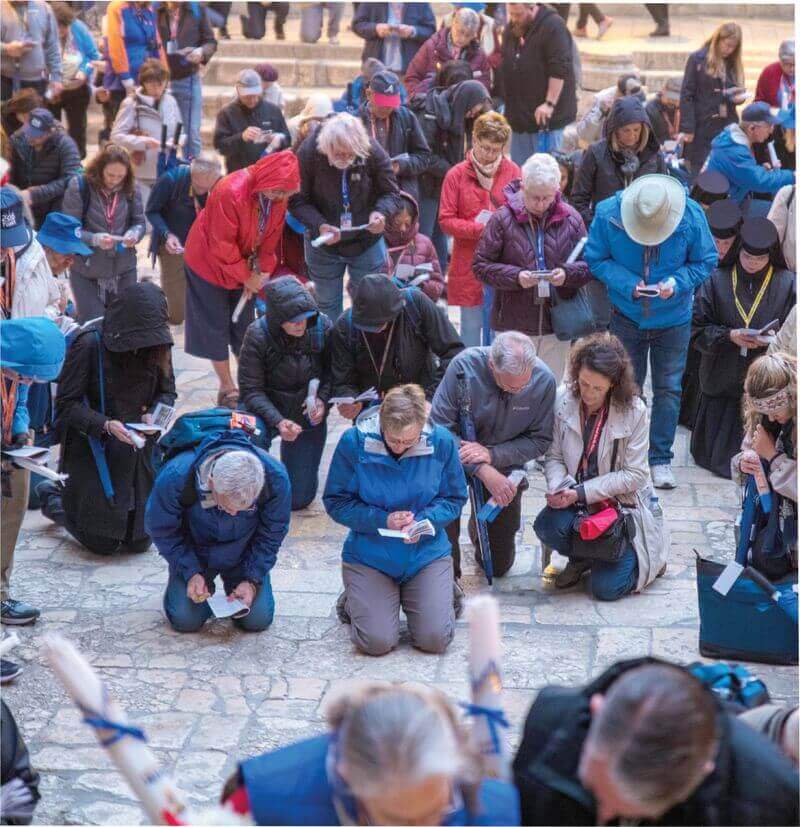 206 Tours Pilgrims
What is a 206 Tours Pilgrimage Like?
"To go on pilgrimage really means to step out of ourselves in order to encounter God where he has revealed himself" – Pope Benedict XVI
Join Us
Join over 400,000 faithful Pilgrims and get exclusive travel tips, giveaways and more!
POPULAR POSTS