Travel Agents Portal
Organize a Pilgrimage Group

Register your Clients with OR Lead your own Groups!
Perks as a Travel Agent:


Commission / Free Trips
Receive 10% Commission on each full paid pilgrim, OR Free Trips.
Easy To Use Accounts
Make Payments, Update Information, Track your Commission and more.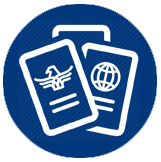 Travel Documents
We provide your clients with E-Tickets, Nametags, Luggage Tags, Final Instruction Booklets and more.
What type of Pilgrimage are your Clients looking for?
Regular Tour Series:
Clients looking to travel to anytime between now and 2020. *10% Commission on each fully paid Pilgrim
Special Events:
Clients looking to travel to Oberammergau, World Youth Day, Canonizations, and Beatifications. *10% Commission on each fully paid Pilgrim
Group of 20 or more Clients:
Clients looking to travel as a Group (Church, Diocese, Universities, Seminaries etc.) *Free Trips and Commission