Our Lady of Lourdes 160th Anniversary
Pilgrimages - France, 2018
Join us in 2018!
She came for you and for everyone of us! 6 million pilgrims come to Lourdes each year and 10,000 visit this site daily. At the foot of the Pyrenees mountains in southwestern France, nestled between the spectacular mountain river, Gave de Pau, is Lourdes, one of the most important pilgrimage sites in the World. Lourdes is the birthplace of St Bernadette to whom Our Lady appeared in 1858 near the Grotto of Massabielle. Our pilgrimage and tour of Lourdes includes visits to the sanctuary and the Basilica of St Pius X, the world's largest underground church. Drink from the spring that the Virgin directed Bernadette to locate at the base of the grotto, which has flowed uninterrupted since 1858. Wash yourself in the baths where hundreds of miraculous cures have taken place. Contemplate Christ's Passion as you pray the unique three-dimensional Stations of the Cross. Attend the blessing of the sick, and participate in nightly candlelight processions requested by Our Lady. Daily Mass, and Mass at the Grotto on Sunday will be followed by a video presentation telling the miraculous story of Lourdes. Visit Lourdes and experience a spiritual journey from which many have claimed healing and conversion.


Be the first to learn the details about our Lourdes 2018 trips
Sign up to receive future updates, including How and When you can book your trip.
Sign up!
Contact Us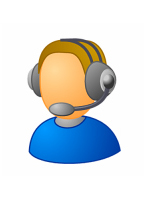 206 Tours
Customer Service
1-800-206-Tour (8687)
631-361-4644