Jim Caviezel
You know actor and famous Catholic, Jim Caviezel, from his role in the Academy Award nominated film, The Passion of the Christ. Jim is also a Producer & Philanthropist.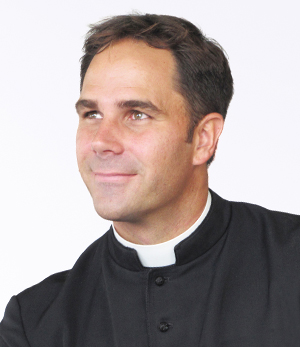 Fr. Donald Calloway, MIC
A convert to Catholicism, he is a member and Director of Vocations for the Congregation of the Marian Fathers of the Immaculate Conception. Also, a world renowned Author and Speaker.
John Michael Talbot is a multi-platinum selling, Grammy/Dove Award winning Contemporary Christian Music pioneer. He is a best-selling author of over 30 books.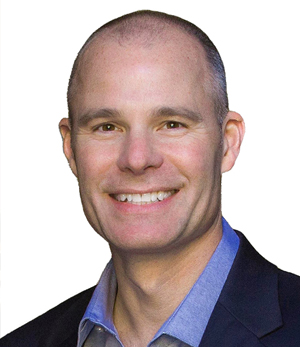 Matthew Leonard is an international speaker, author, podcaster, and founder of Next Level Catholic Academy, a online membership community focused on teaching Catholic spirituality (NextLevelCatholicAcademy.com).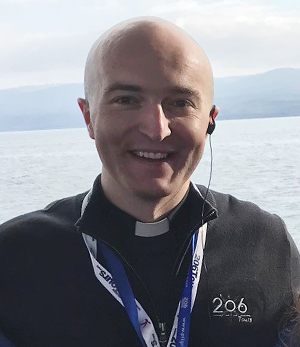 Father Przemyslaw J. Nowak is currently a Priest at SS Cyril and Methodius Seminary in Orchard Lake. He was born in Poddebice, Poland and attended Nicholas Copernicus University in Poland, and St. Cyril and Methodius Seminary in Orchard Lake, where he earned his Masters of Divinity. He also earned an M.A. in Theology from The College of Saint Elizabeth in Morristown.
Father Sean grew up in Albertson, New York and graduated from Chaminade High School in 2005, followed by Adelphi University in 2009. He entered Seminary after a year as a Catholic Campus Minister at Hofstra University at which point he said "I could no longer ignore God's call to the Priesthood." He is currently at Saint Patrick's Church in Smithtown, NY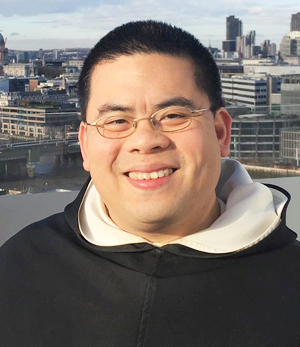 Fr. Lawrence Lew, O.P. was born in Kuala Lumpur, Malaysia. He was schooled by the De La Salle Brothers in Singapore, became a Catholic, and began an on-going love for Theology, Apologetics, Catholic Culture, Music and the Sacred Arts. He currently resides as the Director of the Rosary Shrine in London.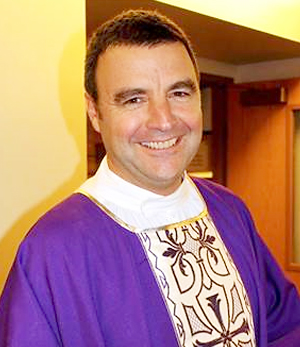 Father John was ordained in 1997, and currently resides at Santa Sophia Catholic Church. He has spread the Good News of Jesus throughout the United States and Canada for over 20 years. He has served two (2) years on the National Evangelization Teams, and a favorite throughout the country. His signature line is "You Are Loved"!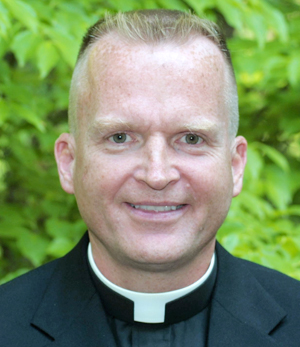 Fr. Patrick Keane
Fr. Patrick Keane, a native of Winston-Salem, NC, is a priest of the Diocese of Raleigh and is pastor of St. Mark's in Wilmington, NC. He is fluent in Spanish and is Executive Director of The Least Among Us which he founded to build schools in rural El Salvador.
Fr. Peter Dugandzic
Fr. Peter Dugandzic, S.T.D., is a priest of the Diocese of Rockville Centre. Before his call to the priesthood, Fr. Peter received degrees in computer science and psychology. After graduating college, he worked for Grumman Aerospace Corporation for 5 years. He entered the seminary in 1990 and was ordained a priest in 1995.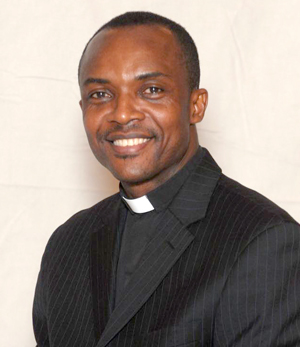 Fr. Philip Paul Tah
Fr. Philip Paul Tah is from Boki in Cross River State, Nigeria. He was ordained on Oct. 13th 1996 in Nigeria. Over the last 14 years, he has served as High School Principal and Parochial Vicar. He has enjoyed pastoral experiences in several countries in Europe, including Belgium, Germany, Scotland, and Liverpool England.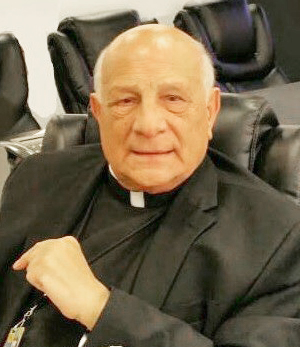 Msgr. Hilary Franco
Monsignor Hilary Franco was ordained a priest in Rome at the young age of 22 and received a doctorate in Biblical Theology from the Pontifical Lateran University in Rome, among other degrees. He served in the Parish of Our Lady of Mount Carmel, St. Dominic's in the Bronx, and Assumption Church in Staten Island.