The Holy House of Loreto Pilgrimage

The Story:
The Holy House of Loreto (in Italian, "Santa Casa di Loreto") is the house where Mary was born and the site of the Annunciation. The Holy House is in Loreto, in the Italian Province of Ancona. According to pious tradition, Mary's house in Nazareth was flown by angels to Loreto, Italy in 1294, after a stop in Croatia, what was then Yugoslavia. This miracle is often referred to as "the Miracle of the Holy House of Loreto". This great Marian shrine is also known as the House of Nazareth, and it also holds the beautiful statue of the Madonna of Loreto. More than fifty (50) Popes have made pilgrimages to the house in the hills of central Italy. Tradition states that this is the house in which Mary first prayed the Magnificat, Jesus grew to manhood, and where the Holy Family lived. This house now lies within the grand Basilica of the Holy House (in Italian, "Basilica della Santa Casa") and has been one of the most famous Marian Shrines for Catholic Pilgrimages since the 13th century. The feast day of Our Lady and the Holy House of Loreto is on December 10th each year.
In June 2019 Pope Francis declared 2020 the Jubilee Year for Air travelers and Pilgrims to Shrine of Loreto. Our Lady of Loreto was named the patron Saint of Aviation and Aviators by Pope Benedict XV in 1920. Pilgrims who visit the Shrine in the Jubilee Year can attain a Plenary Indulgence and witness the opening of the Holy Door. The Jubilee Year will start on December 8, 2019, the Feast of the Immaculate Conception and conclude on December 10th, 2021 the feast of Our Lady of Loreto. (Due to the global pandemic's effect on travel, Pope Francis extended the Jubilee Year). On October 31, 2019, Pope Francis decreed that the Feast of Our Lady of Loreto become an Optional Memorial that is to be included in the Roman Calendar, liturgical books, and Masses going forward. Many historical figures, Saints, and Pope's have visited the Holy Shrine, and it remains a place of prayer for young people deliberating about vocations.
Location: The Holy House of Loreto is about an hour and a half drive from Assisi.
Accommodations: There are many 4 and 5 star hotels in Loreto.
Address: Piazza della Madonna, 1, 60025 Loreto AN, Italy
Visit Loreto in the Jubilee Year on one of these tours!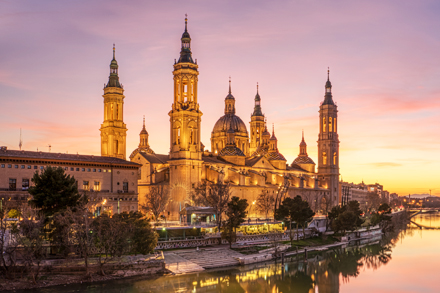 The Shrines of Spain and Italy
Barcelona * Manresa * Montserrat * Zaragoza * Madrid * Toledo * Astorga * O' Cebreiro * Santiago de Compostela (St. James) * Rome (Papal Audience with Holy Father) * Monte Cassino * San Giovanni Rotondo (Padre Pio) * Monte Sant' Angel (St. Michael) * Lanciano (Eucharistic Miracle) * Loreto (Holy House) * Assisi (St. Francis) * Gubbio * La Verna
| Duration | Destination |
| --- | --- |
| 17 Days | Spain & Italy |
VIEW DETAILS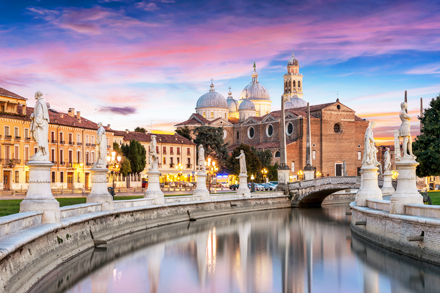 Krakow & The Shrines of Italy
(Divine Mercy) * Rome * Monte Cassino * San Giovanni Rotondo (Padre Pio) * Monte Sant'Angelo (St. Michael) * Lanciano (Eucharistic Miracle) * Loreto (Holy House) * Assisi (St. Francis) * Gubbio * La Verna
| Duration | Destination |
| --- | --- |
| 14 Days | Italy |
VIEW DETAILS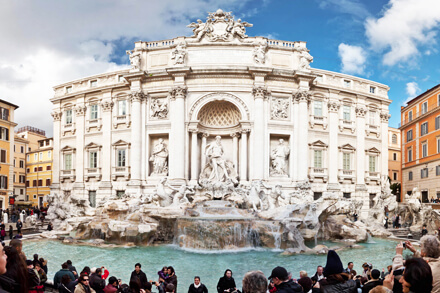 Lourdes & Shrines of Italy
Krakow * Auschwitz * Lagiewniki Lourdes (St. Bernadette ) * Rome (Papal Audience with Holy Father) * Monte Cassino * San Giovanni Rotondo (Padre Pio) * Monte Sant'Angelo (St. Michael) * Lanciano (Eucharistic Miracle) * Loreto (Holy House) * Assisi (St. Francis)
| Duration | Destination |
| --- | --- |
| 13 Days | France & Italy |
VIEW DETAILS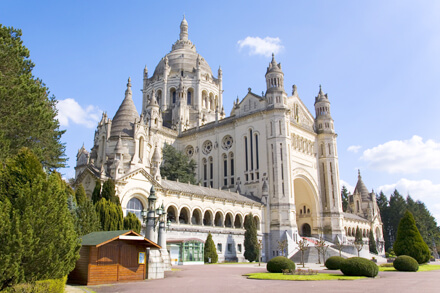 Lisieux, Paris & Shrines of Italy
Paris * Lisieux (St. Therese the Little Flower) * Normandy * Chartres * Rome (Papal Audience with Holy Father) * Monte Cassino * San Giovanni Rotondo (Padre Pio) * Monte Sant'Angel * Lanciano (Eucharistic Miracle) * Loreto (Holy House) * Assisi (St. Francis) * Gubbio * La Verna
| Duration | Destination |
| --- | --- |
| 14 Days | France & Italy |
VIEW DETAILS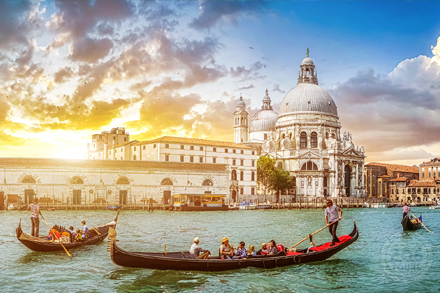 Lisieux, Paris & Shrines of Italy
Paris * Paris * Lisieux (St. Therese the Little Flower) * Normandy * Chartres * Rome (Papal Audience with Holy Father) * Monte Cassino * San Giovanni Rotondo (Padre Pio) * Monte Sant'Angel * Lanciano (Eucharistic Miracle) * Loreto (Holy House) * Assisi (St. Francis) * Gubbio * La Verna
| Duration | Destination |
| --- | --- |
| 18 Days | France & Italy |
VIEW DETAILS