Eucharistic Miracle of Siena Pilgrimage
Eucharistic Miracle of Siena:
In 1730 thieves raided the empty Church of St. Francis in Siena, Italy on August 14th. They stole the golden ciborium and 348 consecrated Hosts and six halves from the Tabernacle. The next day, on the Feast of the Assumption of the Blessed Virgin Mary a Priest opened the Tabernacle to find it empty during Mass. While the parishioners and local authorities searched for the thieves, the Archbishop asked from public prayers of reparation. Two days later, the 348 hosts and six halves miraculously appeared in the offering box of the Church of St. Mary of Provenzano. Fifty years later, an investigation showed the hosts remained incorrupt and retained a fresh pleasant smell – which remains today. The miraculous hosts can be venerated in the Basilica of St. Francis in Siena. The Basilica was originally built in 1228 and boasts beautiful artwork including, Zucchi's Madonna with Child and Saints, Lorenzetti's Crucifixion and more.
Location: Piazza S. Francesco, 6, 53100 Siena SI, Italy
Accommodations: There are many 4 and 5-star hotels in the Siena, Tuscany, Italy region.
Tours visiting Italy: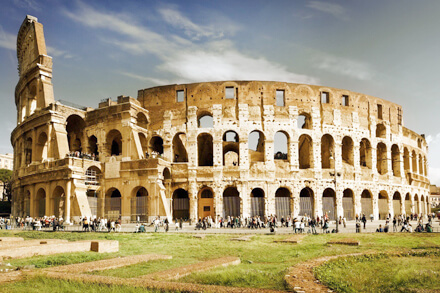 Shrines of Italy
Rome (Papal Audience with Holy Father) * Monte Cassino * San Giovanni Rotondo (Padre Pio) * Monte Sant'Angelo (St. Michael) * Lanciano (Eucharistic Miracle) * Loreto (Holy House) * Assisi (St. Francis) * Cascia
| Duration | Destination |
| --- | --- |
| 10 Days | Italy |
VIEW DETAILS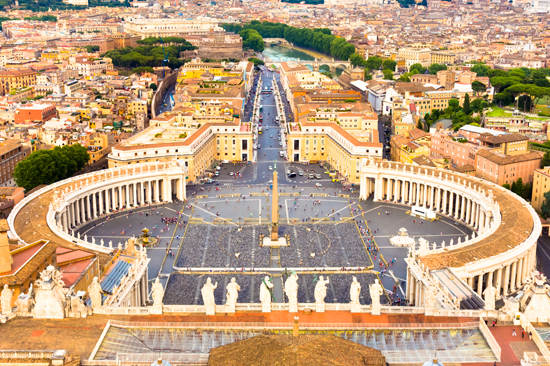 All Italian Shrines
Rome (Papal Audience with Holy Father) * Monte Cassino * San Giovanni Rotondo (Padre Pio) * Monte Sant'Angelo (St. Michael) * Lanciano (Eucharistic Miracle) * Loreto (Holy House) * Assisi (St. Francis) * Cascia * Siena * Florence * Padua (St. Anthony) * Venice
| Duration | Destination |
| --- | --- |
| 14 Days | Italy |
VIEW DETAILS