Pazo Marinao
Rustic house Pazo Mariñao 27204 Palas de Rei, Spain
About the Pazo Marinao:
Country hotel located on the way of Saint James, routes.
The Pazo marinae is facing the south gate of the church of Meixide, town of Palas de Rei (Lugo), the Camino de Santiago, on the banks of the river Pambre. It is a XVIII century building, rectangular, has two balconies carved in stone and kept a noble stone staircase attached to the main facade to access the first floor and two fire-tower.
He belonged to the Marquis of Camarasa.
Between two first floor windows, stone retains weapons of Arias, Ozores, Lemos, Gaioso and Ulloa.
Currently, qualified as a rural tourism house consists of dining room, seven double rooms, old hearth and living room.
Journey to the eighteenth century with advances in XXI century.
ARTISTIC HERITAGE
The artistic heritage of Palas de Rei is varied and important, in the sacred art section point out the best example is the monastery church of Vilar de Donas, historical-artistic monument nationwide since 1931. It has a Latin cross nave, transept and apses each with a central apse side. His art forms are Romanesque with Gothic influences and Cistercians, but its construction took place in the first half of the thirteenth century. The decoration and layout of the interior is of high artistic value above all the main apse and the wall paintings that form one of the most prominent and best preserved in Galicia. These tempera performed by at least three artists to be the best scene of the mystery of the Annunciation of Our Lady. It is also necessary to highlight the stone canopy cruise and burial since the end of s. Figure XII as a place of burial of the Knights of the Order of Santiago, belonging one of the burial urns Fernando Ares Noguerol the gentleman with recumbent figure supported by animals and Gothic style. The facade is outstanding, shares Romanesque and Gothic elements and is organized from the front door with arch, tornalluvias Shopping abilletada, zigzag or plant motifs and figurative. About tornalluvias and stone sculptures in front of the facade itself vestiges of Gothic portico. Civil architecture reflects the noble past of this land as remains of forts, towers, castles and manor houses several coats of arms.
Contact number: +34 982 38 03 02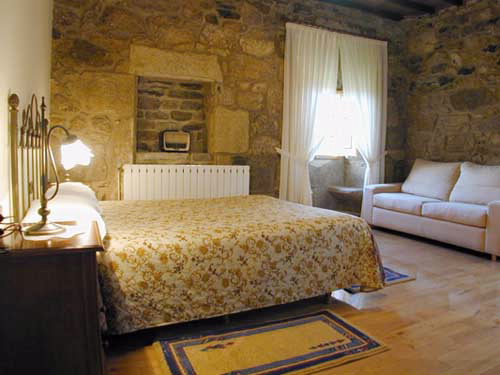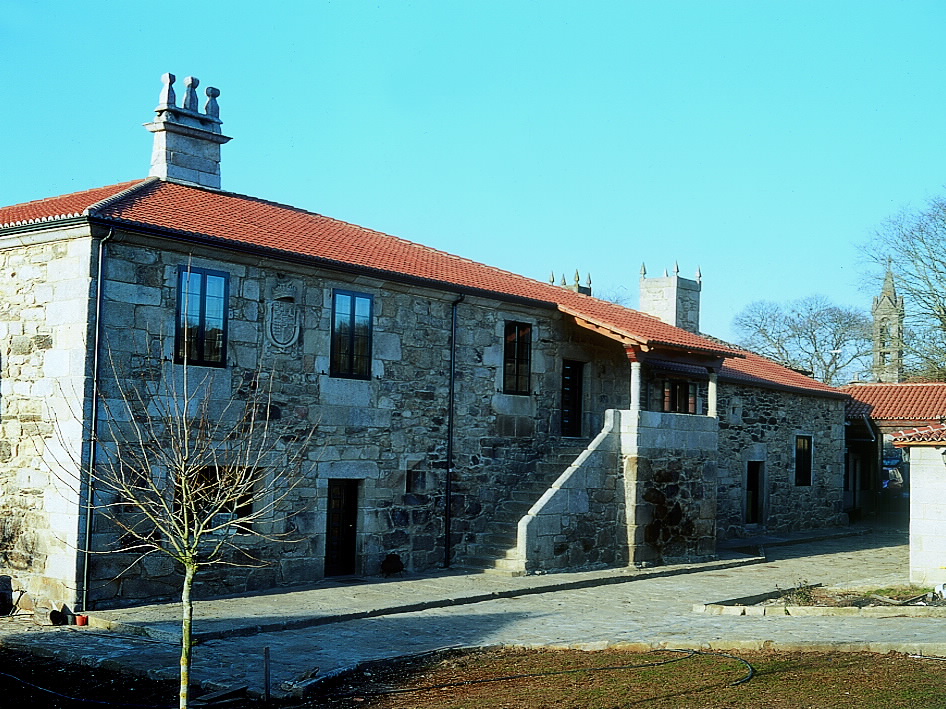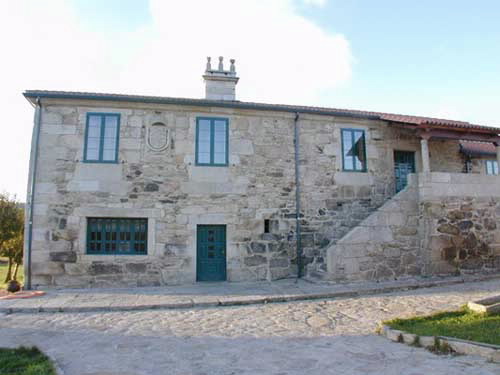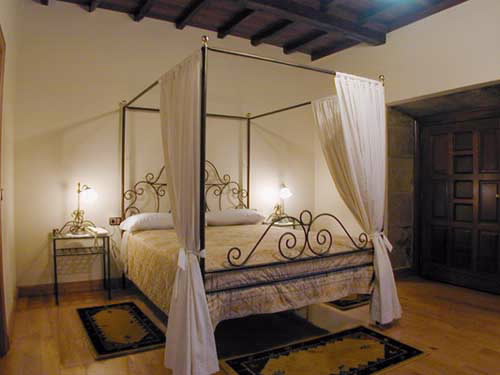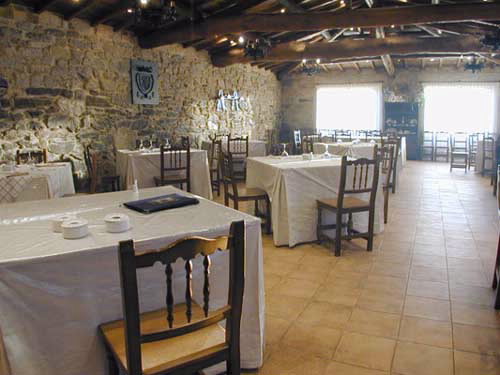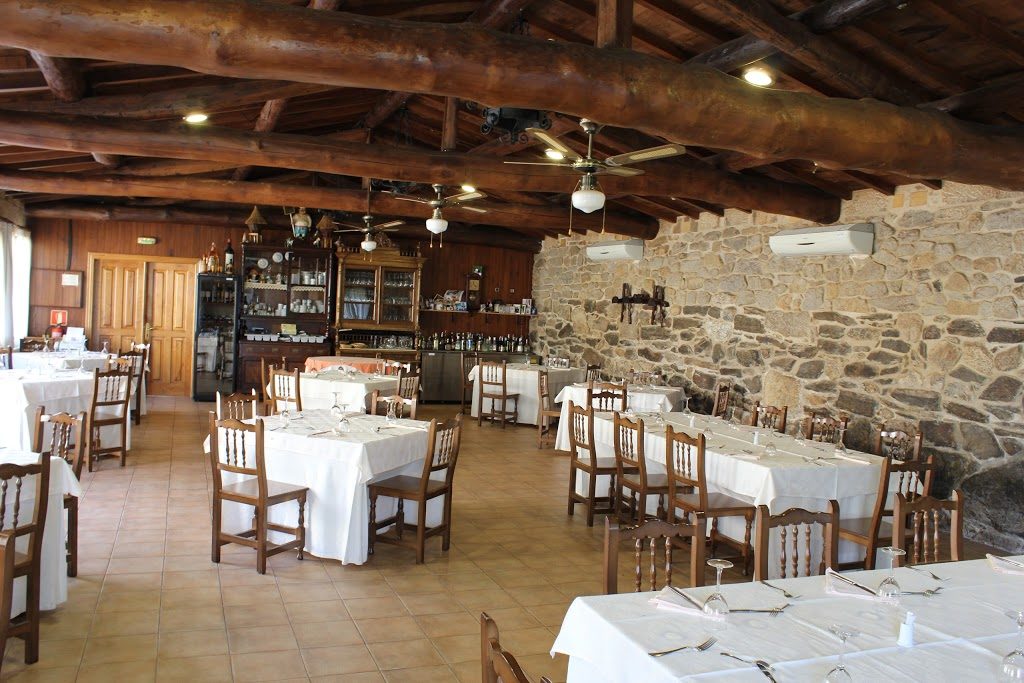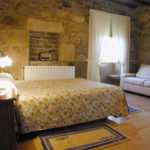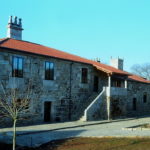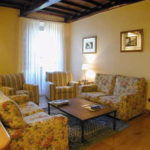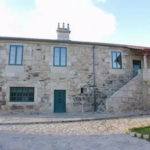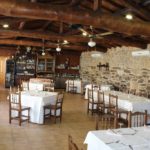 Guest Rooms
4 rooms. A double with bath. 3 room. special double room with bath
Facilities:
Extra beds

Crib

Telephone in rooms

Internet access
Dining
Restaurant Menu
FIRST
Clams a la marinera
Prawns on the grill
Shrimp Scampi
Zamburiñas
Knives
Grilled squid
Octopus at planch
Octopus at the fair
Hors d'oeuvres (ham, chorizo, sausage)
Asparagus with mayonnaise
Mixed salad
Varied creams
FISH
Grilled hake
Hake Galician
Monkfish with white wine sauce
Grilled sole
Grilled cod
MEATS
T-bone steak (500 grams apr
Beef st
Veal Churra
Mixed barbe
Lamb Ch
Beef entrec
Beef st
Beef tenderloin
Beef tenderloin
Iberian sirloin
WINES WHITE GALLEGOS
ALBARIÑO:

Albariño Terras Gauda
Marín Codax
Pazo de Serantellos
Zarate
Viña Almeira
Albariño Cosechero
GODELLO:

Joaquin Rebolledo
Casal Novo
WINES RED GALLEGOS
MENCIA RIBEIRA SACRA:

Abbey of Cova
Rector of Amandi
Viña de Neira
Tenth
Regina Viarun
Quinta de Albarado
Val de Quiroga
Pitcher of the house
RIOJA CRIANZA:

Preserve
Bordon
Lan
Lan Magnun
Azpilicueta
Marques de Cáceres
Dynasty of Vivanco
Sierra Cantabria
Campillo
RIBERA DEL DUERO:

Portia Prima
Montebaco
Quinta de Tarsus
Operetta
Protos
RIOJA RESERVE:

Campillo
Monte real
Lanciano Vineyard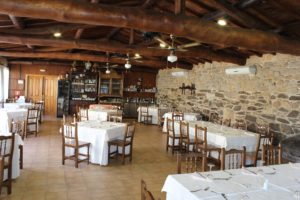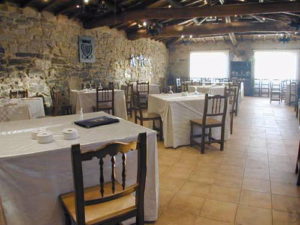 Facilities
ESTABLISHMENT SERVICES
Parking
Bicycles (ask)
Extra beds
Crib
Dining room
Living room
Facilities accessible to the disabled
Facilities for children
Garden
Huerta
Telephone in rooms
Board games
Common television
Internet access
Credit card support
Bar – Cafeteria
SERVICES LESS THAN 1 Km
Spa

Natural space

River fishing