Mount of Beatitudes Guesthouse
Franciscan Sisters of I.H.M, Mount of Beatitudes, South Golan 12365, Israel
About the Mount of Beatitudes Guesthouse:
The Mount of Beatitudes offers a 50-room hospice that is managed by the Franciscan Sisters and is oriented to pilgrim tour groups and travelers seeking uniquely Catholic accommodations with a strong spiritual connection.
There are two residences with excellent facilities that can accommodate groups of pilgrims. Individual accommodation can also be arranged when space is available. In the new residence, there is also a library, meeting room and comfortable lounge by the reception area.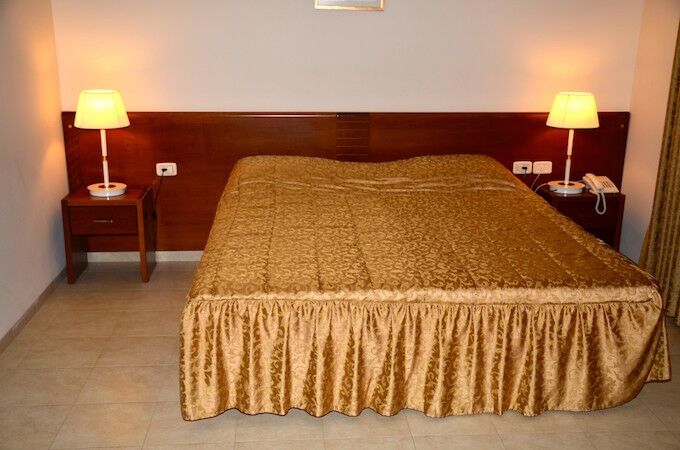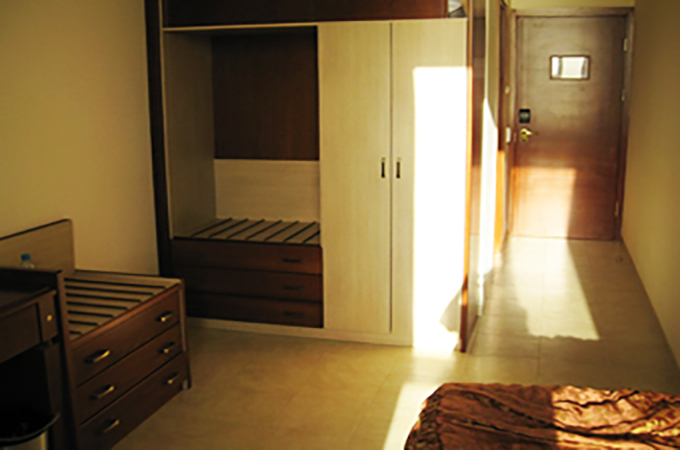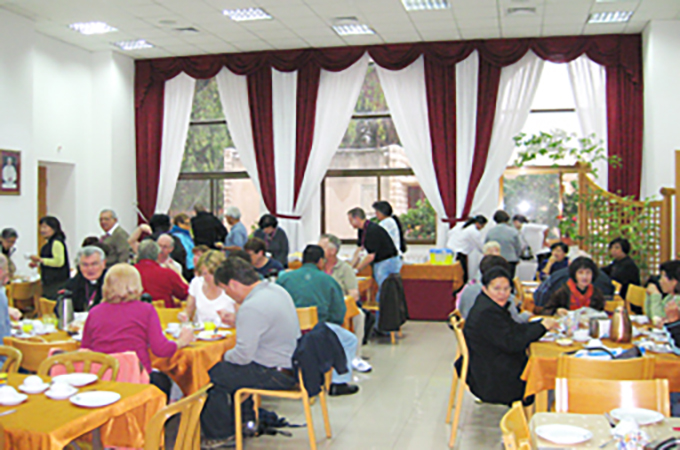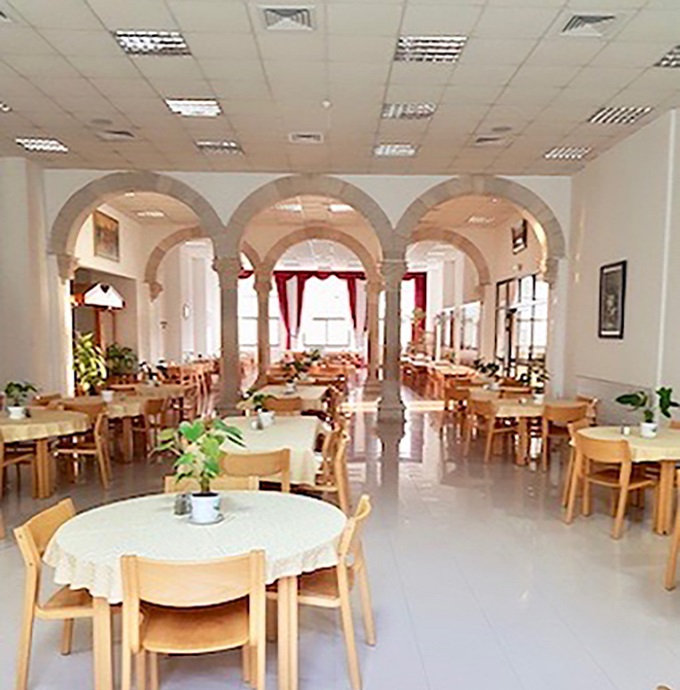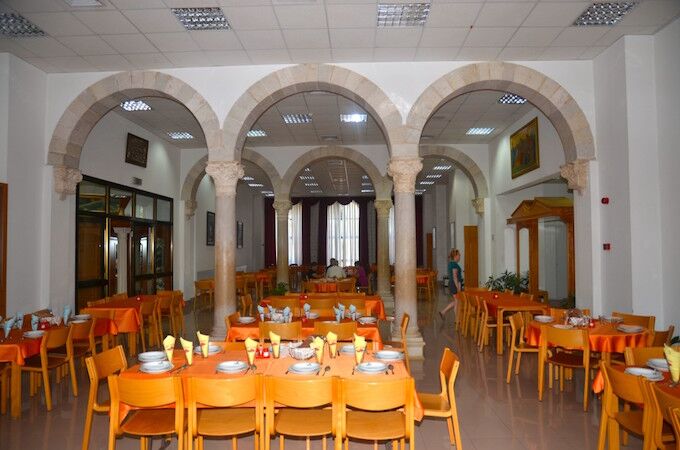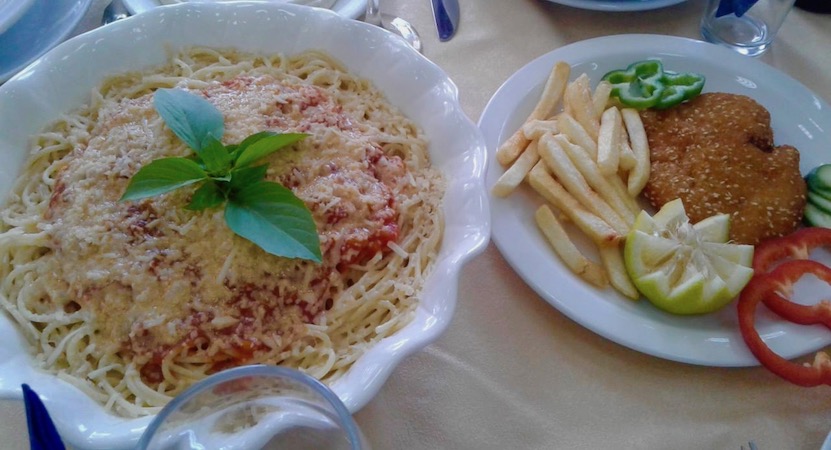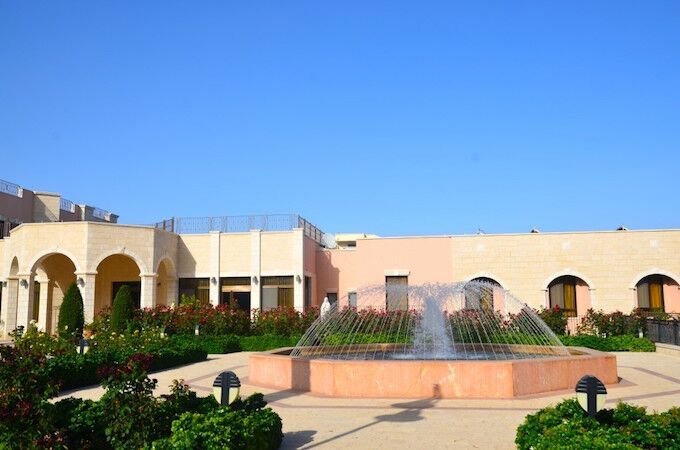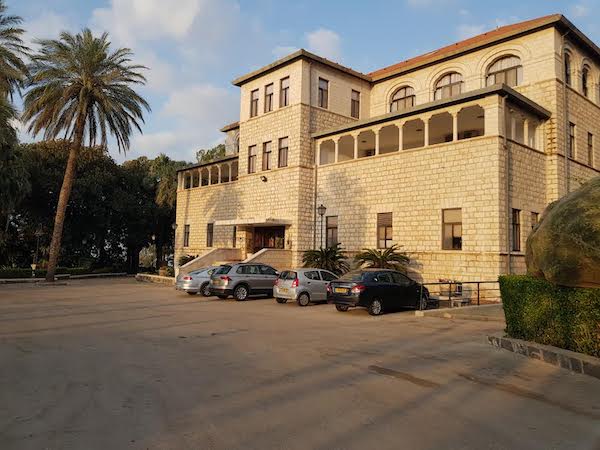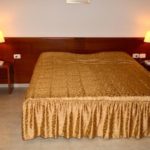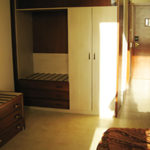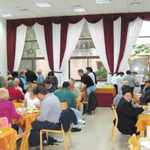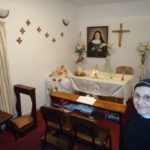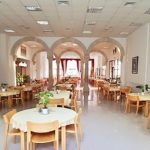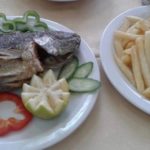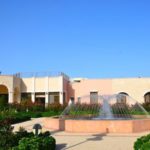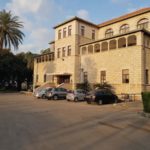 Guest Rooms
Each room is essentially a suite with desk and TV area, private bathroom, and bedroom. In total, there are 78 rooms of which five are for single accommodation.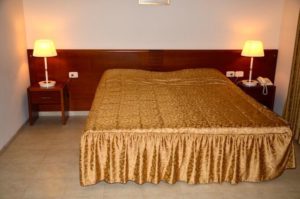 Dining
Each residence has its own dining room.