The
Way.

The

Truth.

The

Life.

Jesus said to him, "I am the way, and the truth, and the life. No one comes to the Father except through me."

Catholic Pilgrimages & Spiritual Journeys to the World's Holiest Sites with 206 Tours.

Why Do We Go On Pilgrimages?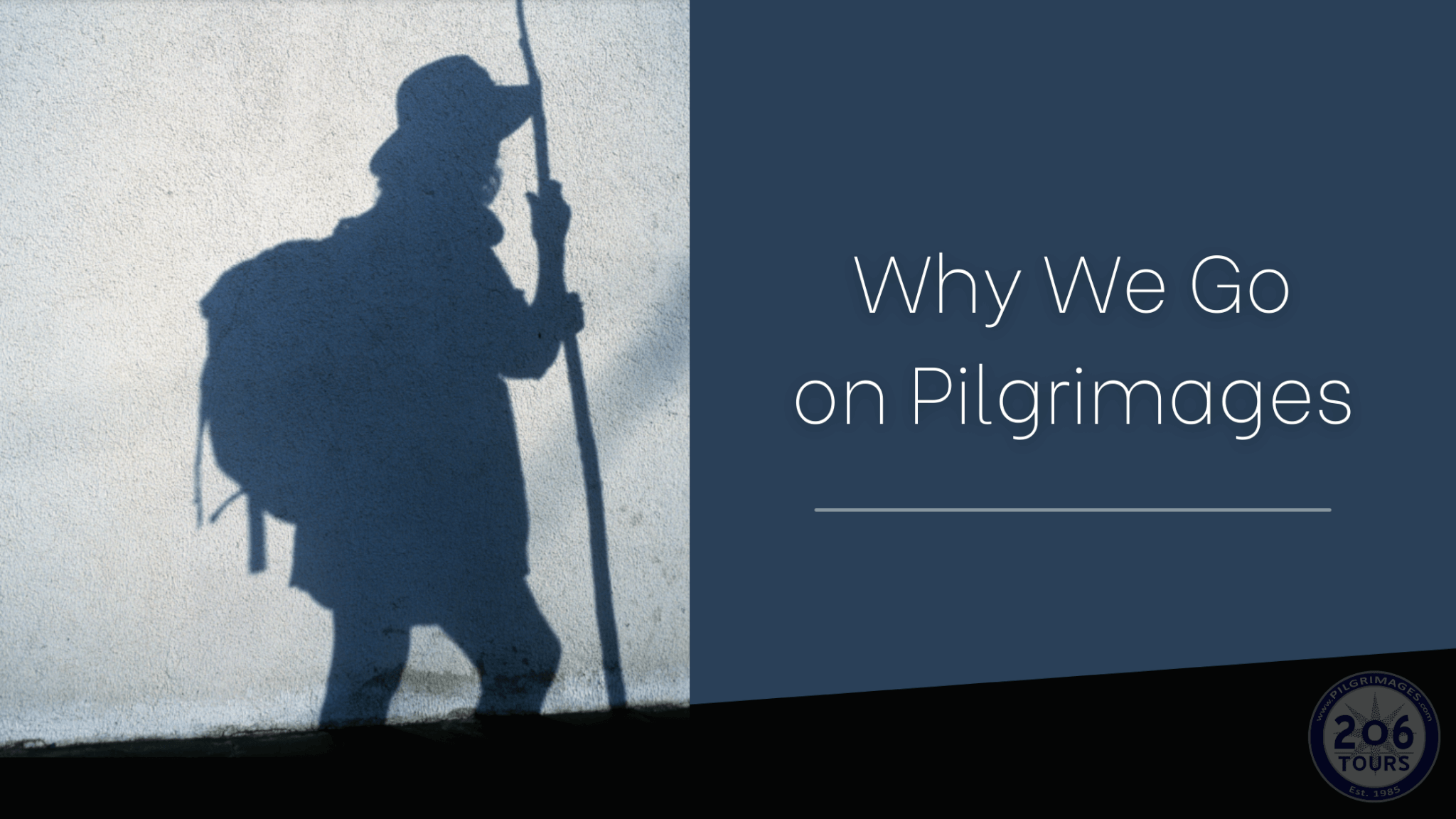 Stephen J. Binz is a friend of ours who has been an active pilgrim for 30 years. He is also a speaker, biblical scholar, and author. In response to the pandemic, most pilgrims were unable to travel for two years. As travel begins to resume, Binz writes a sort of retrospective that examines the reasons and motivations of why people go on Pilgrimages.
Binz pulls on his experiences throughout the article and decides there are seven main reasons for "Why we go on pilgrimages." He identifies; (1) experiencing a call, (2) marking a life transition, (3) honoring a loved one, (4) praying for a need, (5) enriching a marriage, (6) encountering God more experientially, and (7) joining with Christians across time and place.
For Binz, the journey is a big part of what makes pilgrimage so important. He says, "throughout the Bible, people encounter God in new ways when away from home and on a journey… In our tradition, people meet God in experiences on the road." He provides several examples of biblical journeys like the ones had by Abraham and Sarah the people of Israel in the Judean wilderness, and the Holy family's journey from Bethlehem to Egypt. A pilgrimage is not a vacation – it pulls you out of the comforts of your daily life and routine and forces you to journey outside of your comfort zones. It provides challenges, and in those challenges, many find God.
Similarly, Binz points out that so many Saints made pilgrimages in their earthly lives which contributed greatly to their life, ministries, faith, and ultimately Sainthood. He points out,
"many of the saints of old, when they experienced their conversion to a life devoted to God, marked that transition by going on pilgrimage, often journeying to Jerusalem or Rome. Arriving in the holy city symbolized the surrender of their lives to God. For similar reasons today, people experience the major transitions of life as sacred times, often associated with a desire for sacred travel."
Every pilgrimage is a transformational experience – exploring a new place and culture, meeting new people, praying at holy sites – all of these factors create new experiences that change perspective, help pilgrims see their faith in new and deeper ways, and establish lasting transformative change that will bear spiritual fruit for a lifetime.
Finally, Binz looks past the pandemic, saying,
"As we look forward to a future with fewer COVID-19 restrictions, I know that people will be eager to travel again and that many will experience a deeper longing to go on pilgrimage. Like all genuine desires, there are reasons God instills these yearnings within us."
We at 206 Tours could not agree more with this sentiment. In our 36 year history, it has been the Catholic Pilgrim who returns to travel first after devastating events. We saw in after the September 11th attacks, various wars, and even economic hardships. The reason for this is in times of fear or struggle, it is the faithful who prevail, for we know Who is in control, and we answer His call to pilgrimage!
Credit: "Why We Go on Pilgrimages."Written by Stephen J. Binz | December 2021/ January 2022 – St.AnthonyMessenger.org | Original Format Here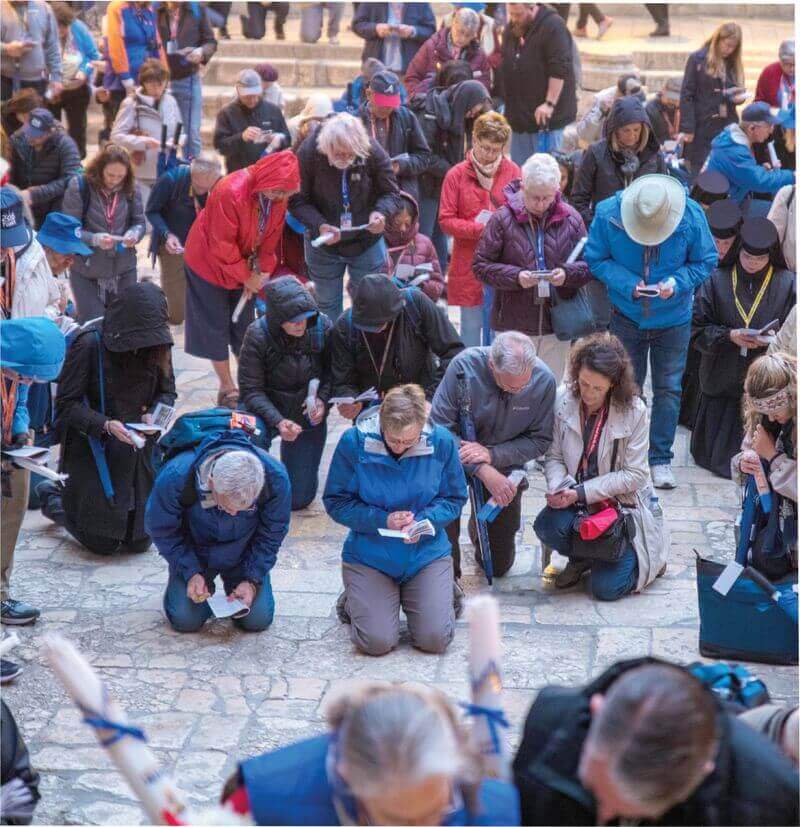 206 Tours Pilgrims
What is a 206 Tours Pilgrimage Like?
"To go on pilgrimage really means to step out of ourselves in order to encounter God where he has revealed himself" – Pope Benedict XVI
Join Us
Join over 400,000 faithful Pilgrims and get exclusive travel tips, giveaways and more!
POPULAR POSTS