The
Way.

The

Truth.

The

Life.

Jesus said to him, "I am the way, and the truth, and the life. No one comes to the Father except through me."

Catholic Pilgrimages & Spiritual Journeys to the World's Holiest Sites with 206 Tours.

Walking Pilgrimages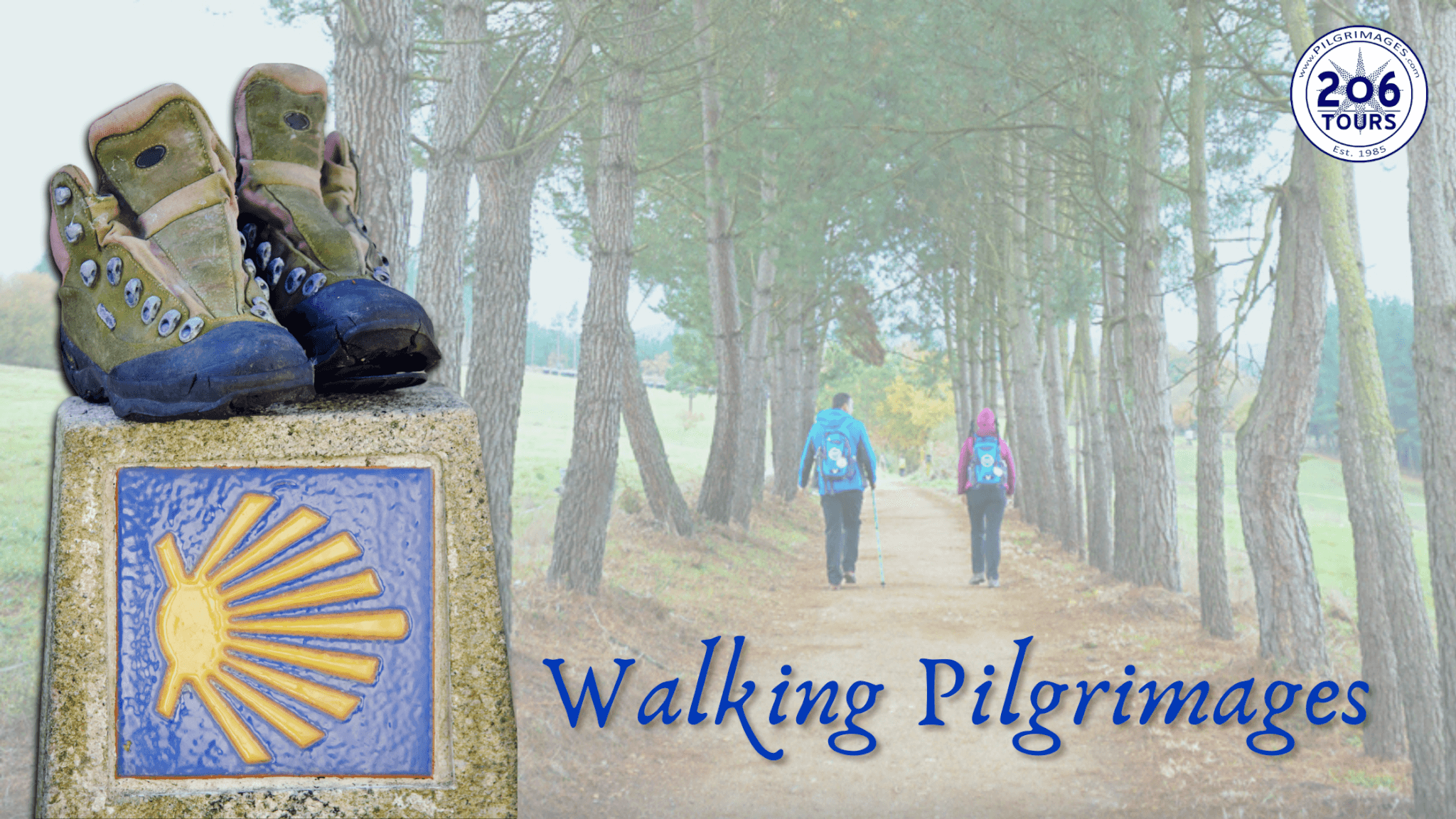 For centuries, Catholics have been embarking on walking pilgrimages to sacred holy sites and Shrines. The most famous walking pilgrimage is The Way of St. James, also known as El Camino, which walks over 100 miles through the Spanish countryside to the final resting place of St. James the Great in Santiago de Compostela.
206 Tours has been leading El Camino Pilgrimages for decades. Below, find two additional Walking Pilgrimage Routes in Portugal and Italy!
This 11-day walking pilgrimage follows the Portuguese route of the Way of St. James, "O Caminho do Santiago!" The walk begins in Porto and spans 160 miles ending in Santiago de Compostela. Pilgrims will walk 75 miles in total. The route journeys through the Portuguese countryside, stopping at significant churches and sites. Pilgrims will pass by tranquil woods, farmland, peaceful hamlets, and gorgeous riverside towns. Travel through cities like Braga, O Porriño, Redoncela, Pontevedra, Caldas de Reis, and Padron.
More details: Tour 78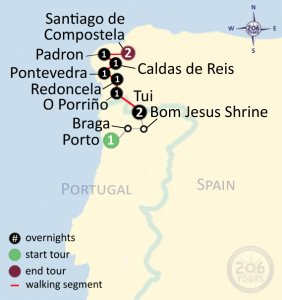 This 13-day pilgrimage walks in the footsteps of St. Francis, and in Italian, is called "Camino di Francesco" or Via Francigena di San Francesco. This pilgrimage path was inspired by Saint Francis of Assisi (Co-patron of Italy, founder of the Seraphic Order). He was a spiritual trailblazer for nature and environmentalists; known for his affinity for and attitude towards nature. The Way of St. Francis follows an early Roman road between Florence and Rome. Follow in the footsteps of St. Francis through the amazing countryside, and pass by significant Franciscan locations such as Assisi in Umbria. The Cammino di Francesco ends at Rome and the Vatican City. This route has been followed by numerous pilgrims who have been inspired by the life that St Francis lived and encouraged.
More details: Tour 225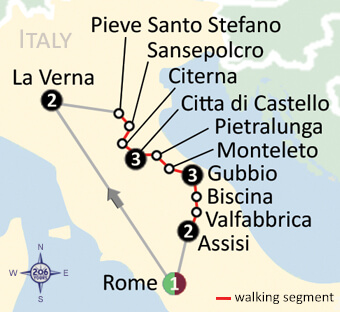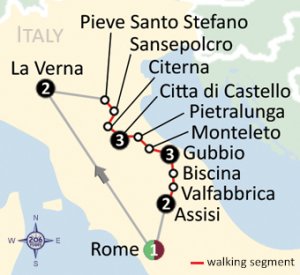 All 206 Tours pilgrimages are led by a Priest who will say Mass daily and be available for Spiritual Direction throughout, as well as a local professional guide.
For more details, email seriestours@206tours.com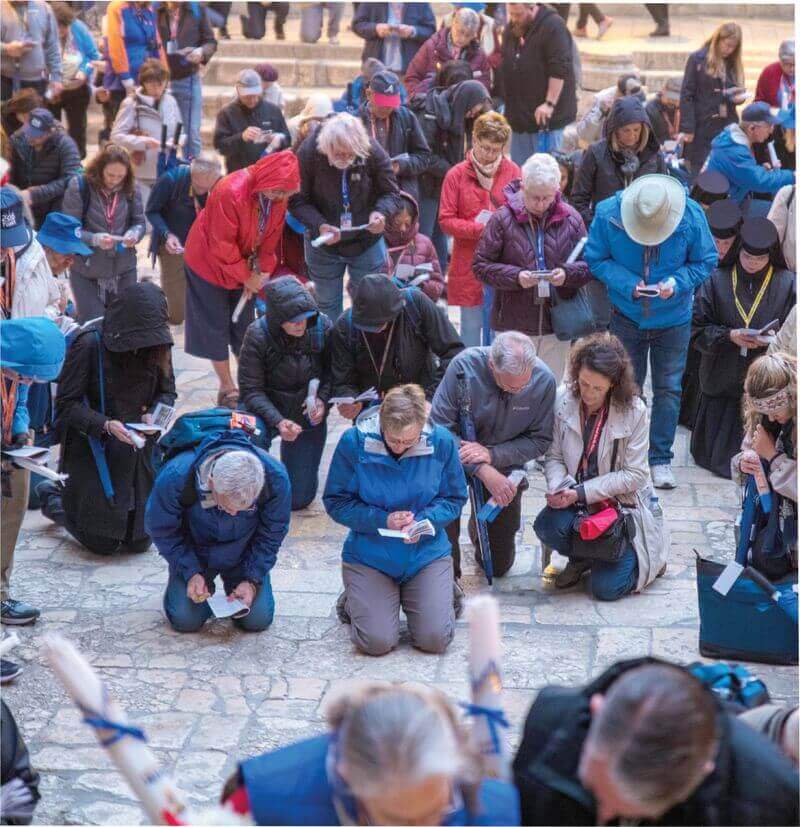 206 Tours Pilgrims
What is a 206 Tours Pilgrimage Like?
"To go on pilgrimage really means to step out of ourselves in order to encounter God where he has revealed himself" – Pope Benedict XVI
Join Us
Join over 400,000 faithful Pilgrims and get exclusive travel tips, giveaways and more!
POPULAR POSTS