The
Way.

The

Truth.

The

Life.

Jesus said to him, "I am the way, and the truth, and the life. No one comes to the Father except through me."

Catholic Pilgrimages & Spiritual Journeys to the World's Holiest Sites with 206 Tours.

The Real Saint Nicholas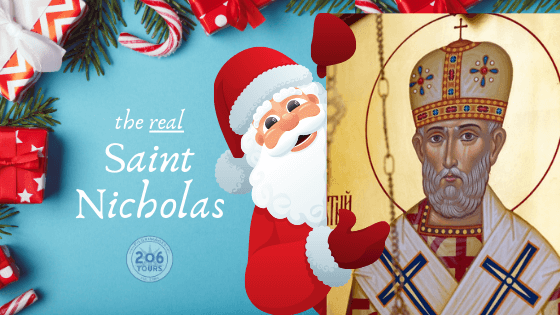 Catholics know the true meaning of Christmas, as we come together to rejoice at the coming of Our Lord Jesus Christ, born to the Virgin Mary in Bethlehem. For decades, Christmas has been largely popularized and commercialized in the Secular world. Here is the story of the Catholic Saint Nicholas, the inspiration for the secular figure, Santa Claus.
St. Nicholas is believed to have been born in Patara in 270. He is often referred to as St. Nicholas of Myra or Bari, as that is where he died and was buried, respectively. His feast day is celebrated on the day of his death, December 6th each year and he is the Patron Saint of Children.
The tradition of gift-giving is attached to St. Nicholas due to his charitable nature and several instances of giving to those in need. Nicholas was eventually chosen to be the bishop of Myra and became famous and beloved for his extraordinary piety, zeal, and several miracles.
Nicholas died and was buried in his city of Myra, however later, his relics were moved to the city of Bari, Italy, and many miracles were attributed to his intercession.
The devotion to St. Nicholas spread fiercely. By the Middle ages, there were several hundred churches dedicated to him, and even now he is still widely celebrated in European cities around Christmastime – recognized as the gift-giver, the inspiration for Santa Claus, or "Old Saint Nicholas"!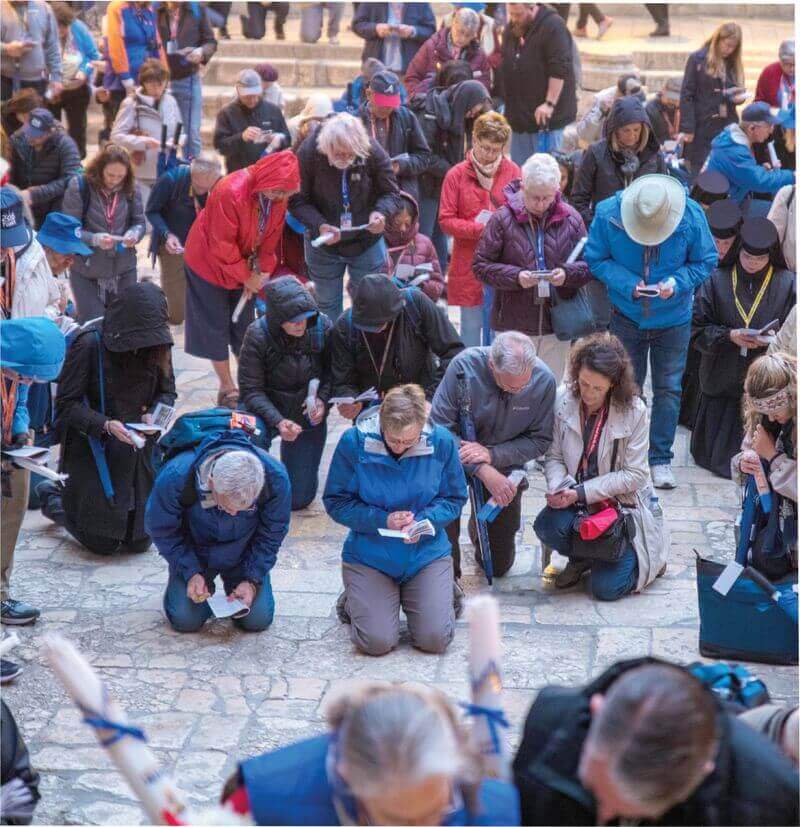 206 Tours Pilgrims
What is a 206 Tours Pilgrimage Like?
"To go on pilgrimage really means to step out of ourselves in order to encounter God where he has revealed himself" – Pope Benedict XVI
Join Us
Join over 400,000 faithful Pilgrims and get exclusive travel tips, giveaways and more!
POPULAR POSTS