The
Way.

The

Truth.

The

Life.

Jesus said to him, "I am the way, and the truth, and the life. No one comes to the Father except through me."

Catholic Pilgrimages & Spiritual Journeys to the World's Holiest Sites with 206 Tours.

The Pilgrim's Journal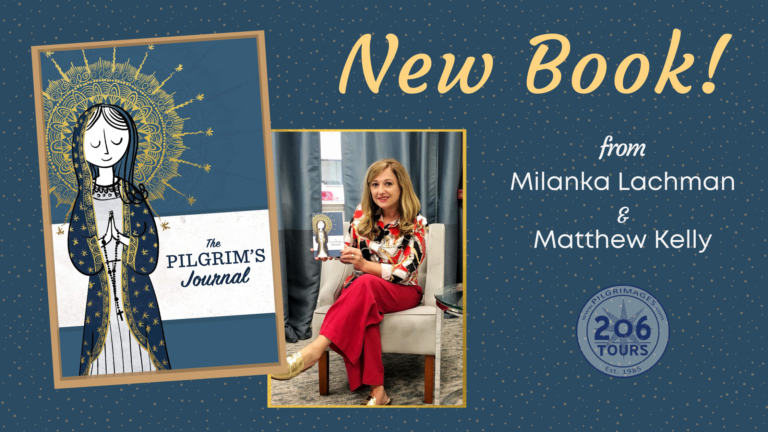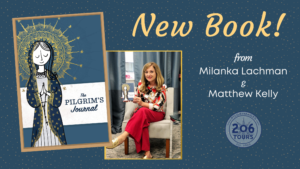 206 Tours President & Founder, Milanka Lachman, teamed up with Matthew Kelly to create a fantastic new 206-page resource for Catholic Pilgrims – The Pilgrim's Journal.
This book provides an exploration into the meaning of Pilgrimage, and what it means to become a Pilgrim. Through a series of anecdotes and reflections, both Milanka and Matthew pull on their decades of Pilgrimage experiences to bring the reader to a closer understanding of the meaning of this act of Spiritual Devotion.
The Journal provides opportunities for readers to interact, reflect, and answer prompts during a pilgrimage, or in recollection after returning home.
The Pilgrim's Journal will only be available in the final documents package free of charge for all 206 Tours and Dynamic Catholic Pilgrims. This resource will greatly impact the lasting effects of each Pilgrimage as Pilgrims will have a profound retrospective to revisit for years to come. A Pilgrimage always has lasting effects and bears spiritual fruits forever, this journal will simply amplify that!
Below, find an excerpt of The Pilgrim's Journal:
Are you a pilgrim or a tourist?

 Tourists want everything to go exactly as they have planned and imagined it. They rush around from one place to another making sure they cram everything in. They are constantly buying souvenirs and knickknacks, many of which they will look at when they get home and wonder, What was I thinking? Tourists get upset if there are delays. They demand prompt attention and service to their every need and desire. They focus on themselves, often shoving past others to get where they want to go. Tourists go sightseeing. Tourists count the cost.

 Pilgrims are very different. They look for signs. If a flight gets delayed or canceled, they ask, What is God trying to say to me? Pilgrims are not concerned with seeing and doing everything, just the things they feel called to see and do. They are not obsessed with shopping. They are aware of the needs of others. Pilgrims go looking for meaning. Pilgrims count their blessings.

 We are only here on earth for the blink of an eye. This is not our home. This journal is an invitation to discover how to live life not as a tourist but a pilgrim.

 Life is a pilgrimage, but sometimes you need a pilgrimage to discover life.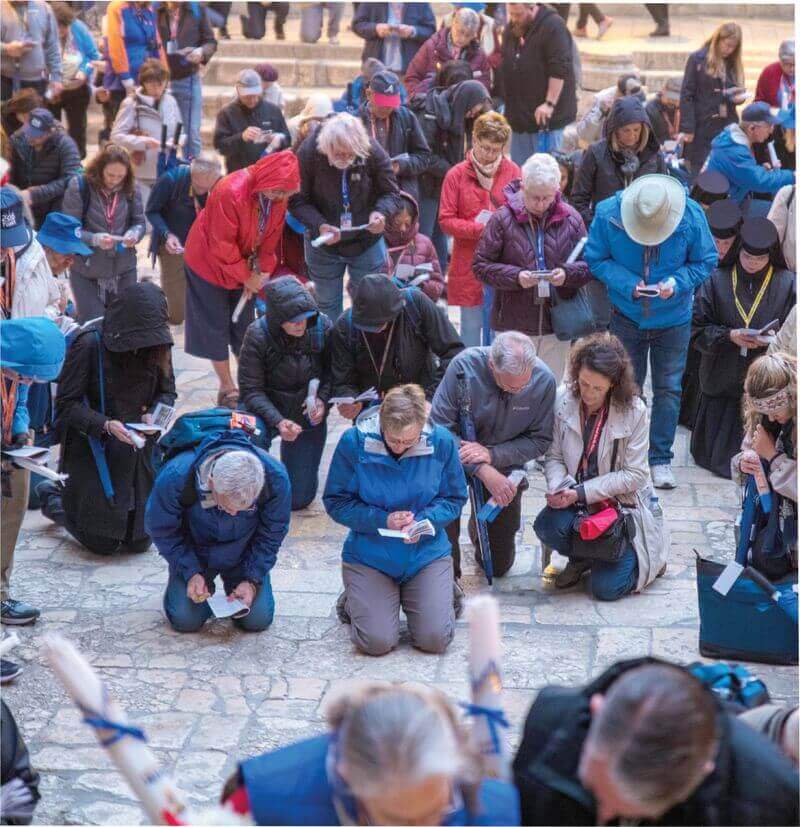 206 Tours Pilgrims
What is a 206 Tours Pilgrimage Like?
"To go on pilgrimage really means to step out of ourselves in order to encounter God where he has revealed himself" – Pope Benedict XVI
Join Us
Join over 400,000 faithful Pilgrims and get exclusive travel tips, giveaways and more!
POPULAR POSTS