The
Way.

The

Truth.

The

Life.

Jesus said to him, "I am the way, and the truth, and the life. No one comes to the Father except through me."

Catholic Pilgrimages & Spiritual Journeys to the World's Holiest Sites with 206 Tours.

St. Patrick's Day Sale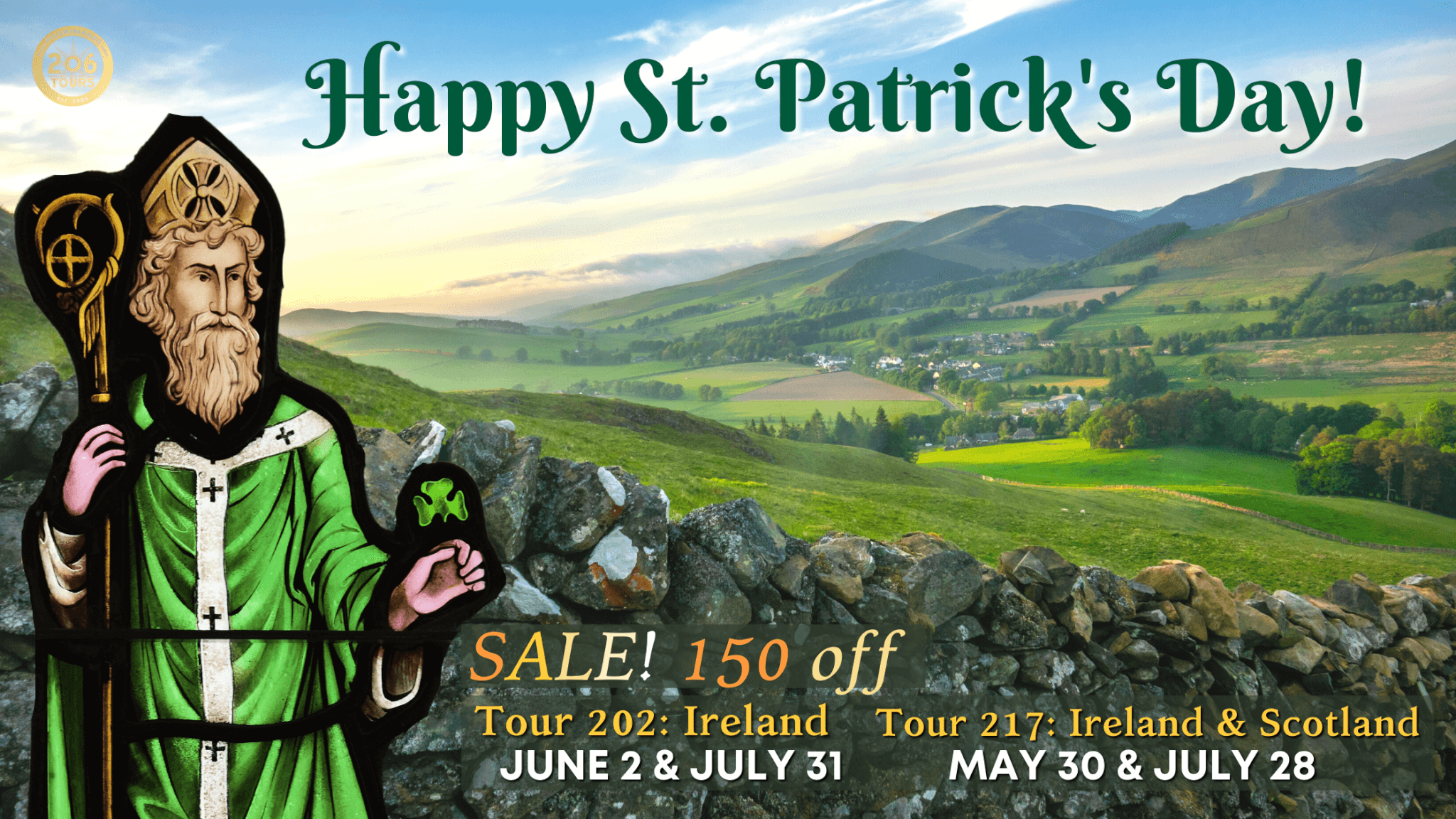 Take advantage of our St. Patrick's Day Sale! From March 16 – 20 take $150 off per person on select tours, as noted below. Use Promo Code: STPATS22
For questions, email: seriestours@206tours.com 
An Irish Pilgrimage
The practice of Pilgrimage is almost as old as recorded history. In Ireland, "The Land of Saints and Scholars", you will journey through strong historic resonance with the early Christian scholars while in Clonmacnoise. Live through the medieval journeys in Glendalough, and finish with heightened spirituality as you visit Our Lady of Knock – the Marian Site that is on the same pedestal as Fatima and Lourdes. Open yourself to the message of "Knock", and to the renewal of faith and prayer, which is so vital to our lives as Catholics. Journey to Ireland for a Catholic Pilgrimage exploring sites built centuries ago. Join the millions of Pilgrims who have made Knock one of the most popular Pilgrimage sites in the world. Visit famous cultural hubs like Dublin and Galway and enjoy the marvelous Cliffs of Moher.
Terms: Promotion is valid on new bookings made between March 16 – 20, 2022. Only applicable to the 4 departures above. Not to be combined with any other discounts or promotions. Applicable to either Air and Land or Land Only packages. Discount will be applied within 1 – 3 business days of booking.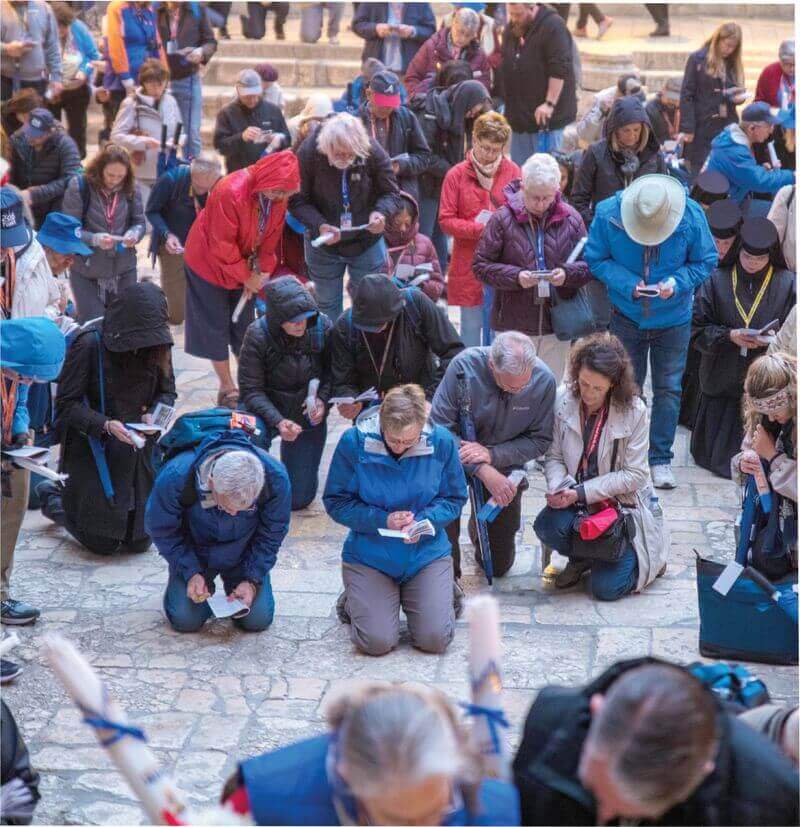 206 Tours Pilgrims
What is a 206 Tours Pilgrimage Like?
"To go on pilgrimage really means to step out of ourselves in order to encounter God where he has revealed himself" – Pope Benedict XVI
Join Us
Join over 400,000 faithful Pilgrims and get exclusive travel tips, giveaways and more!
POPULAR POSTS