The
Way.

The

Truth.

The

Life.

Jesus said to him, "I am the way, and the truth, and the life. No one comes to the Father except through me."

Catholic Pilgrimages & Spiritual Journeys to the World's Holiest Sites with 206 Tours.

Shop 206 Tours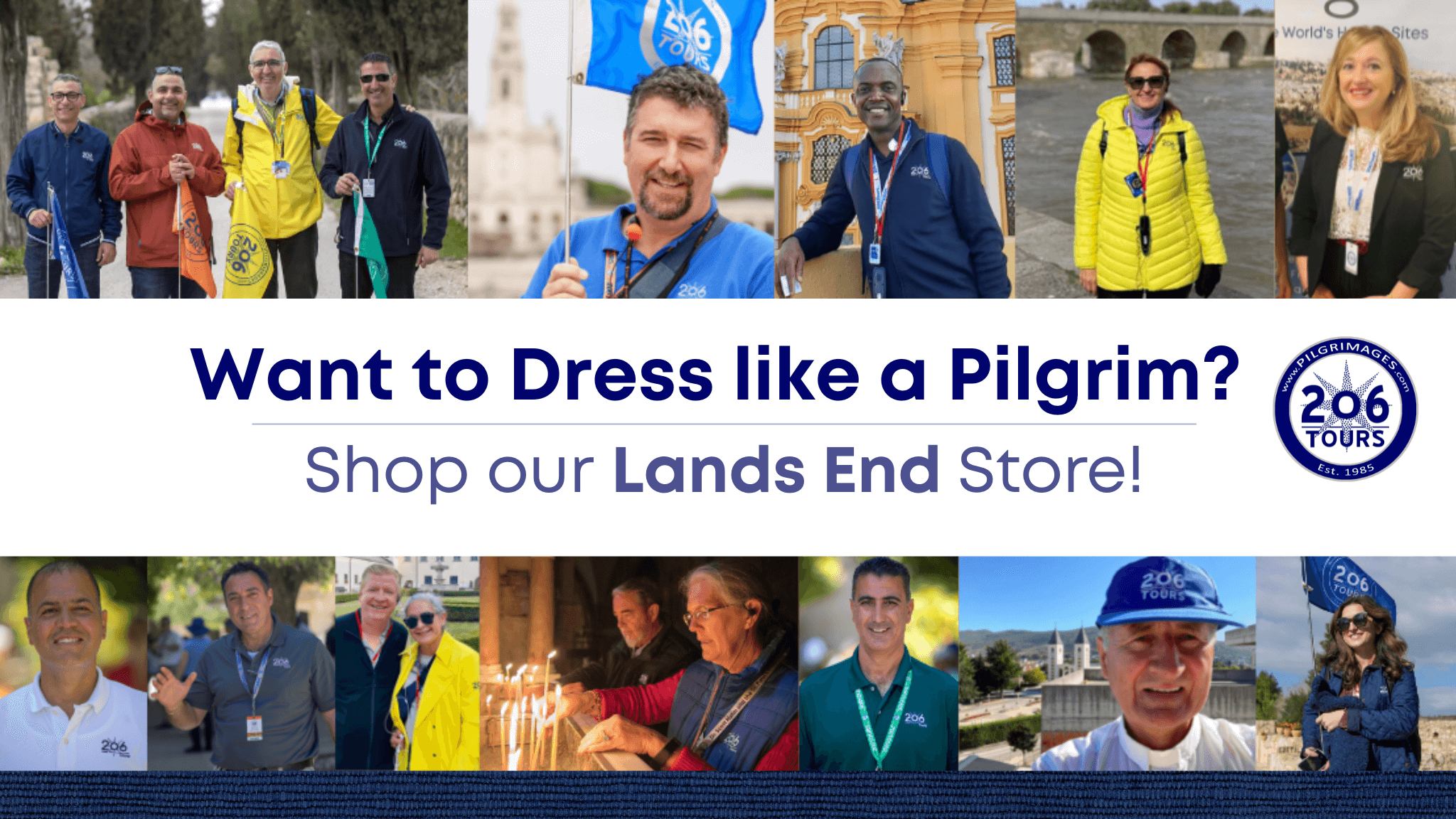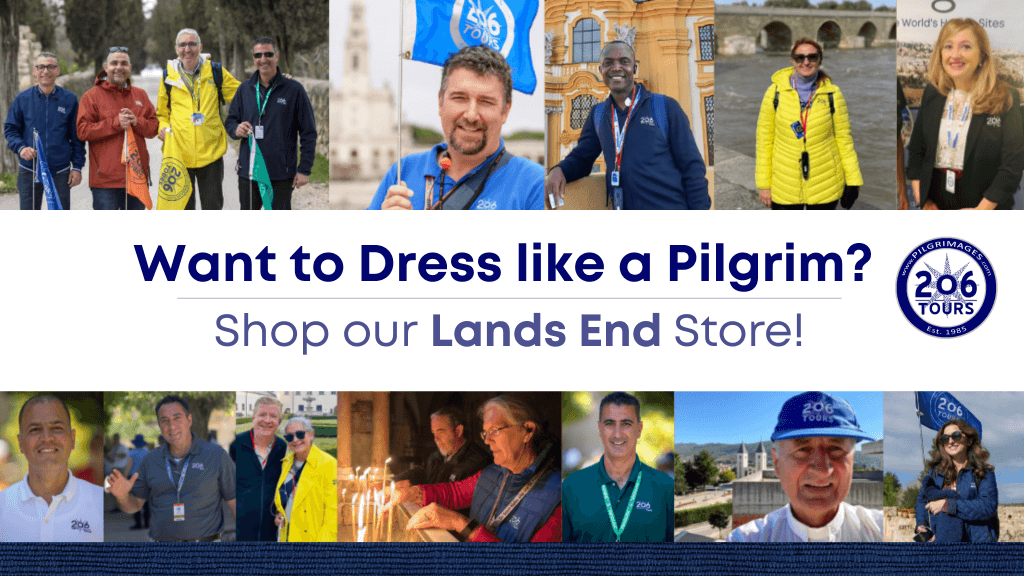 Shop our Lands' End storefront to dress like a Pilgrim!
Our online store includes high-quality clothing, accessories, and luggage from Lands' End. Here, you will find everything from light summer tops to warm winter jackets and knit hats! Whether you're walking the El Camino trail in summer weather or visiting Lourdes on a chilly late fall day, we've got everything you need to dress in style, comfort, and 206 fashion!
Need help shopping and applying the 206 Tours embroidered logo?
Watch the video below for a step-by-step guide on how to place your order through Lands' End! If you have any questions, please contact, sales@206tours.com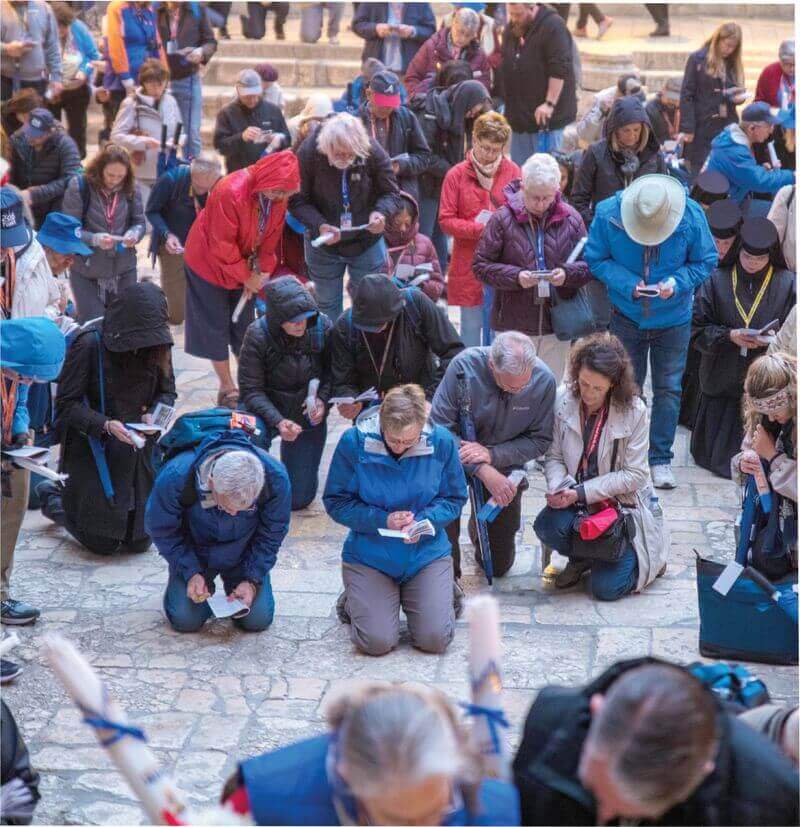 206 Tours Pilgrims
What is a 206 Tours Pilgrimage Like?
"To go on pilgrimage really means to step out of ourselves in order to encounter God where he has revealed himself" – Pope Benedict XVI
Join Us
Join over 400,000 faithful Pilgrims and get exclusive travel tips, giveaways and more!
POPULAR POSTS