The
Way.

The

Truth.

The

Life.

Jesus said to him, "I am the way, and the truth, and the life. No one comes to the Father except through me."

Catholic Pilgrimages & Spiritual Journeys to the World's Holiest Sites with 206 Tours.

Feast of Saint Teresa of Ávila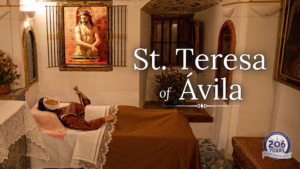 October 15th is the Feast of Saint Teresa of Ávila. She was the first female Doctor of the Church. She was a Carmelite Nun credited with these fantastic quotes. Pilgrims can visit Alba de Tormes to see her incorrupt heart and left arm in the museum of the Carmelite Convent of the Annunciation.
To this day, many pilgrims visit the crypt of La Santa Convent which was built over her birthplace. She became a Carmelite nun at La Encarnacion Convent which is now also home to the most comprehensive museum dedicated to her life. The Cathedral and the Cuatro Postes (four columns) commemorates how St. Teresa convinced her brother at just seven years old to die as martyrs in the land of Moors, before being brought home by her uncle. Clearly, her devotion started very young. She was also a mystic, theologian, and prominent author. She died in 1582 and was canonized forty years later. She is one of the Patron Saints of Spain, whose feast day is celebrated on the fifteenth of October. She is buried in Alba de Tormes and her incorrupt heart and left arm can be visited in the museum of the Carmelite Convent of the Annunciation.
Click the video below for some of our favorite quotes attributed to this great Spanish Saint!
Learn more about a Pilgrimage to Ávila, Spain here: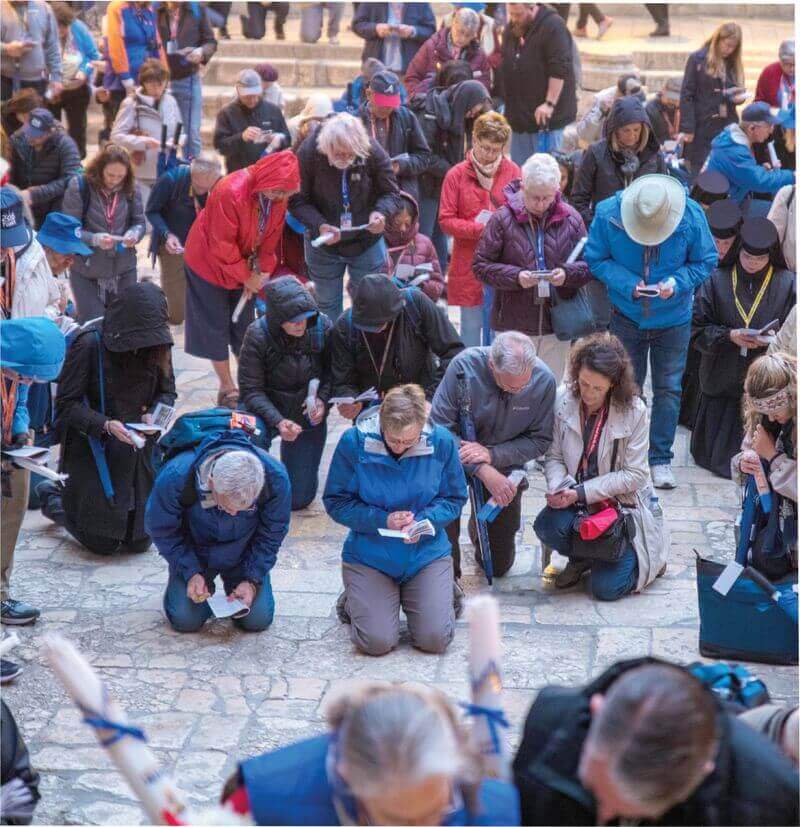 206 Tours Pilgrims
What is a 206 Tours Pilgrimage Like?
"To go on pilgrimage really means to step out of ourselves in order to encounter God where he has revealed himself" – Pope Benedict XVI
Join Us
Join over 400,000 faithful Pilgrims and get exclusive travel tips, giveaways and more!
POPULAR POSTS