The
Way.

The

Truth.

The

Life.

Jesus said to him, "I am the way, and the truth, and the life. No one comes to the Father except through me."

Catholic Pilgrimages & Spiritual Journeys to the World's Holiest Sites with 206 Tours.

Saint Kateri Tekakwitha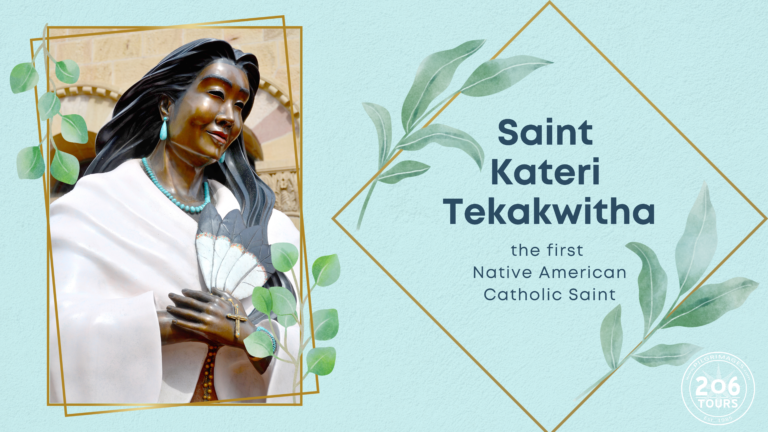 Saint Kateri Tekakwitha is a Catholic Saint originally from the Algonquin-Mohawk tribe, in present-day New York State. Born in 1656, she was just four years old when she contracted smallpox during an epidemic that took the lives of her family. She was a very pious, mild-mannered, and hardworking child and adolescent. Unwilling to marry, she converted to Catholicism when she was nineteen years old in honor of Saint Catherine of Siena and was shunned by her Native American Community.
She is best known for her vow of chastity, the mortification of the flesh, and her brave decision to convert amidst scrutiny. She spent the end of her life in a Jesuit community called Kahnawake in Montreal, Canada.  St. Kateri Tekakwitha was known to eat very little and practice physical penances. In 1680, she died at just 24 years old on Holy Wednesday, and her final words were reported to be; "Jesus, Mary, I love you." Following her death, he smallpox scars vanished from her face and beauty overcame her.
Her gravestone reads "The fairest flower that ever bloomed among red men" and the Jesuits used her remains to build a mission chapel – pilgrimages her began in 1684.
She was beatified in 1980 by Pope John Paul II, and Canonized by Pope Benedict XVI in 2012, becoming the first Native American to become a Catholic Saint. Her Feast Day is celebrated on July 14 in the Roman Catholic Church, and on April 17 in Canada, where there is a major Shrine to her at Saint Francis Xavier Church in Quebec.  She is the Patron saint of the environment.
Saint Kateri Tekawitha, Pray for Us!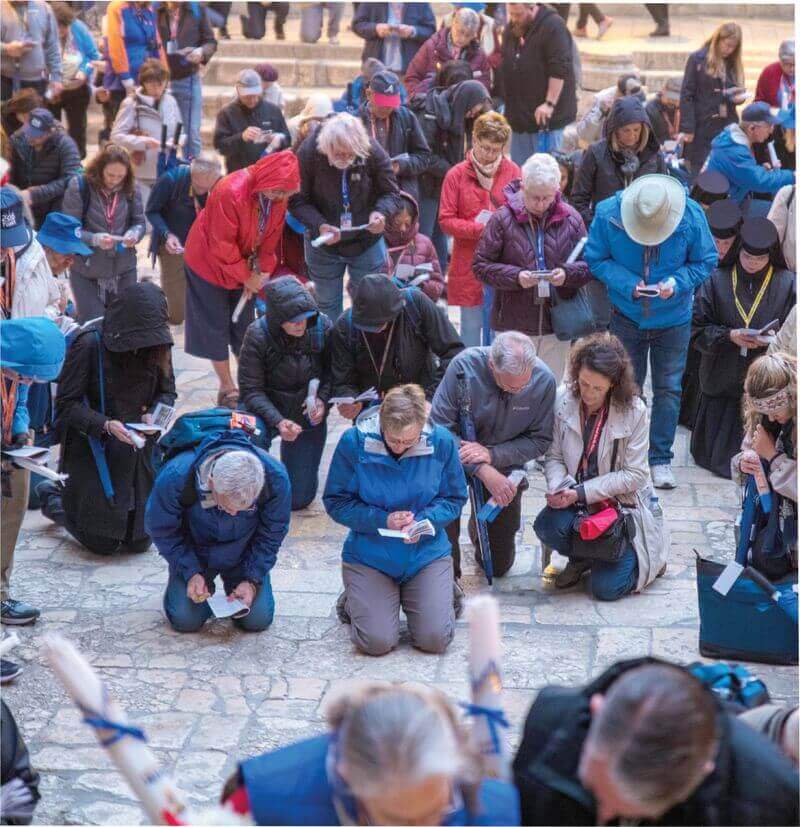 206 Tours Pilgrims
What is a 206 Tours Pilgrimage Like?
"To go on pilgrimage really means to step out of ourselves in order to encounter God where he has revealed himself" – Pope Benedict XVI
Join Us
Join over 400,000 faithful Pilgrims and get exclusive travel tips, giveaways and more!
POPULAR POSTS