The
Way.

The

Truth.

The

Life.

Jesus said to him, "I am the way, and the truth, and the life. No one comes to the Father except through me."

Catholic Pilgrimages & Spiritual Journeys to the World's Holiest Sites with 206 Tours.

Prodigal Pilgrim: New Book about Medjugorje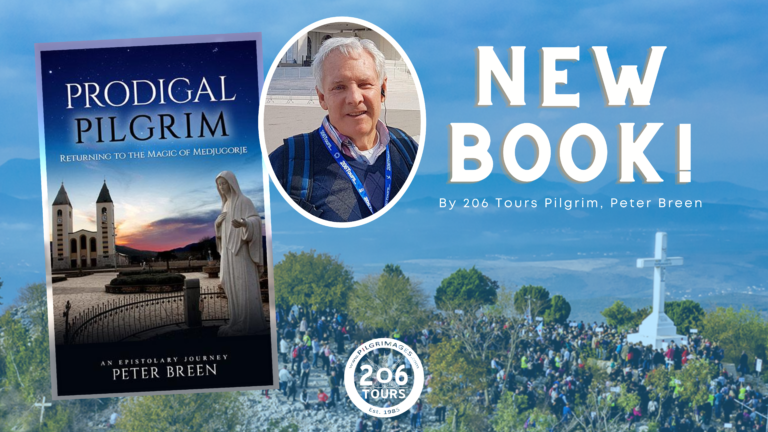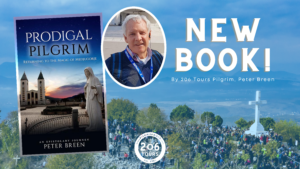 206 Tours Pilgrim, Peter Breen, is the Australian best-selling author of The Book of Letters, and now, he is out with a brand new book about Medjugorje. Prodigal Pilgrim: Returning to the Magic of Medjugorje is, in part, a reflection on his 2019 Pilgrimage to Garabandal, Covadonga, Santiago de Compostela, Fatima, Lourdes & Medjugorje with 206 Tours. During this pilgrimage to Marian Apparition sites, Breen began to compose a letter to Pope Francis encouraging him to approve and formally recognize the Apparitions of Our Lady of Medjugorje.
"We are so blessed to have Peter as a Pilgrim and a friend. His passion, drive, and fire for Our Lady are so desperately needed – he has become a champion for her message and for Medjugorje", says President & Founder of 206 Tours, Milanka Lachman. Lachman created the company 35 years ago after a personal pilgrimage to Medjugorje changed her life, and inspired her to help more people experience Medjugorje.
Here, Peter tells us a bit more about the inspiration behind his latest book:
"I first visited Medjugorje in 1990 where I met Wayne Weible for the first time. Wayne inspired me to do something to promote Medjugorje, so I wrote a book about Fatima and Medjugorje, which my Australian publisher had no interest in. The book project was shelved. It's taken me 30 years to return to the magic of Medjugorje with another book. Now seemed like the right time. Next year marks 40 years since Our Lady first appeared at Medjugorje, and the number 40 has always been synonymous with a period of testing and affliction in Judeo-Christian history.

The Israelites wandered in the desert for 40 years after leaving Egypt before they reached the Promised Land. Moses spent 40 days on Mt Sinai before God gave him the Ten Commandments. In the Book of Judges, the people of Israel were captured by the Philistines for 40 years. Noah's flood ended after 40 days. Jesus' temptation in the desert lasted for 40 days and he ascended into heaven 40 days after the Resurrection. In the Church, the celebration of Easter begins with Ash Wednesday, followed by 40 days of fasting.

Apart from three of the six Medjugorje visionaries, nobody knows if anything will happen at Medjugorje 40 years after the first apparition. Reading the signs of the times, it certainly looks like we've entered a period of testing and affliction. Beyond that observation, however, anything else from me is pure speculation. All six Medjugorje visionaries are young enough to live another 40 years if it pleases God to delay the revelation of the secrets. But thinking about the 40-year Medjugorje milestone did remind me to have another look at that book about the magic."
See details on how to purchase Prodigal Pilgrim here:
For details on Pilgrimage to all the Marian Shrine Peter Breen visited, see Tour 68.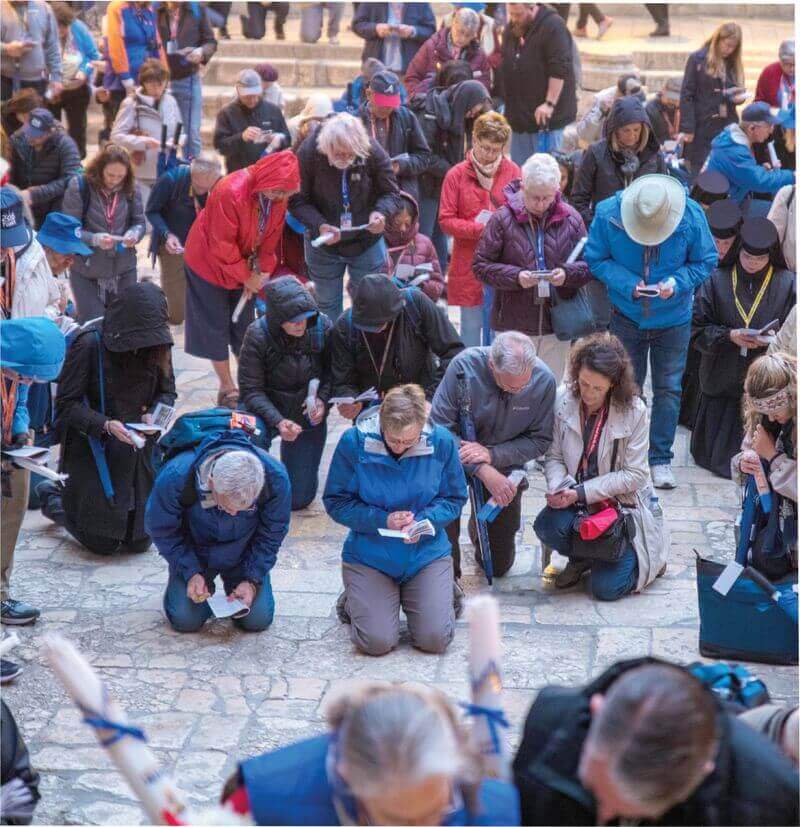 206 Tours Pilgrims
What is a 206 Tours Pilgrimage Like?
"To go on pilgrimage really means to step out of ourselves in order to encounter God where he has revealed himself" – Pope Benedict XVI
Join Us
Join over 400,000 faithful Pilgrims and get exclusive travel tips, giveaways and more!
POPULAR POSTS