The
Way.

The

Truth.

The

Life.

Jesus said to him, "I am the way, and the truth, and the life. No one comes to the Father except through me."

Catholic Pilgrimages & Spiritual Journeys to the World's Holiest Sites with 206 Tours.

¡Peregrinajes en Español! 2022 & 2023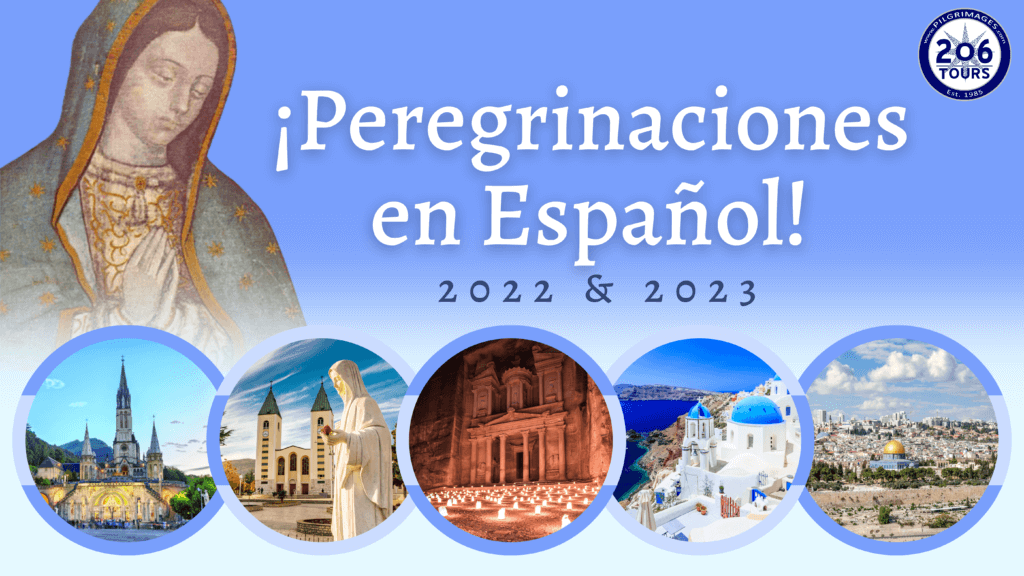 206 Tours is excited to share several exciting upcoming pilgrimages that will be conducted in Spanish in 2022 and 2023. Click the links below for more information. Find all our Spanish Language offerings on www.206viajes.com
206 Tours está emocionado de compartir varias e increíbles peregrinaciones próximas conducido en español en 2022 y 2023. Clic en el enlace a continuación para obtener más información. Encuentre todos nuestros ofertas en español en www.206viajes.com
Acompane La Familia San Mateo en una peregrinacion a Lourdes, Espana y Fatima
Febrero 7 – 16, 2022
www.pilgrimages.com/familiasanmateo/marian
Medjugorje Pilgrimage
Spiritual Leader: Fr. Enrique Salvo
March 10 – 18, 2022
*Early Bird Special: $100 OFF* – Register by December 1, 2021
www.pilgrimages.com/frsalvo
Egipto & Jordania Peregrinaje
Director Espiritual: Pd. Manuel Villalobos
Junio 6 – 17, 2022
www.pilgrimages.com/frvillalobos
Grecia Peregrinacion Tras Los pasos de San Pablo
Director Espiritual: Fr. Eloy Jimenez
Junio 14 – 24, 2022
www.pilgrimages.com/frjimenez
La Familia San Mateo – La Tierra Santa Peregrinacion
Febrero 12-21, 2023
*Con un Post Tour Opcional a Roma – Febrero 21-24, 2023
www.pilgrimages.com/familiasanmateo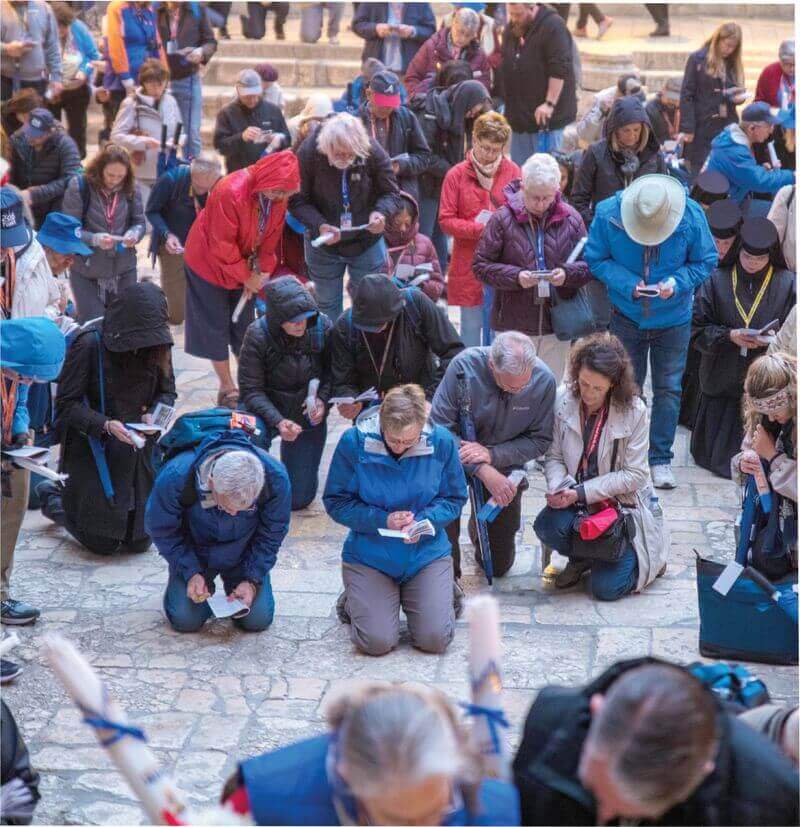 206 Tours Pilgrims
What is a 206 Tours Pilgrimage Like?
"To go on pilgrimage really means to step out of ourselves in order to encounter God where he has revealed himself" – Pope Benedict XVI
Join Us
Join over 400,000 faithful Pilgrims and get exclusive travel tips, giveaways and more!
POPULAR POSTS