The
Way.

The

Truth.

The

Life.

Jesus said to him, "I am the way, and the truth, and the life. No one comes to the Father except through me."

Catholic Pilgrimages & Spiritual Journeys to the World's Holiest Sites with 206 Tours.

Novena: Medjugorje
Join us for a special Novena leading up to the 40th Anniversary of the first apparitions of Our Lady of Medjugorje Queen of Peace! Beginning June 15th, we will join together in prayer.
For the full PDF Novena Booklet, click here:
Click below for each prayer: 
1. Prayer to the Queen of Peace
2. Veni Creator Spiritus – Come Holy Spirit
3. The Litany of the Blessed Virgin
4. The Medjugorje Hymn – To the Mother and Queen of Peace
To learn more about Medjugorje, check out these blog posts!
2020 Video Novena
In 2020, in the middle of the pandemic, our 206 Tours guides in Medjugorje along with Digital Foto Video Studio ĐANI created this beautiful and free Virtual Pilgrimage and Novena in Medjugorje. Since then, over 72,000 people have viewed the collection of 11 videos – the first is shown below. As we approach the 40th Anniversary of Our Lady's first apparitions to the six visionaries in Medjugorje, please join me in praying this beautiful Novena. Read more here:
2020 Video Novena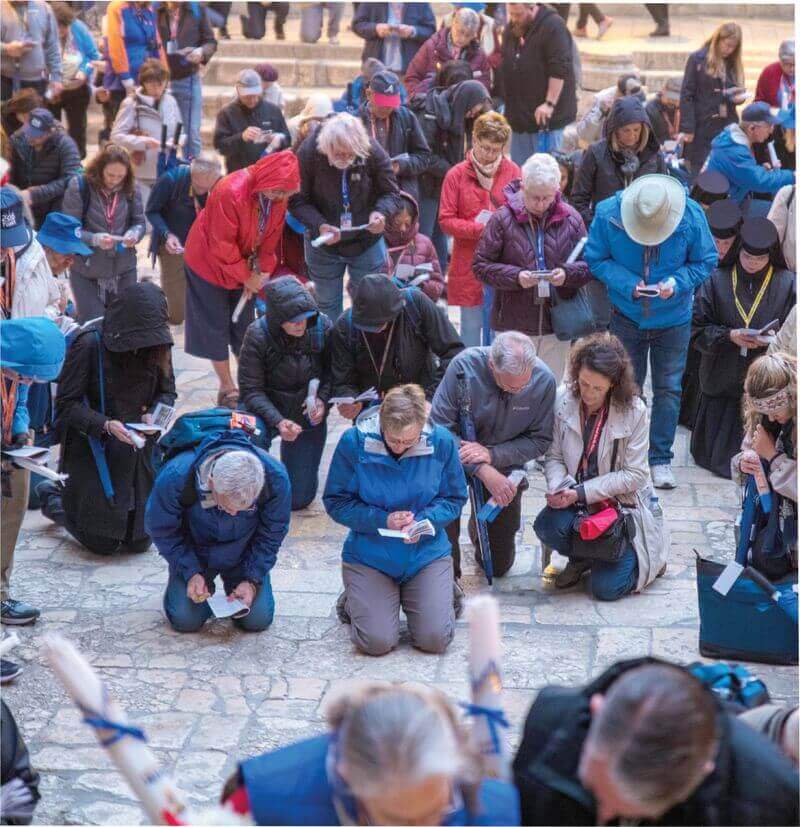 206 Tours Pilgrims
What is a 206 Tours Pilgrimage Like?
"To go on pilgrimage really means to step out of ourselves in order to encounter God where he has revealed himself" – Pope Benedict XVI
Join Us
Join over 400,000 faithful Pilgrims and get exclusive travel tips, giveaways and more!
POPULAR POSTS