The
Way.

The

Truth.

The

Life.

Jesus said to him, "I am the way, and the truth, and the life. No one comes to the Father except through me."

Catholic Pilgrimages & Spiritual Journeys to the World's Holiest Sites with 206 Tours.

The Jerusalem Cross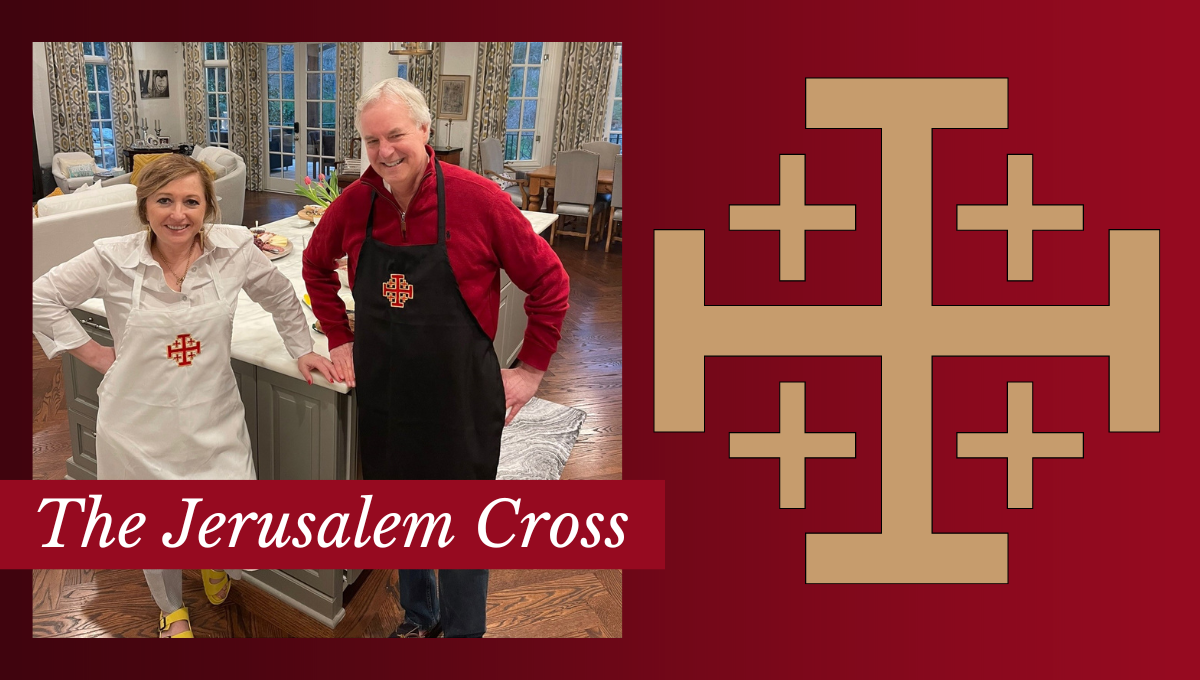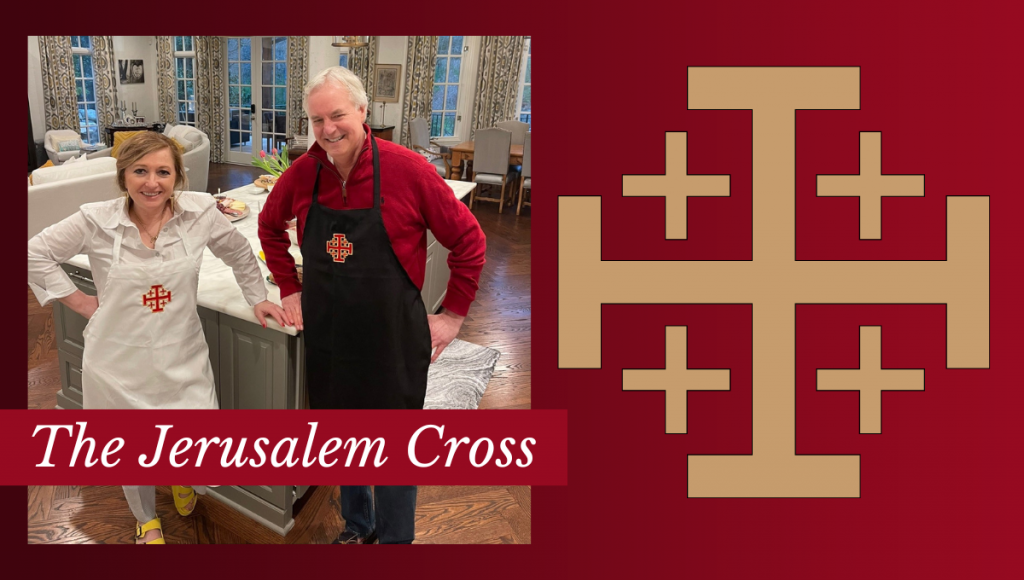 This Christmas, 206 Tours sent our Priests & partners aprons embroidered with the Jerusalem Cross as a special gift. The Cross holds special significance to the Holy Land – it's elaborate design is similar to the Greek Cross, Celtic Cross, Latin Cross, etc. The design is made up of five crosses; 1 large cross, and four smaller crosses placed symmetrically within the corners of the large cross, like shown below. The large cross symbolizes Jesus Christ. The meaning of the four small crosses has been debated throughout history. Some believe they represent the four Gospels of Matthew, Mark, Luke & John. Others say they represent the four corners of Earth, to which Jesus instructed His disciples to spread and proclaim His word. Another explanation says the crosses match the wounds sustained by Jesus during His passion – the four small crosses being the nails in His hands and feet, and the large cross His pierced heart.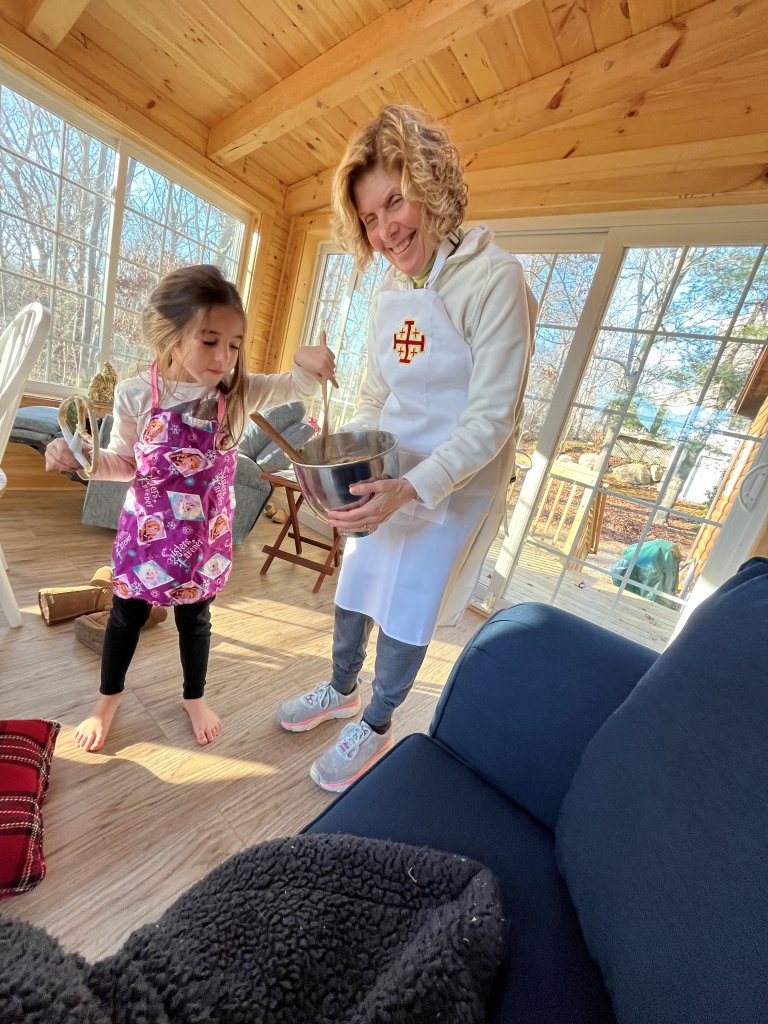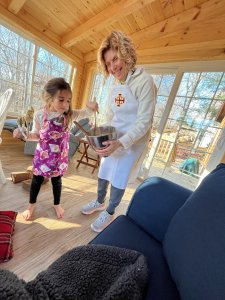 Those devoted to Jerusalem or the Holy Land may wear the Jerusalem Cross as a sign of their love and faith. It's also largely worn by those individuals, organizations, and workers whose mission it is to preserve Christianity in Jerusalem. To this day, the cross remains a symbol of Jerusalem for Christians and became the emblem of the esteemed Equestrian Order of the Holy Sepulchre of Jerusalem, to which Milanka and Charles are members holding the title of the "Grand Cross"
Pilgrims who visit the Holy Land will likely see the Cross all over the city of Jerusalem.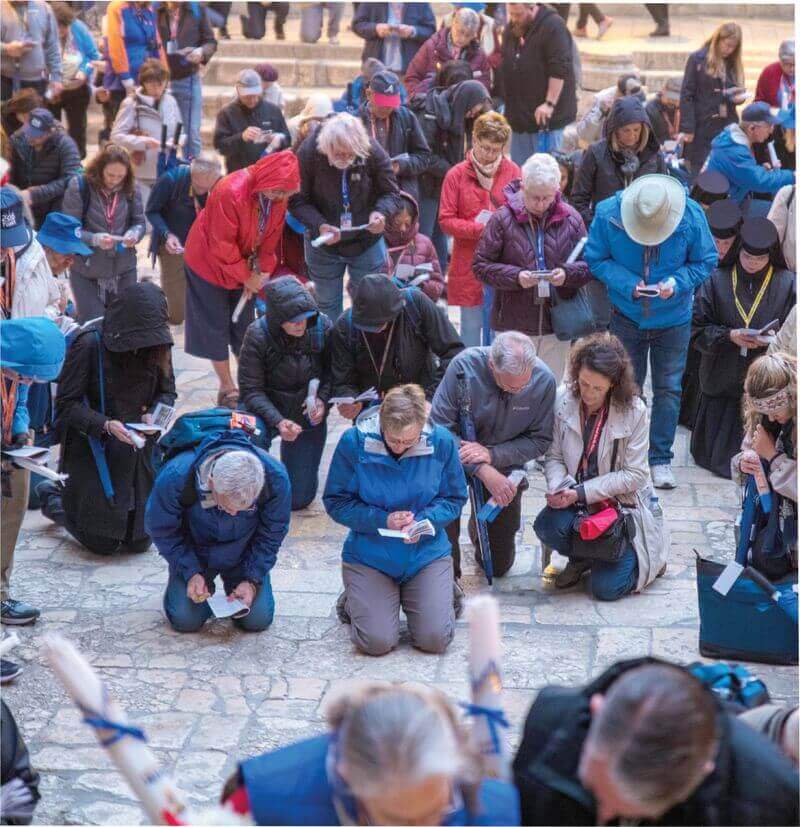 206 Tours Pilgrims
What is a 206 Tours Pilgrimage Like?
"To go on pilgrimage really means to step out of ourselves in order to encounter God where he has revealed himself" – Pope Benedict XVI
Join Us
Join over 400,000 faithful Pilgrims and get exclusive travel tips, giveaways and more!
POPULAR POSTS