The
Way.

The

Truth.

The

Life.

Jesus said to him, "I am the way, and the truth, and the life. No one comes to the Father except through me."

Catholic Pilgrimages & Spiritual Journeys to the World's Holiest Sites with 206 Tours.

Holy Land Pilgrimage Memories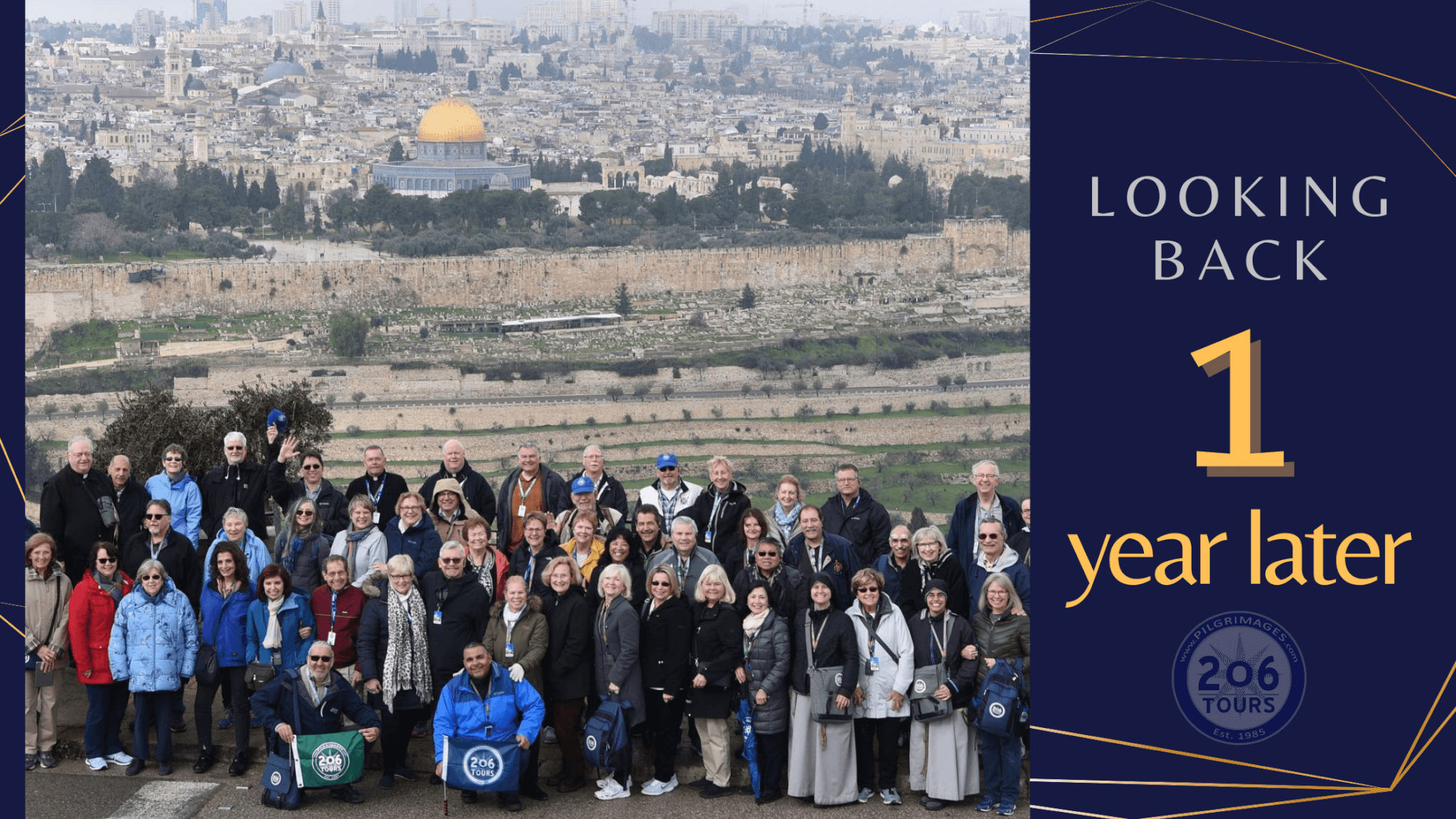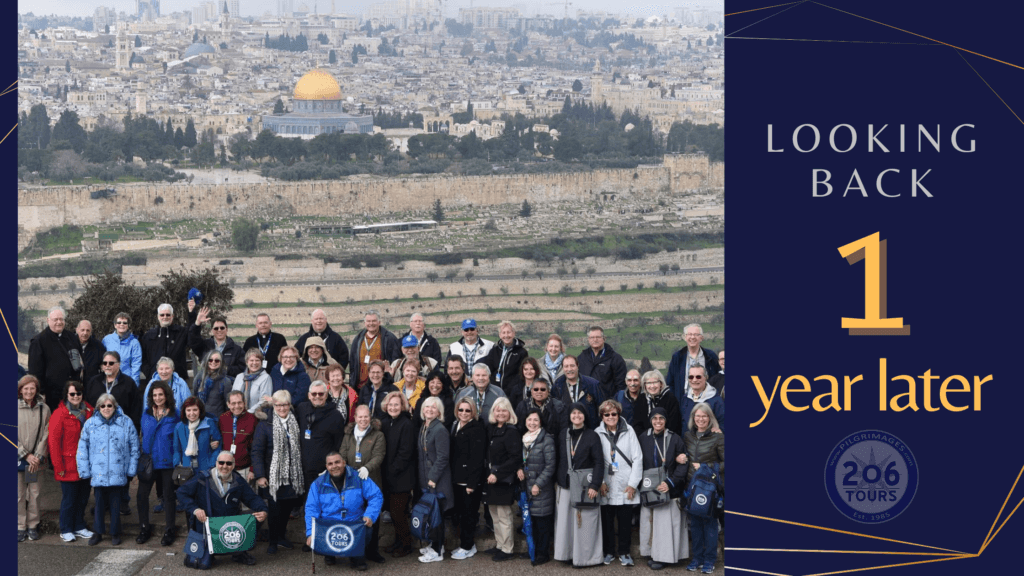 One year ago, we had a fantastic group of Pilgrims from the Diocese of Camden on Pilgrimage to the Holy Land, Assisi, and Rome with Bishop Dennis Sullivan, Robert Hughes, V.G., and Fr. Gormley. After almost a full year of no pilgrimages due to the pandemic, we're excited to take a look back at some of the fantastic memories this group made while walking in the footsteps of Jesus.
The Catholic Star Herald featured an article, called "For Us, Jesus Came Brilliantly to Life" written by Pilgrim, Donna Ottaviano-Britt. Here are a few of our favorite quotes:
"I cannot testify on behalf of each pilgrim in our group but I dare suggest that each one of us on the pilgrimage encountered the Lord as we prayed at the sacred sanctuaries in Israel which are associated with Him," – Bishop Dennis Sullivan
"I thought, going into this pilgrimage, that this trip to the Holy Land would be a one-time experience. I did not think I would ever consider another pilgrimage. But, that is changed now, too. I was open to what Jesus would gift me on this trip. The blessings are abundant." – Pilgrim, Donna Ottaviano-Britt
"Her dormition was a very different way to think about Mary. I had always assumed she was awake, alive. It feels more holy to me she was assumed this way — sleeping," – Pilgrim, Joseph Biegalski, said after visiting the Benedictine Church of the Dormition — a church built on the place tradition tells us Mary "fell asleep" and then was assumed into heaven.
Videos
The Discipleship & Leadership Office, Diocese of Camden created a Facebook video playlist called
2020 Holy Land, Assisi and Rome pilgrimage travelogues, featuring many videos and interviews documenting their Pilgrimage. All can be seen here.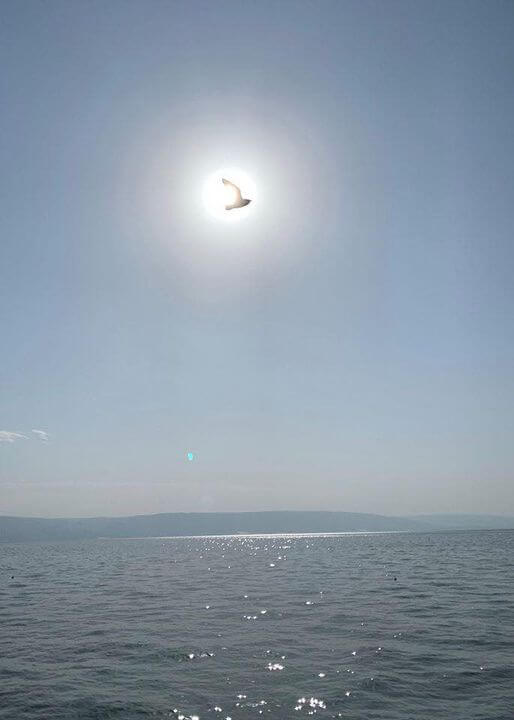 This incredible moment was captured by pilgrim Mariann Gilbride. 206 Tours President and Founder, Milanka Lachman, said the photograph shows "Holy Spirit Hovers Over the Sun on the Sea of Galilee".
Thank you, Pilgrims of Camden, for these incredible memories. In 2022, Fr. Hughes will return, all details on how to join him, can be found here: www.pilgrimages.com/frhughes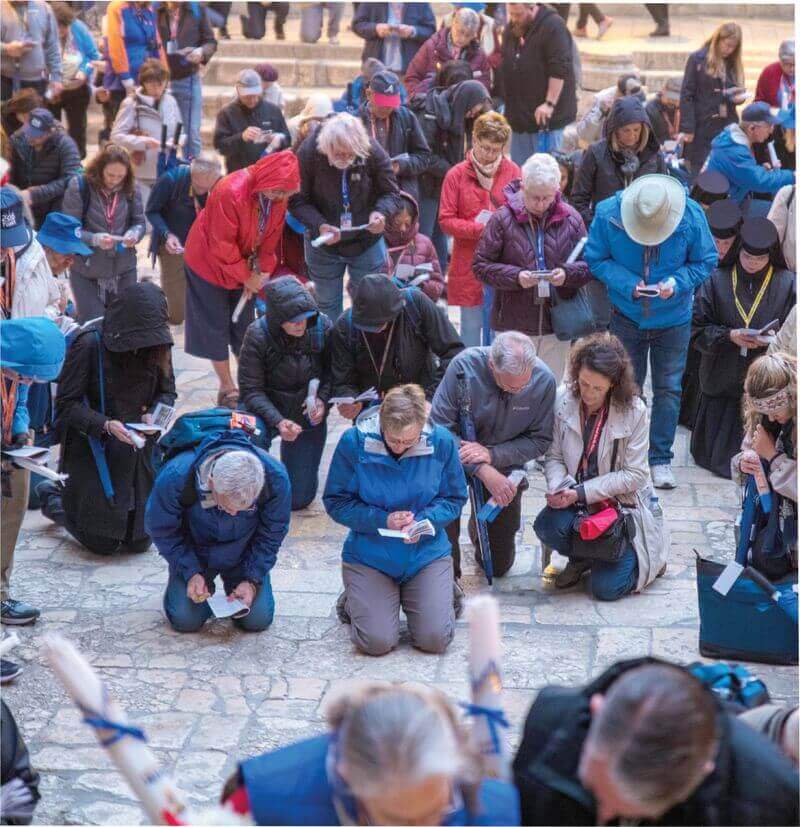 206 Tours Pilgrims
What is a 206 Tours Pilgrimage Like?
"To go on pilgrimage really means to step out of ourselves in order to encounter God where he has revealed himself" – Pope Benedict XVI
Join Us
Join over 400,000 faithful Pilgrims and get exclusive travel tips, giveaways and more!
POPULAR POSTS