The
Way.

The

Truth.

The

Life.

Jesus said to him, "I am the way, and the truth, and the life. No one comes to the Father except through me."

Catholic Pilgrimages & Spiritual Journeys to the World's Holiest Sites with 206 Tours.

Virtual Pilgrimage to Medjugorje for FREE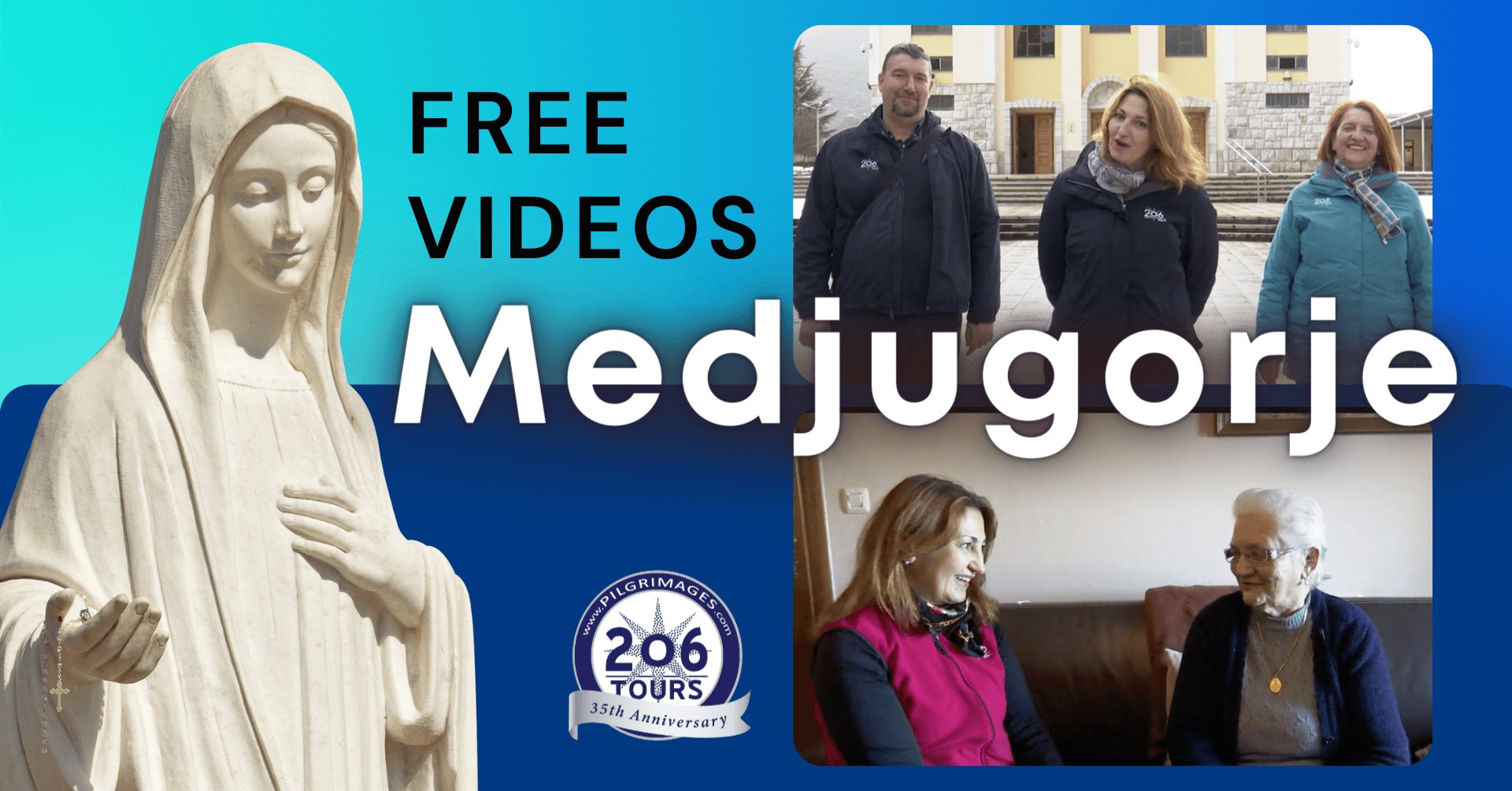 In honor of the 40th Anniversary of the first apparitions of Our Lady of Medjugorje Queen of Peace, we are happy to share the two exclusive videos below! The two videos, "Virtual Pilgrimage to Medjugorje" and "Untold Stories of Medjugorje" were filmed specifically for 206 Tours pilgrims at the beginning of 2021 after the pandemic forced a halt in travel and pilgrimages. Previously, these videos were only available for purchase to rent On-Demand, but for a limited time only, we have made them available to be viewed on Facebook for free! We hope all can enjoy and celebrate Our Lady of Medjugorje this week! Watch soon as the free videos will expire on Saturday, June 26th. 
Video 1: Virtual Pilgrimage to Medjugorje
On this virtual pilgrimage, you will learn the history of this sacred place especially with regard to Our Lady's 1981 Apparitions. Follow our guides Slavenka, Ivan, and Slavica to local churches and places of prayer. "Climb" Apparition Hill with the trio, and make the trek up Cross Mountain with Slavenka. Visit and pray at the Blue Cross with Slavica. Join Slavenka for a reflective moment at the statue of the Risen Christ, and so much more!
Watch for Free on Facebook here: Virtual Pilgrimage to Medjugorje
Run-time: 1 hour 51 minutes 
---
Video 2: Untold Stories of Medjugorje
A perfect supplement to the Virtual Pilgrimage, this video contains exclusive interviews with several locals in Medjugorje. Our very own Slavenka asks the questions you want to know. Hear the experiences of members of the village who watched as the visionaries witnessed our Lady's Apparitions. These exclusive interviews cannot be found anywhere else!
Interviewees: Sister Marina Ivankovic, a Franciscan Nun; locals Marinko Ivankovic and Draga Vidovic; Mother of Visionary, Vicka, Zlata Ivankovic; and parents of a child who was miraculously healed.
Watch for Free on Facebook here: Untold Stories of Medjugorje 
Run-time: 50 minutes
---
To learn more about Medjugorje, check out these blog posts!
Join us in Prayer! For a free downloadable PDF Novena Booklet, click here: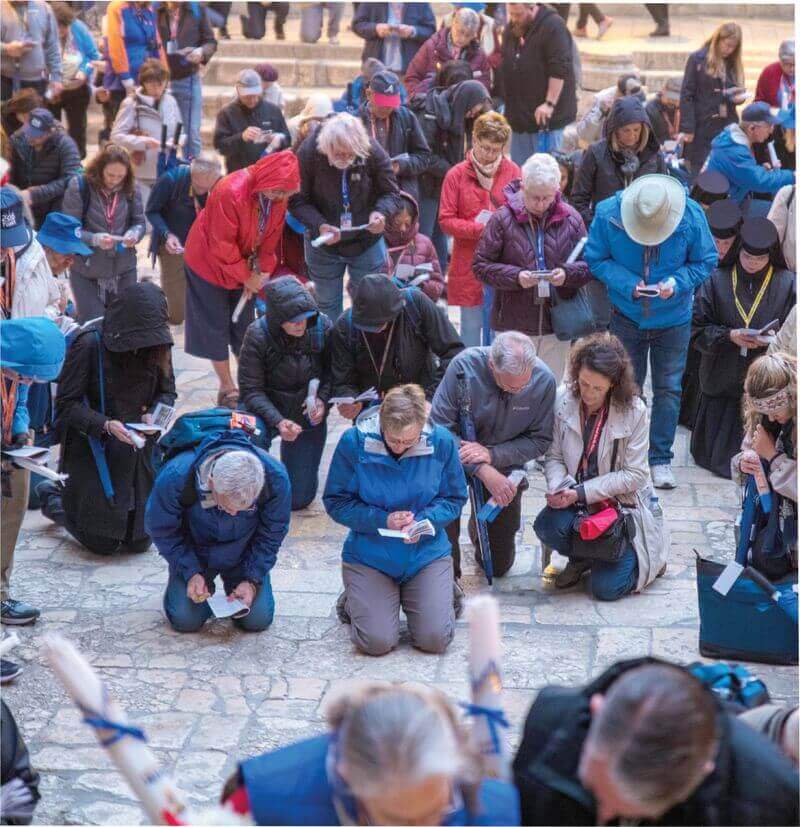 206 Tours Pilgrims
What is a 206 Tours Pilgrimage Like?
"To go on pilgrimage really means to step out of ourselves in order to encounter God where he has revealed himself" – Pope Benedict XVI
Join Us
Join over 400,000 faithful Pilgrims and get exclusive travel tips, giveaways and more!
POPULAR POSTS