The
Way.

The

Truth.

The

Life.

Jesus said to him, "I am the way, and the truth, and the life. No one comes to the Father except through me."

Catholic Pilgrimages & Spiritual Journeys to the World's Holiest Sites with 206 Tours.

February Saint Days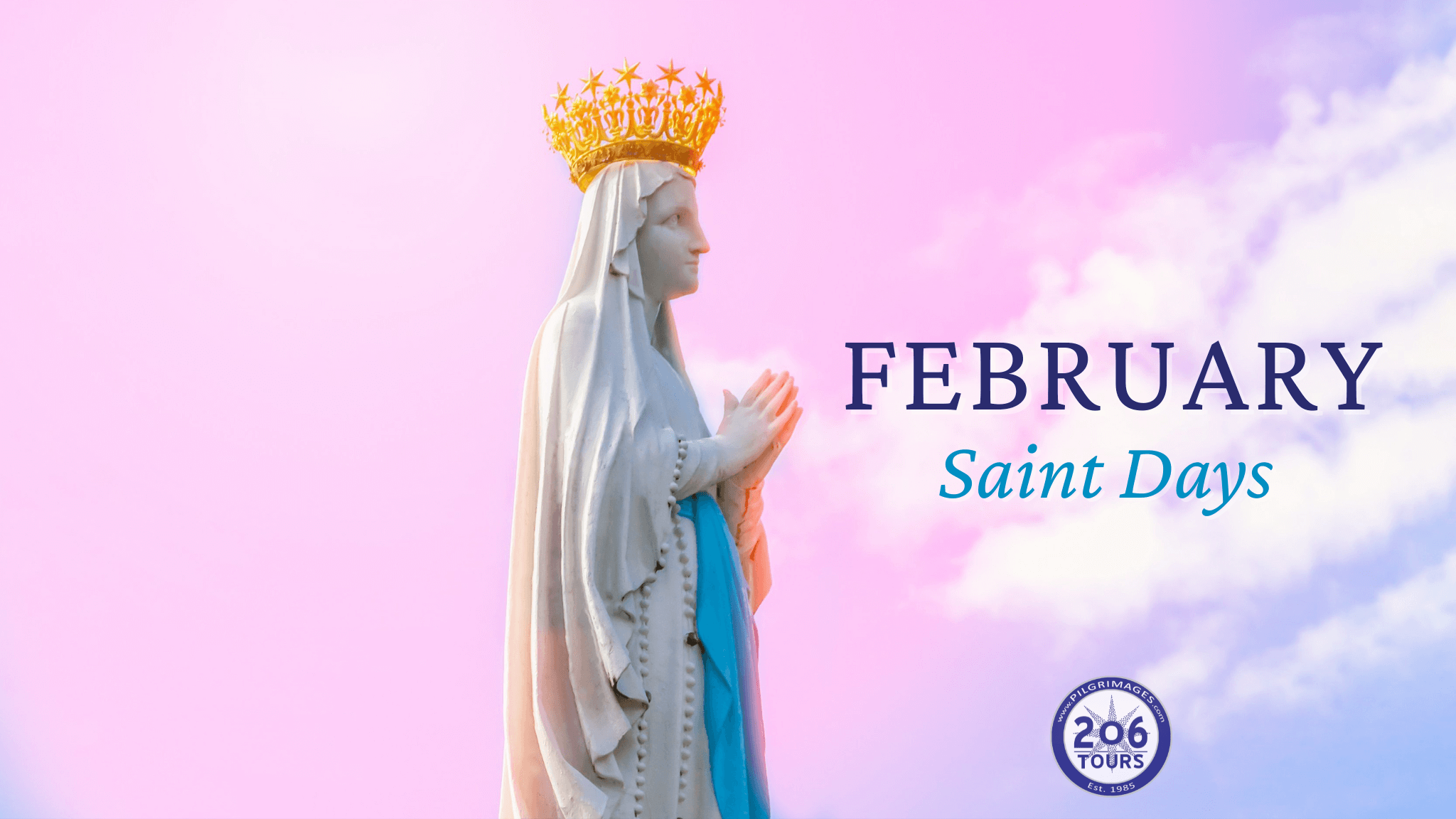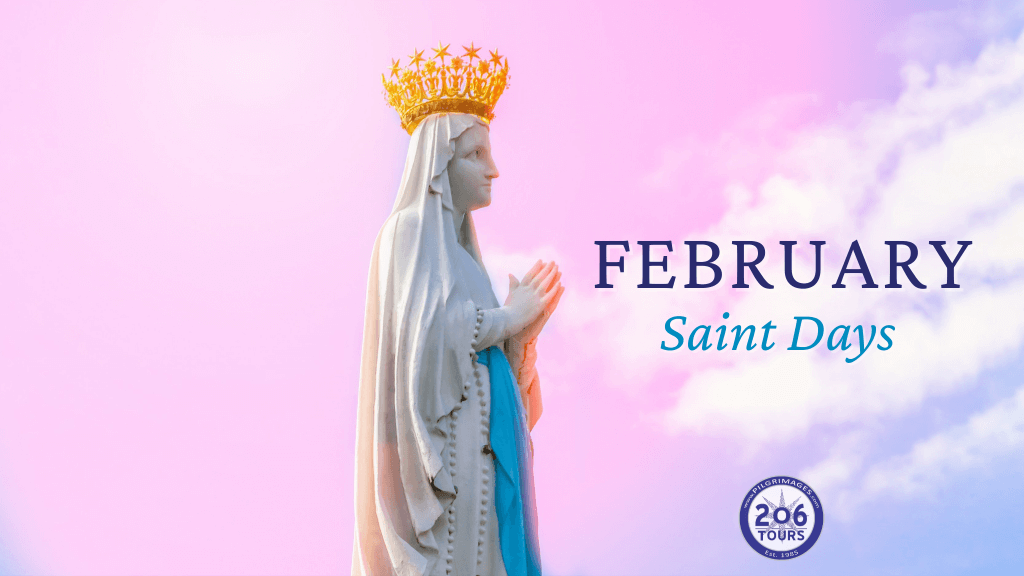 As we begin the second month of the year, let us look at some interesting facts about a few Saints we celebrate in February.
St. Brigid of Ireland – February 1
Saint Brigid of Ireland is one of the county's Patron Saints. Born in 451, St. Brigid lived to be 72 years old and is credited with being an early Irish Christian Nun who founded several Monasteries and many Churches, most famously in Kildare. A friend of fellow Irish Patron Saint, Saint Patrick, St. Brigid organized a community of women in Religious life in Ireland, as well as founded an Art School responsible for creating the Book of Kildare.
Visit Ireland: www.206tours.com/tour202
Our Lady of Lourdes – February 11
On this Feast day, we honor the Marian apparitions that occurred in 1858 in Lourdes, France. The first apparition appeared to St. Bernadette when she was just 14 years old, on February 11th. The Blessed Virgin Mary spoke to her in the cave of Massabielle and reappeared to her seventeen (17) more times before the revelation of Our Lady of the Immaculate Conception occurred.
Visit the breathtaking Shrine of Our Lady of Lourdes: www.206tours.com/tour2
View videos of a 206 Tours Pilgrimage to Lourdes, here: 
A Day in the Life of a Pilgrim
Saint Valentine – February 14
Saint Valentine of Rome is commemorated each year on February 14th, secularly known as Valentine's Day, and is associated with courtship and love. Very little is known about the life of this 3rd century Saint, and in 1969 the Catholic Church removed his name from the General Roman Calendar – yet it remains on the Roman Catholic Church's official list of Saints. Saint Valentine's Church in Rome was built in 1960 for use in the Olympic village and is still a popular parish today.
Visit Rome: www.206tours.com/tour97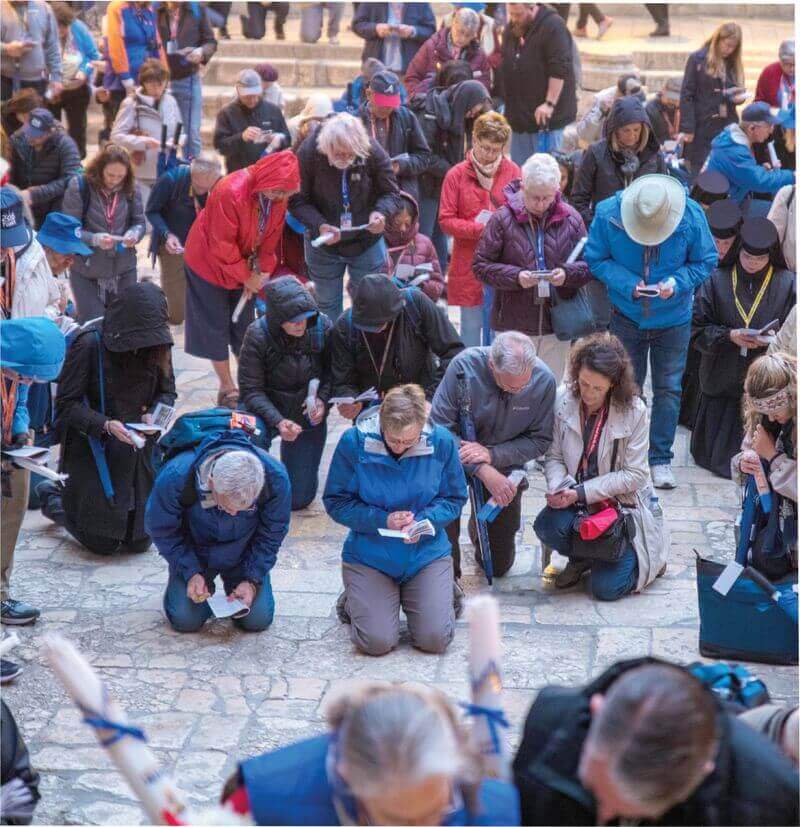 206 Tours Pilgrims
What is a 206 Tours Pilgrimage Like?
"To go on pilgrimage really means to step out of ourselves in order to encounter God where he has revealed himself" – Pope Benedict XVI
Join Us
Join over 400,000 faithful Pilgrims and get exclusive travel tips, giveaways and more!
POPULAR POSTS