The
Way.

The

Truth.

The

Life.

Jesus said to him, "I am the way, and the truth, and the life. No one comes to the Father except through me."

Catholic Pilgrimages & Spiritual Journeys to the World's Holiest Sites with 206 Tours.

New Film Tells Story of Fatima Seers
On August 28, 2020, a new film, Fatima, will hit select theatres as well as be available for viewing On Demand. The film follows the story of how the three shepherd children St. Francisco, St. Jacinta, and Bl. Lucia famously witnessed Apparitions of Our Lady in Fatima, Portugal in 1917.
In the midst of World War I, Our Lady of Fatima, or Our Lady of the Rosary, first came to the children on May 13, 1917, and appeared a total of six times, with the final vision occurring in October.  The trailer shows the children's reactions to Our Lady, their innocence and strong faith, and their struggle to convince their community of Our Lady's real presence and message of peace.
Several big stars appear throughout the trailer, including Harvey Keitel (Reservoir Dogs), Goran Visnjic (ER), and Lucia Moniz (Love Actually). The film also features a new original song "Gratia Plena" by Andrea Bocelli.  Listen here:
A Pilgrimage to Fatima is nothing short of life-changing. An estimated 4 million people visit the Shrine each year, and for 35 years, we have been sending our Pilgrims to this special place. Learn more about Fatima, or discover how you can make a Pilgrimage to this Holy site.
Tour 37: Pilgrimage to Fatima, Spain & Lourdes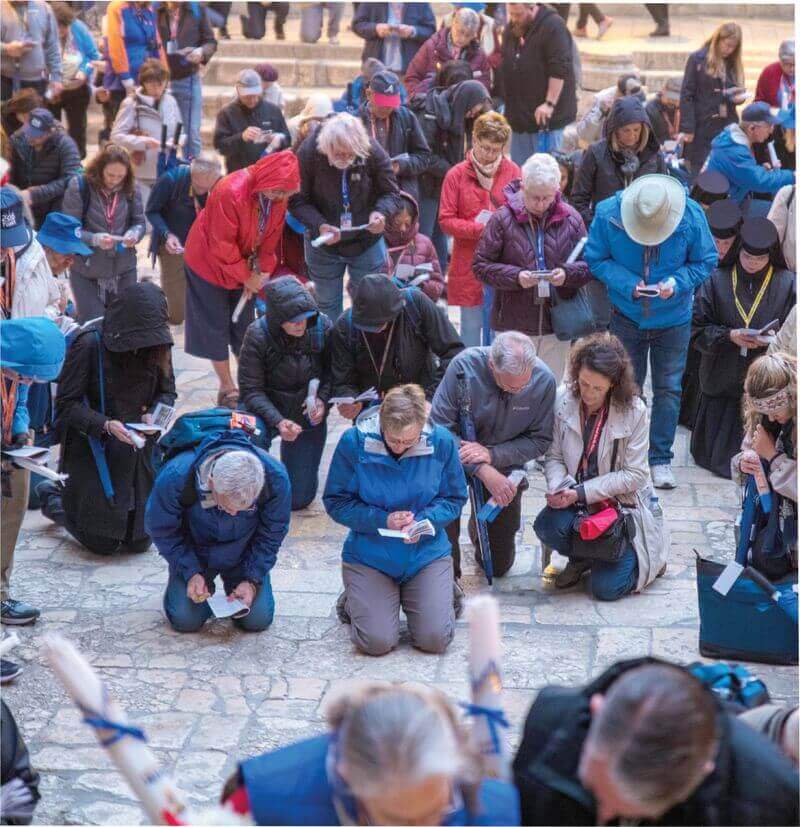 206 Tours Pilgrims
What is a 206 Tours Pilgrimage Like?
"To go on pilgrimage really means to step out of ourselves in order to encounter God where he has revealed himself" – Pope Benedict XVI
Join Us
Join over 400,000 faithful Pilgrims and get exclusive travel tips, giveaways and more!
POPULAR POSTS