The
Way.

The

Truth.

The

Life.

Jesus said to him, "I am the way, and the truth, and the life. No one comes to the Father except through me."

Catholic Pilgrimages & Spiritual Journeys to the World's Holiest Sites with 206 Tours.

Discover The Sainte Coiffe
The Cathedral of Saint-Etienne or Cahors Cathedral in France is an eleventh-century Roman Catholic Cathedral that holds a remarkable relic of Christ's Passion, the Sainte Coiffe. This relic is a headdress or cloth that was used during the burial of Jesus. The Sainte Coiffe is also commonly referred to as the Holy Coif, the Holy Cap, or the Holy Headdress. This relic is rarely shown to the public however in 2019 Pilgrims will have the special honor of seeing the relic in person.
The Cathedral, built by Bishop Gerard de Cardaillac, was consecrated in 1119 by Pope Calixto II. 2019 will mark the Cathedral's 900th. Starting on April 14, 2019, the Cathedral will exhibit the relic of the Sainte Coiffe prominently at the doorway of the Cathedral so that Pilgrims will be able to view it immediately upon entering. The details of the exhibit are still being finalized however the Cathedral will be open each day from 9:00 am to 7:00 pm and the exhibit will run through December 8, 2019.
The Sainte Coiffe was given to Charlemagne who then gave it to the Bishop of Cahors in the year 803 –the Cathedral was later built over a small seventh-century Church built by St. Didier of Cahors. The Sainte Coiffe shows blood stains that match the stains that appear on the Shroud of Turin.
The "Holy Coif" is made of eight layers of gauze that were used around Jesus's head and chin to secure His lower jaw in place.  Hebrew tradition states that blood is holy and that all blood should be collected and buried along with the deceased. The Holy Coif, along with the sudarium of Oviedo (two face cloths), the veil of Manoppello (image of Jesus' face on a cloth), and the napkins of Kornelimuenster (a large burial cloth and an ornate burial cloth) were all linens used in the burial process, preparing Jesus's body for burial before wrapping His entire body in Shroud of Turin. *Source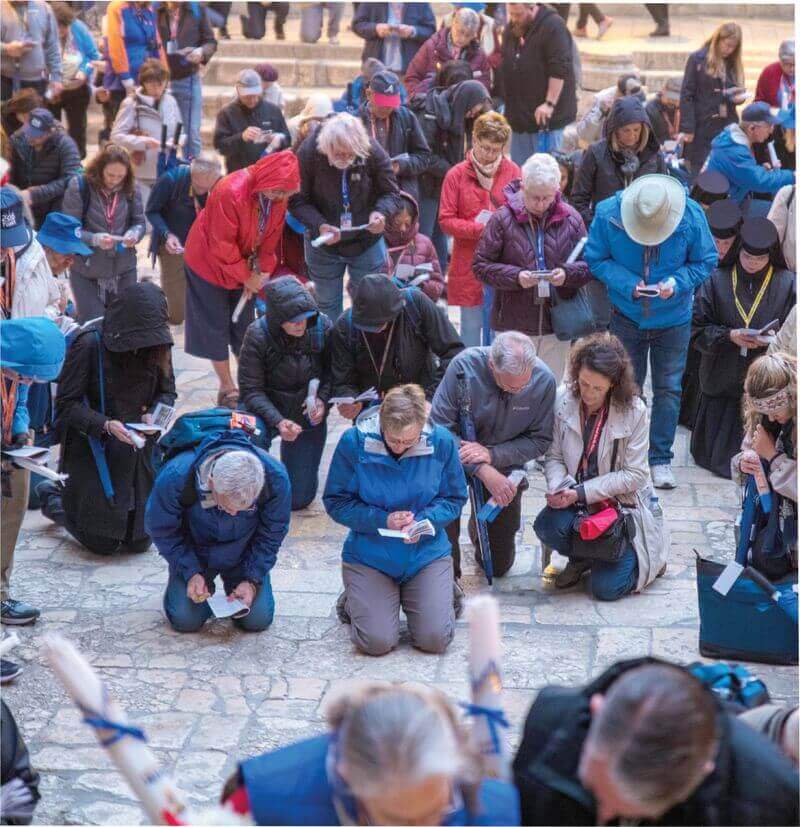 206 Tours Pilgrims
What is a 206 Tours Pilgrimage Like?
"To go on pilgrimage really means to step out of ourselves in order to encounter God where he has revealed himself" – Pope Benedict XVI
Join Us
Join over 400,000 faithful Pilgrims and get exclusive travel tips, giveaways and more!
POPULAR POSTS