The
Way.

The

Truth.

The

Life.

Jesus said to him, "I am the way, and the truth, and the life. No one comes to the Father except through me."

Catholic Pilgrimages & Spiritual Journeys to the World's Holiest Sites with 206 Tours.

Camel Rides in The Holy Land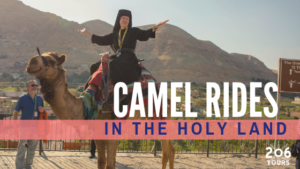 A Pilgrimage to the Holy Land is a very meaningful and solemn experience for Catholics. They witness the scriptures come to life while visiting the very places where Jesus lived, and died. While the Holy Land is saturated with important and remarkable Holy sites, it is also rich with Israeli and Palestinian culture! To compliment your pilgrimage experience, you will have opportunities to bear witness to these cultures during your time there.
One extraordinary activity to consider is a Camel Ride! Set against the majestic backdrop of the Mt. of Temptation, located about five (5) kilometers west of the city of Jericho. This frequently visited site in the Holy Land, is where Jesus was tempted by the devil during his 40-Day fast.
Camels are typically about six (6) feet tall at the shoulder, and about seven (7) feet tall at the hump. Camels can weigh up to two (2) tons, and can live for forty (40) to fifty (50) years.  It is estimated that humans in that region of the world may have domesticated camels as early as 3,000 BC. Since that time, camels have been an important means of desert travel. Camels are also suitable for riders of all ages!
During your 206 Tours Pilgrimages to the Holy Land, all pilgrims are offered the opportunity for a short camel ride at the base of the Mount of Temptation. Over the years, we have had thousands of adventurous Pilgrims try it out – men, women, old, young, Nuns & even Priests have tried their hand at Camel riding. See some of our favorite moments below:
NEW Pilgrimage:
If you're interested in exploring camel riding further, you can even go on an exciting camel ride through the desert in Wadi Rum, Jordan. On our tour here, experience this other-worldly, vast and echoing, wind-swept, burnt orange landscape that is Jordan's largest desert, all while on camel back!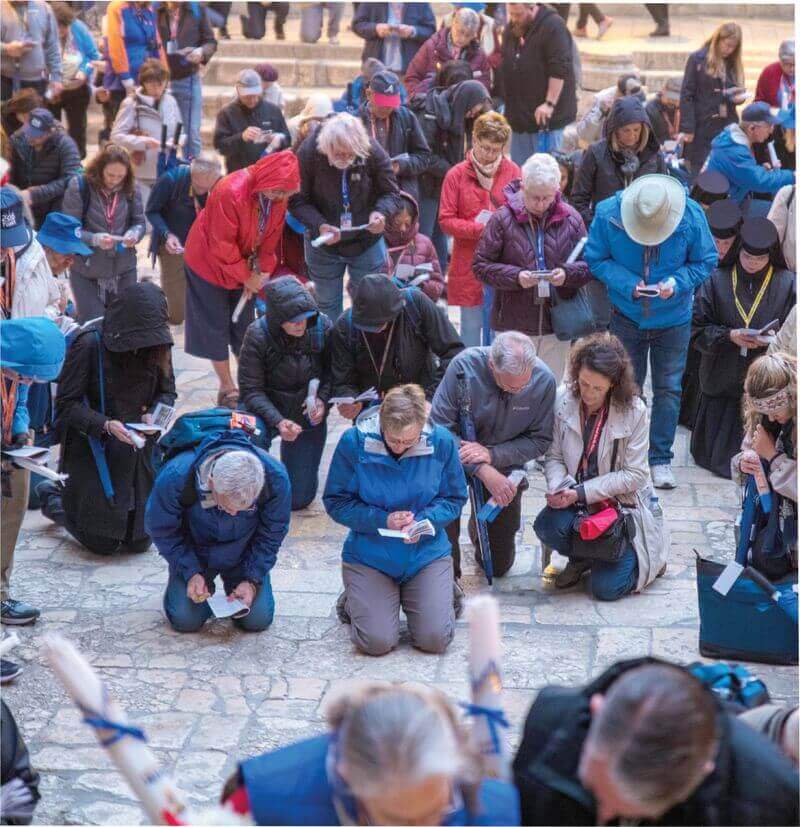 206 Tours Pilgrims
What is a 206 Tours Pilgrimage Like?
"To go on pilgrimage really means to step out of ourselves in order to encounter God where he has revealed himself" – Pope Benedict XVI
Join Us
Join over 400,000 faithful Pilgrims and get exclusive travel tips, giveaways and more!
POPULAR POSTS