The
Way.

The

Truth.

The

Life.

Jesus said to him, "I am the way, and the truth, and the life. No one comes to the Father except through me."

Catholic Pilgrimages & Spiritual Journeys to the World's Holiest Sites with 206 Tours.

5 Benefits of Traveling with 206 Tours Rather Than on Your Own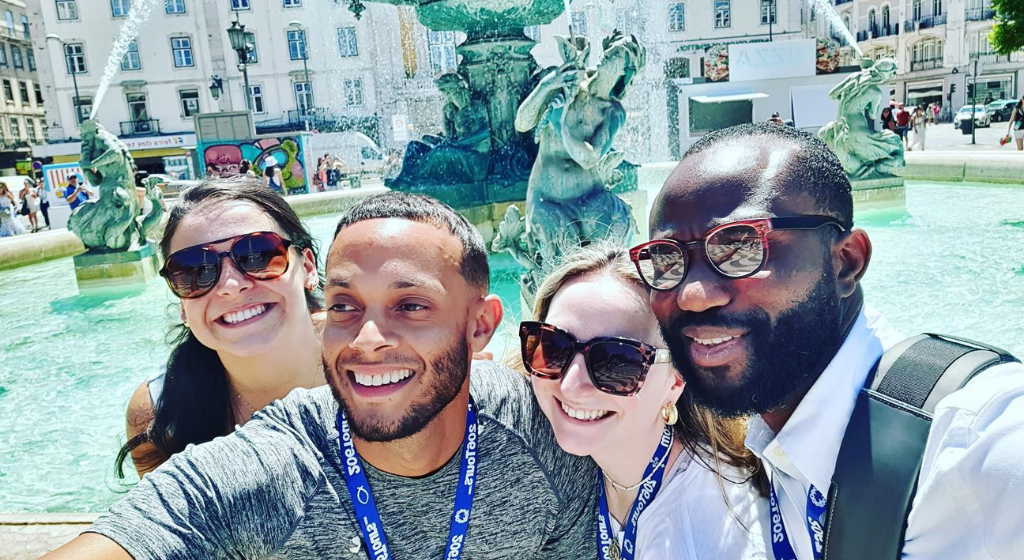 When considering a pilgrimage, one may ask what the benefits are of traveling with a dedicated pilgrimage company instead of planning the trip on their own. While we can think of many, here are 5 reasons why your pilgrimage experience will be greatly enriched by traveling with 206 Tours: 
1. Catholic Priest and Sacraments
The most special part of a 206 Tours pilgrimage is that we are always accompanied by a Catholic priest. This gives our pilgrims the opportunity to attend daily Mass as they journey through the most sacred locations in the world. The spiritual fatherhood of our priests allows for each pilgrimage to be one that is deeply reflective and prayerful so that you can return home stronger in your faith. 
2. Lifelong Friendships
The best things in life are those that we can share with others. Having been in the pilgrimage business for over 38 years, we are blessed to have the most wonderful pilgrims travel with us. When you join a 206 Tours pilgrimage, you become part of a community of thousands of other men and women who have forged lifelong friendships while traveling with us. Enrich your pilgrimage experience by traveling with a group of likeminded believers who love the Lord and one another. Your new best friend might just be waiting for you on your next 206 Tours pilgrimage! 
3. Professional Local Tour Guides
Since our founding in 1985, 206 Tours has been establishing strong relationships with dedicated local tour guides who have a thorough knowledge of the regions they serve. From speaking the local language to showing you the best restaurant for lunch, these men and women are deeply invested in making sure that you have an authentic and enjoyable experience. As you learn about the saints and shrines of their culture, our guides will share in detail the history of each location so that you can fully appreciate its beauty and significance. Also, you never have to worry about getting lost! 
4. Detailed Itineraries
With over 2,000 years of Church history throughout the world, there are so many places to see and experience. If you are planning a pilgrimage on your own to an unfamiliar country, one can easily become overwhelmed by wondering where they should visit and how to get there. That is why 206 Tours carefully crafts detailed itineraries that bring you to the most important sites and shrines of each location you visit. We know that every pilgrimage is a dedication of your time and money. We are committed to making sure you get the most out of every day abroad while still having time to rest and enjoy quality time with your fellow travelers. In addition, 206 Tours covers all sightseeing and admissions fees as per the itinerary. 
5. Professional Assistance with Booking
Immediately after you book your 206 Tours pilgrimage, our professional team takes over all of the details for you. We work closely with airline agencies to book the most convenient flights possible and will do everything in our power to assist you in the event of airline delays or cancellations. Once you begin your travels, you can relax in your hotel at the end of every day knowing that it has been vetted by our team to ensure comfort, safety, and convenience. Our air-conditioned tour buses will take you to and from your various destinations. We take care of you the way we would our own families. 
Begin planning your next pilgrimage by exploring over 200 unique itineraries currently available with 206 Tours: https://www.206tours.com/pilgrimages/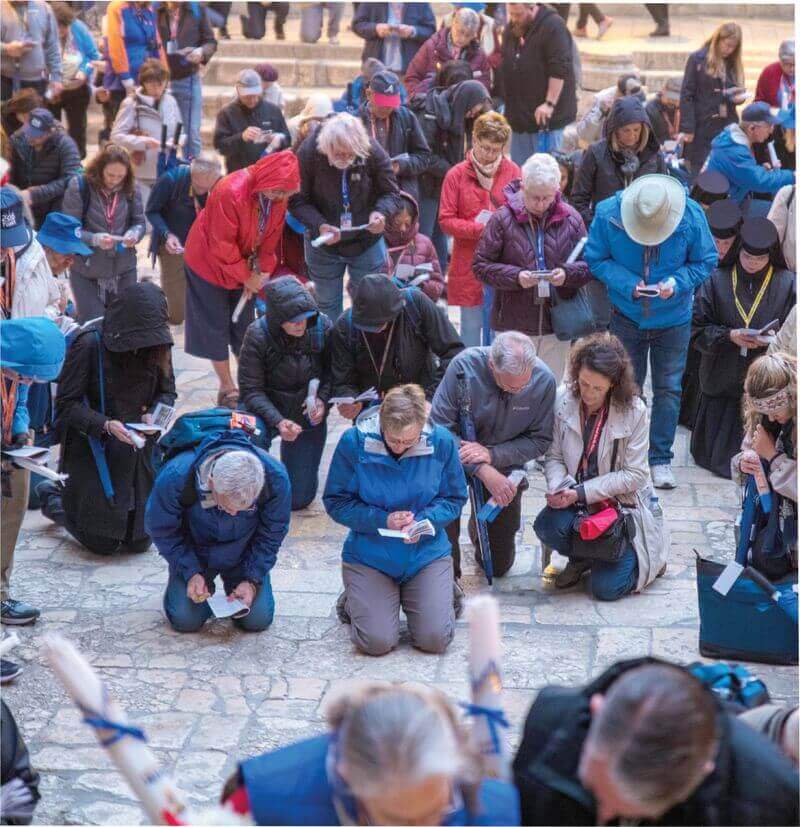 206 Tours Pilgrims
What is a 206 Tours Pilgrimage Like?
"To go on pilgrimage really means to step out of ourselves in order to encounter God where he has revealed himself" – Pope Benedict XVI
Join Us
Join over 400,000 faithful Pilgrims and get exclusive travel tips, giveaways and more!
POPULAR POSTS