Clegy Discounts - Join 206 Tours Pilgrimages

All Members of Clergy traveling as a pilgrim with 206 Tours: Receive a 20% Discount
Valid on any regular scheduled pilgrimage (Tour 1 - 226)
Name, Order/Church/Diocese and "Letter of Good Standing" from your Superior on Official Letterhead is required.
*Discount will be applied once all has been received and confirmed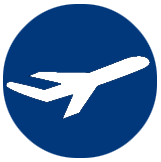 Free Trips for Spiritual Directors
It is not a pilgrimage without a Priest!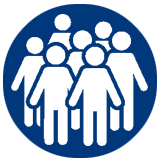 Clergy Discount
20% Clergy discount offered to all Members of Clergy.
Participation
Plenty of opportunities to assist with Mass, bring pilgrims closer to Him, and meet other members of Clergy throughout the world.
Lead a group on a pilgrimage
Join us as a Pilgrim, a Spiritual Director, or Group Leader!
Let's get started!
Choose your "Type" of Group Leader
Spiritual Director
for Tour Series
Supply us with:
Select a Pilgrimage: Tour 1 - 226
Select a Departure Date from that Tour
Incentive:
Any Priest open to being a Spiritual Director on one of our Departures. Free Trip, Private Room & Daily Stipend.
Get Started
*For NEW Group Leaders, First-Time Leaders, or Groups without a Priest
Lead your own
Pilgrimage Group
Supply us with:
Destination(s), Dates of Departure,
Special Requests, and Priest Name
Type of Group:
For Priests looking to arrange a Private Pilgrimage for their Parishioners, Diocese, School, or Organization
Get Started
*For Experienced Group Leaders, Clergy, Church or Diocesan Officials, Organizations and Families.
Why YOU should lead a Group?
Not sure if you have what it takes? We believe in you, and here are some reasons why!
Spiritual Director Requirements
Interested in some NEW ways to promote your pilgrimage, helping you to maximize your bookings?