Basilica di San Nicola Pilgrimage
The Story:
The Basilica di San Nicola (Basilica of Saint Nicholas) is located in Bari in the Apulia region of southern Italy on the Adriatic Coast. In the eleventh century, the church was built to shelter precious relics of Saint Nicholas that were in danger in their original Shrine in Turkey, which was then, Myra. Saint Nicholas made is way to Rome through Bari and chose the city as his burial place. In 1089 Pope Urban II attended the consecration of the original crypt. The edifice was consecrated in 1197 , the abbot of the monastery of Saint Benedict, Bishop Elias, was the first Archbishop and his cathedra still remains there for visitors to see today. Exquisite mosaics, some of the oldest in Italy, adorn the Basilica. The feast Day of Saint Nicholas is December 6 which is observed with great solemnity in Bari. Every year on this day clergy collect flasks of myrrh from his tomb for anointing all over the world. The Pontifical Basilica di San Nicola is a very well attended Pilgrimage destination.
Accommodations: There are many 4 and 5-star hotels in the city of Bari.
Location: Bari is accessible by Bari Karol Wojtyła Airport and is a short 75-minute flight from Rome.
Address: Largo Abate Elia, 13, 70122 Bari BA, Italy
Phone: +39 080 573 7111
Tours visiting Italy: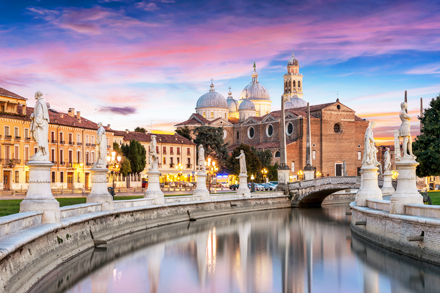 Shrines of Italy
Rome (Papal Audience with Holy Father) * Monte Cassino * San Giovanni Rotondo (Padre Pio) * Monte Sant'Angelo (St. Michael) * Lanciano (Eucharistic Miracle) * Loreto (Holy House) * Assisi (St. Francis) * Cascia
| Duration | Destination |
| --- | --- |
| 10 Days | Italy |
VIEW DETAILS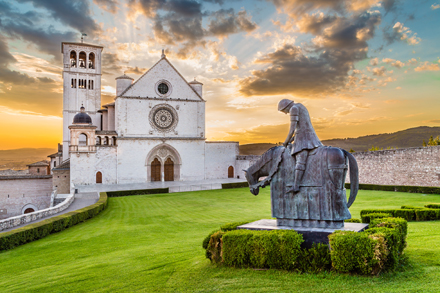 All Italian Shrines
Rome (Papal Audience with Holy Father) * Monte Cassino * San Giovanni Rotondo (Padre Pio) * Monte Sant'Angelo (St. Michael) * Lanciano (Eucharistic Miracle) * Loreto (Holy House) * Assisi (St. Francis) * Cascia * Siena * Florence * Padua (St. Anthony) * Venice
| Duration | Destination |
| --- | --- |
| 14 Days | Italy |
VIEW DETAILS