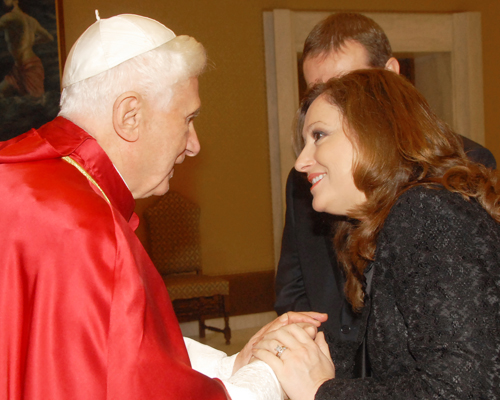 Pope Emeritus & Milanka Lachman
Over 30 Years of Witnessing Transformations & Conversions


Dear Pilgrims, Friends & Family,


It was in 1985 that I found myself returning from a pilgrimage that rocked my world. My desire was simple, to pass the torch and light as many fires as possible. I was working in the tourism industry and felt a calling to create a pilgrimage company. It was a humble beginning to what was to become a great mission. Frankly, I had no knowledge in theology, spiritual leadership, or about the holy shrines. In my heart, I felt that if this was from God, then He will connect the dots. Looking back, my desires and prayers that seemed radical, have become the norm. My life, mission and work has been knitted, and connected on so many levels, with people from all over the world who have experienced miracles and life transformations. I've learned that God does honor that which we pray for.

My sincerest gratitude to all of our beloved group leaders who trusted and stuck with 206 Tours for all of these years. Thank you to the amazing 206 Tours pilgrims who booked a pilgrimage, bringing with them their wonders petitions, and leaving the rest to us. My gratitude to selfless priests, after all, without Mass daily, there would be no pilgrimage. Thanks to my diligent staff, tour guides and suppliers, you are my second family, I could not have done this without you. Gratitude to my supporting husband, children, and grandchildren.


The Lord has used me and you as His small instruments to impact hundreds of thousands of lives around the world. It is now, that has always been – my life, and my work I give to Our Blessed Mother and Her Son.

May God bless and reward you for all the support, and for the efforts you undertook.
Milanka Lachman, L.H.S. CTC

The Bible is God's love letter to us, and Jesus said:
"I have come that they may have life, and have it to
the full." – John 10:10
---

About 206 Tours:

206 Tours has been providing pilgrimages since 1985!

206 Tours offers over 200 itineraries with scheduled departures where anyone from anywhere in the world can join. The average size of the group ranges between 20 - 38 passengers.


206 Tours specializes in arranging ad-hoc groups. We make sure everything goes smoothly from beginning to end. With our marketing support and arrangements for pilgrimage that only 206 Tours can provide, you will be proud that you are the leader of your group. Pilgrimage groups are ideal for family reunions, church groups, youth groups, class reunions, senior citizens, singles, couples special interest groups, or anyone seeking the spiritual refreshment that only a pilgrimage can provide. For more on groups visit www.206tours.com/groups

206 Tours destinations include: The Holy Land, Italy, France, Spain, Portugal, Croatia, Medjugorje, Poland, Czech Republic, Austria, Greece, Turkey, Egypt, Ireland, Germany, Hungary and Mexico. We also offer special programs for Canonizations and World Youth Day.

206 Tours pilgrimages include a leadership of a Catholic Priest and Mass daily. We include flights from your hometown, hotel accommodations, meals, ground transportation, sightseeing and tour guide throughout.

Our philosophy about our clients is that we emphasize personalized service. Each one of our clients are very important to us, and we take time to speak to them, to pray for them, to prepare their documents, to listen to them when there is a problem, and to treat them with respect no matter what. Our philosophy is the same for our priests, employees and our suppliers: treat every person - the way we would like to be treated.

206 Tours produces a color brochure, listing regularly scheduled departures. Email or call and we will ship it to you for free!

206 Tours is a member of BBB, BBB OnLine, RCMA (Religious Conference Management Association), ARC and IATAN

We are most proud to share our feedbacks and letters from our clients www.206tours.com/letters

206 Tours will gladly offer references of priests or clients from your area

206 Tours takes Pay Pal and all credit card (both offer additional insurance and/ or bonus points/ frequent flyer points)

206 Tours is rated A + by the BBB (The Better Business Bureau)

206 Tours offers standard travel insurance www.206tours.com/insurance as well as "Cancel for Any Reason Protection Plan"

206 Tours is a US company based in Hauppauge NY. If for some reason, you do not chose to go with 206 Tours,
- Be careful when searching for travel provider, especially on the internet! Do not go by what Web Sites tells you.
- Be careful of those that do not list their mailing address (instead they only list a P.O.Box),
- We pick up our calls, voice mail is only on during non-business hours - be careful of those that do not pick up telephone calls
- 206 Tours is a US based company, be careful of booking directly with a foreign company, as they have little accountability to a US client.
- 206 Tours has all proper US licenses, insurance, be careful when operators are working without appropriate bond or minimum 1 Million Dollars Errors and Omissions insurance.


- 206 Tours has been providing quality tour arrangements since 1985. Our courteous staff is comprised of proficient individuals, many of whom are veterans in the industry. We hold special contracts for airfare, hotel and other travel components that translate into a product of excellent value. There are no hidden costs. Our groups are handled by qualified, friendly directors, safe and courteous drivers, and knowledgeable local guides who are experts on their regions. We use modern coaches with climate control and comfortable seats. Most international accommodations are first class, rated 4 star (unless custom groups request 3- accommodations), and our tour programs include the best of each region with a combination of historical, cultural, scenic and spiritual variety mixed for your enjoyment.


You can request our 150 pages color brochure (FREE of charge) simply email us at brochure@206tours.com

Our goal is to provide you with a worry free well planned itinerary resulting in wonderful memories.
Our prayer is that pilgrimage blessings will last a lifetime, and its graces will draw you closer to the Lord.


---

Why name our company "206 Tours" ?
In the early 80's our founder made a pilgrimage to Medjugorje. While there, spiritual activities revolved around specific time of 20 minutes to 6. Many pilgrims and local people were eagerly awaiting for twenty minutes to six (20 to 6) PM, which is the apparition time. It was after that trip that 206 Tours was founded.


---

No matter which pilgrimage path we take sooner or later we come to the cross: Prayer Before the Crucifix:
Behold, O kind and gentle Jesus, I kneel before you and pray that you would impress upon my heart the virtues of faith, hope and charity, with true repentance for my sins and firm purpose of amendment. At the same time, with sorrow I meditate on your five precious wounds, having in mind the words which David spoke in prophecy: "They have pierced my hands and my feet. I can count all my bones." (Ps 22) Total number of bones is 206! Each human is made up the same - of 206 bones.
---
| | |
| --- | --- |
| St. Peter's Basilica, Rome, Italy | Renewal of Baptismal Promises, Jordan River, Israel |
| Santorini, Greece | Basilica of Immaculate conception, Lourdes, France |
| Apparition Hill, Medjugorje | Main Square, Krakow, Poland |
| Prague, Czech Republic | The Way of St. James - El Camino, Spain |
| Assisi Basilica, Italy | Church of the Holy Sepulchre, Jerusalem, Israel |
| Our Lady of Guadalupe, Mexico City, Mexico | St. Patrick's Cathedral, Dublin, Ireland |
| Rialto Bridge, Venice, Italy | Assumption of Mary Pilgrimage Church, Bled, Slovenia |
| Basilica di Santa Maria Cathedral, Florence, Italy | The House of Virgin Mary, Mt. Koressos, Kusadasi, Turkey |
| Pyramid of the Moon, San Juan Teotihuacan | Eiffel Tower, Paris, France |
| Plaza Mariano Moreno, Buenos Aires, Argentina | The Chain Bridge, Budapest, Hungary |
| Apparition Hill, Medjugorje | The Grand Place, Brussels, Belgium |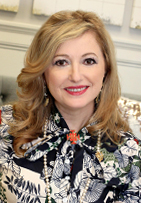 Milanka Lachman, LCHS
President & Founder
Operations Director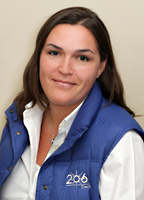 Rinda Kanidinc
Tours Director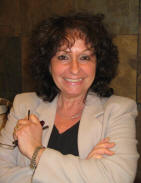 Linda Antonelle
Sales Director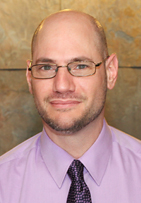 Ronen Reinheimer
Art Director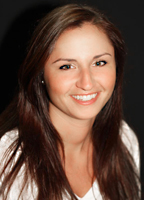 Ali Boulanger
Accounting Manager


Natasha Tosic
Sales Manager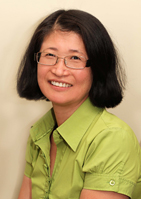 Liz Shea
Account Manager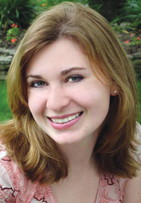 Stefanie Meyer
Account Manager
Amanda Fortunato
Account Manager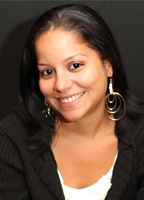 Yaritza A. Rodriguez
Account Manager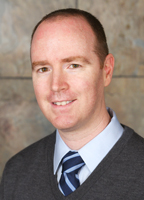 Patrick McKenna
Executive Assistant



Piernha Marc
Travel Consultant



Chris Wright
Travel Consultant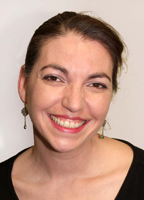 Melissa Mulligan
Travel Consultant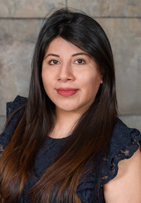 Katherine Iversen
Travel Consultant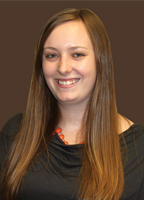 Donna Strucic
Travel Consultant



Sammie Gough
Travel Consultant



Elise Devery
Travel Consultant