The
Way.

The

Truth.

The

Life.

Jesus said to him, "I am the way, and the truth, and the life. No one comes to the Father except through me."

Catholic Pilgrimages & Spiritual Journeys to the World's Holiest Sites with 206 Tours.

Download & Share the Year of St. Joseph Social Media Posts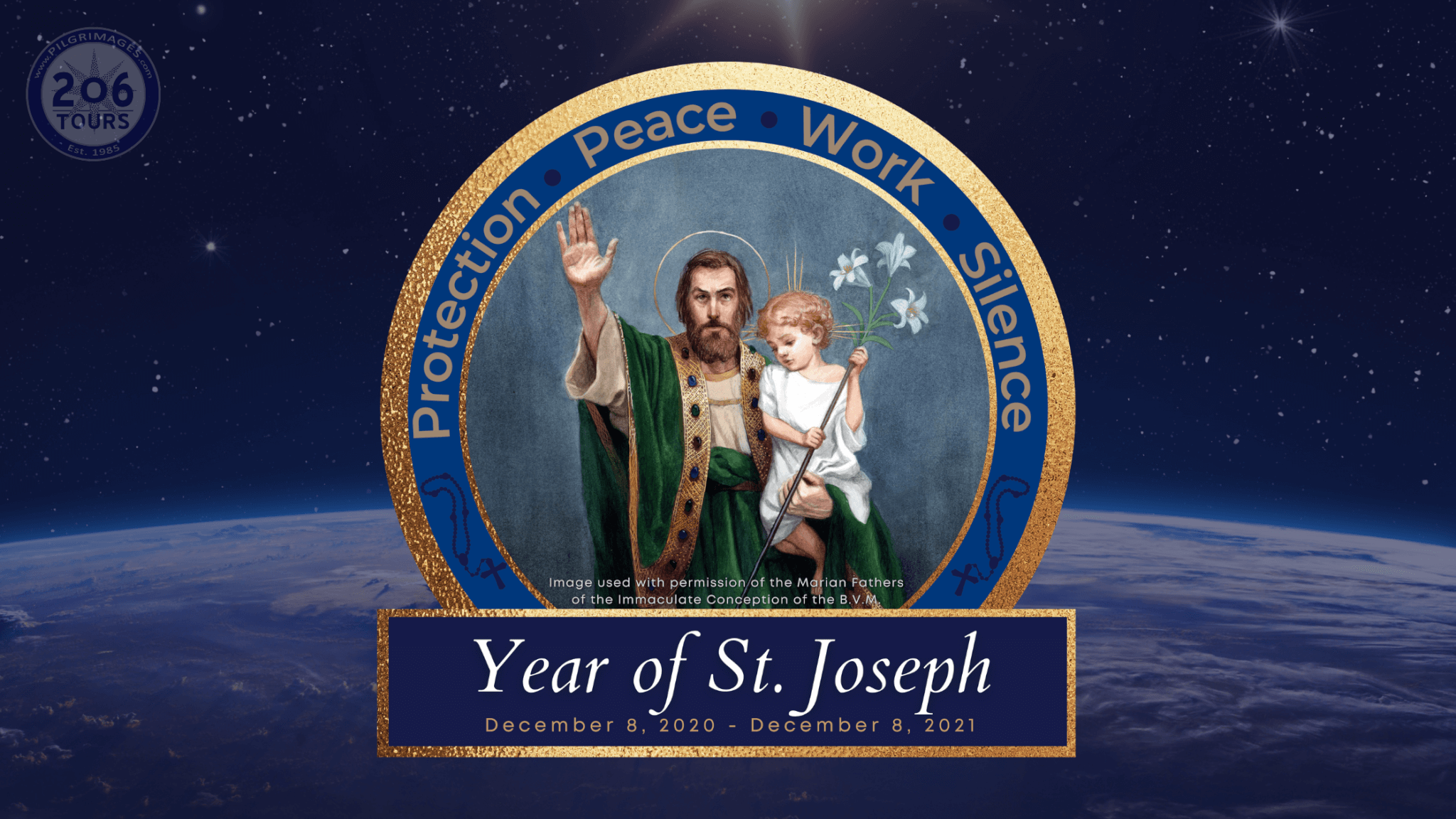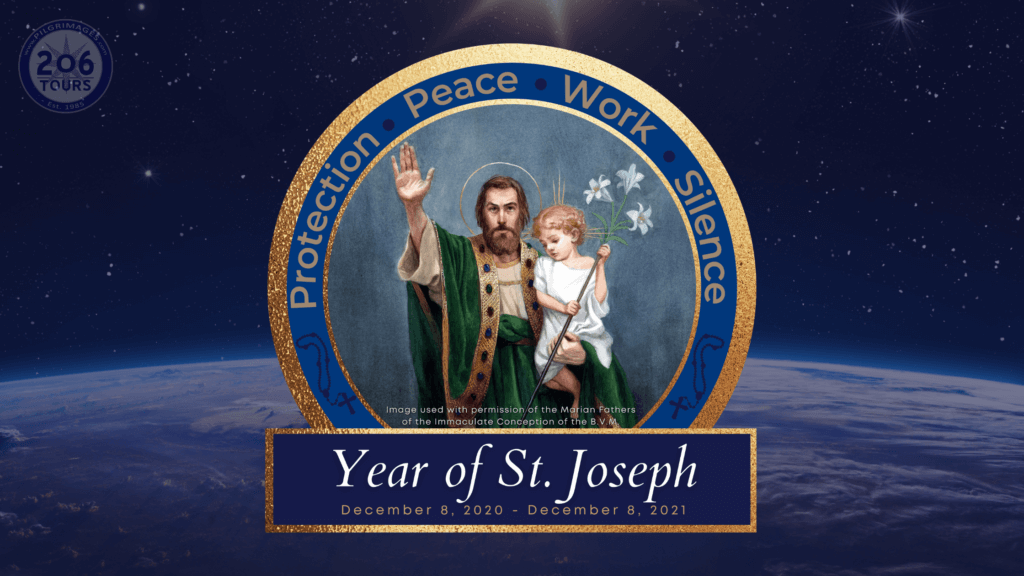 On December 8, 2020, the Year of Saint Joseph was declared by Pope Francis, as detailed here. In our excitement to celebrate the Year of Saint Joseph, we created these free downloadable images for all to share! Please feel free to share these images on social media or even make it your Facebook cover photo. Please join us in prayer;
Prayer for Peace to St Joseph
St. Joseph, Spirit of Peace, Hard Work, and Protection Pray for Us!
To Download, simply "right-click" on the image, and select "Save Image As". Save the image to a convenient location.
Smartphone Background/Wallpaper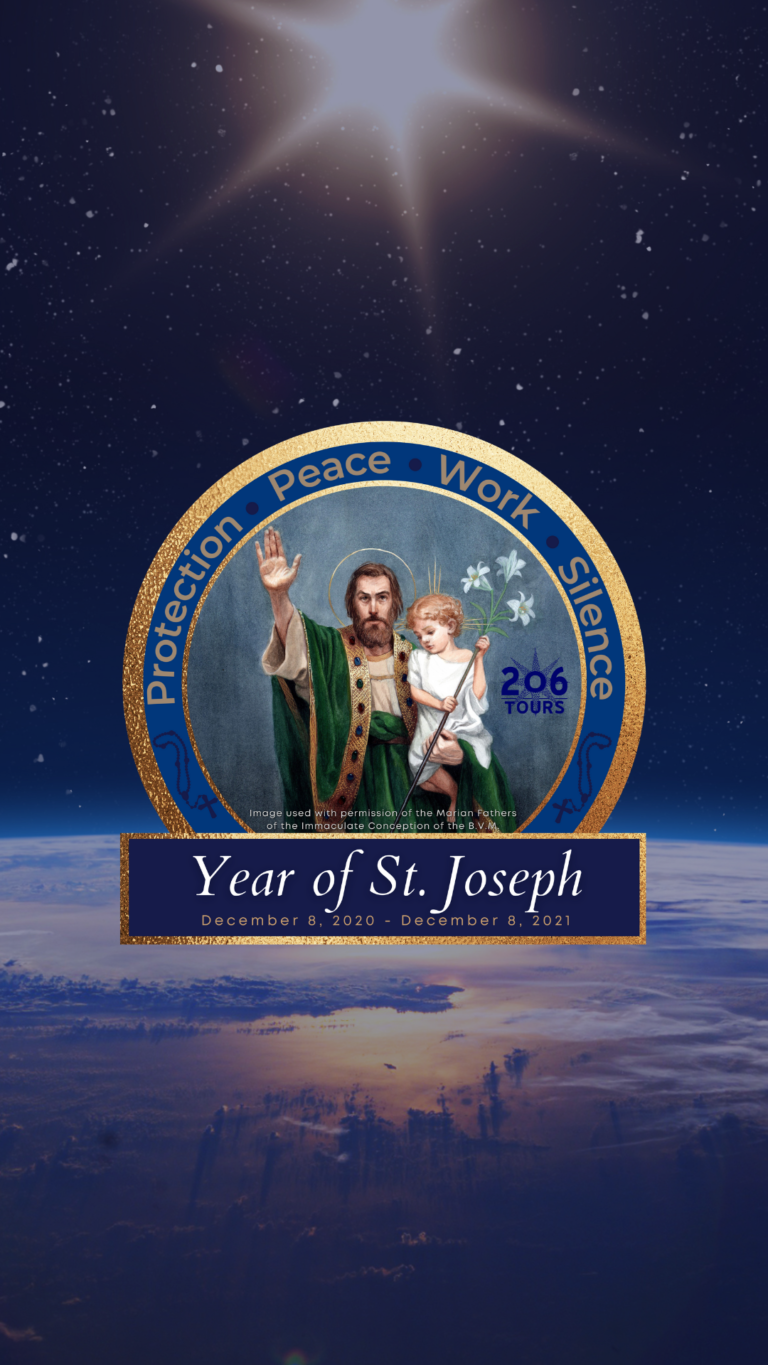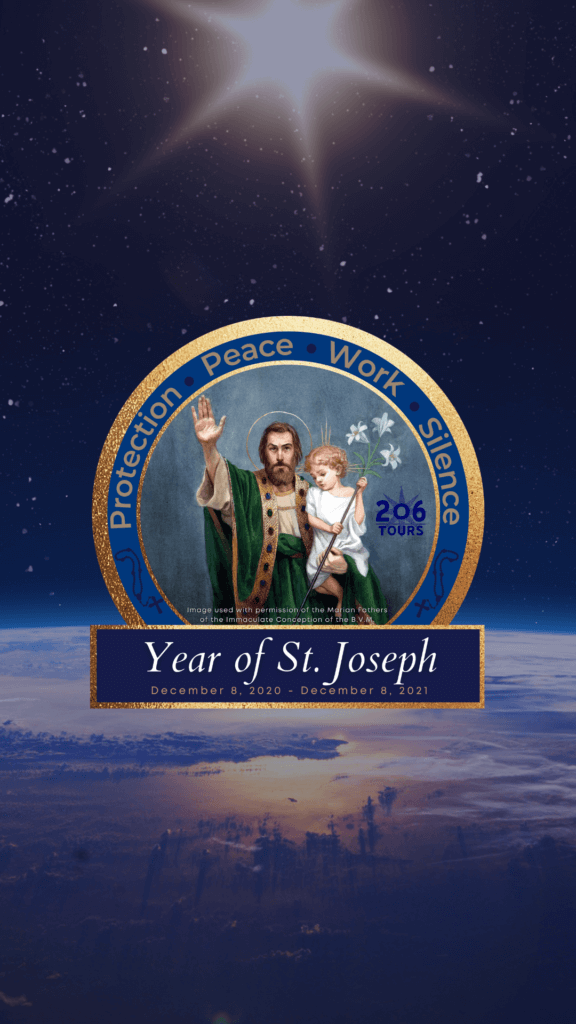 Facebook Cover 

Shareable Social Media Post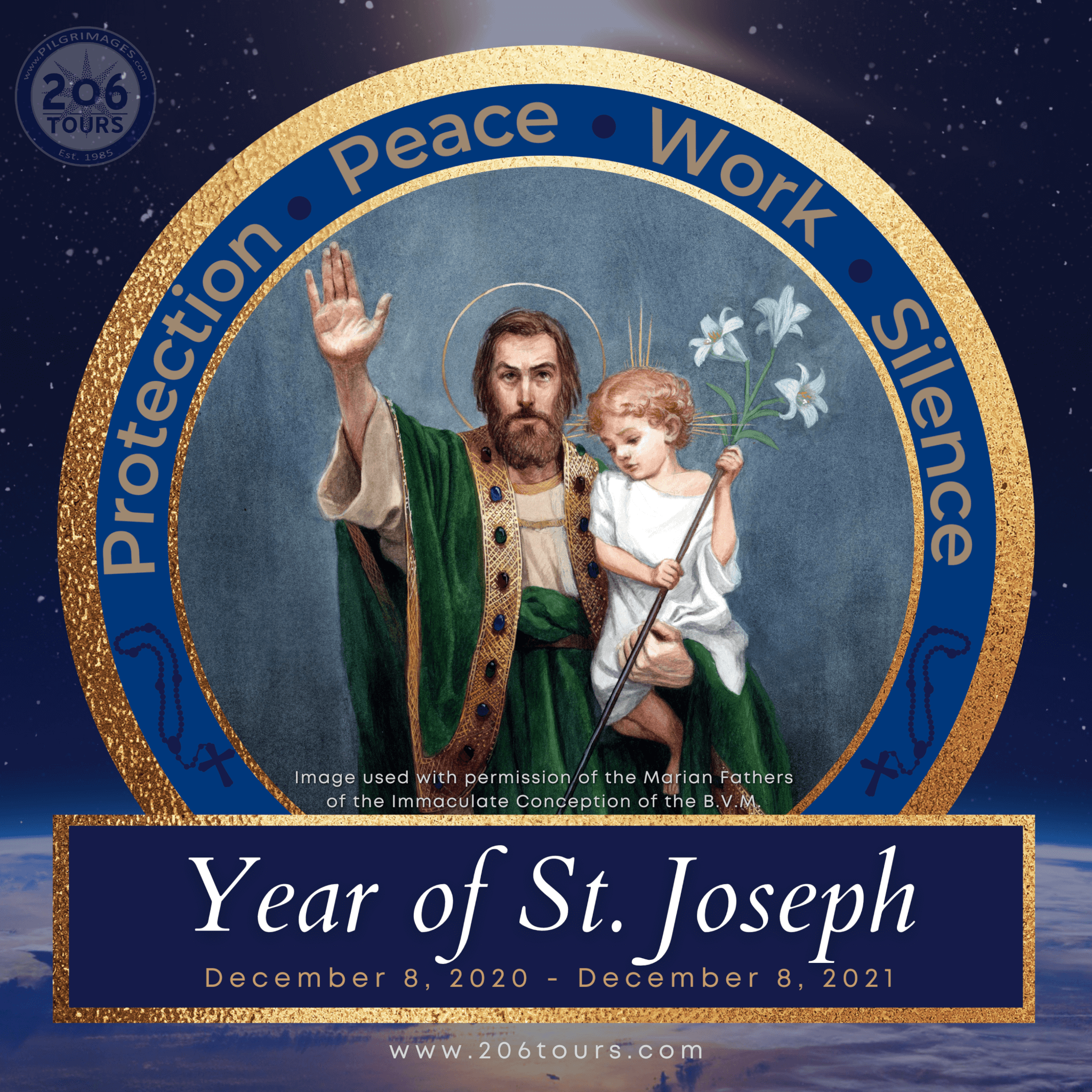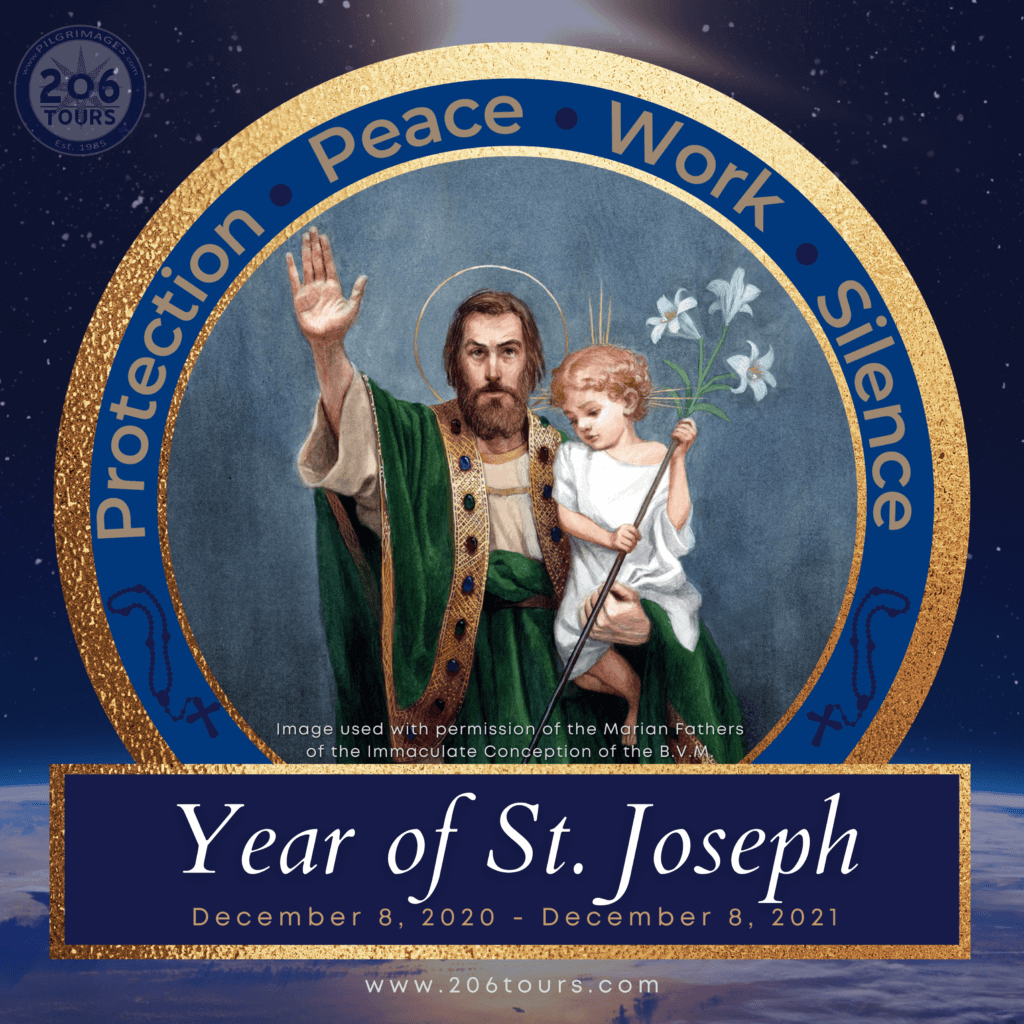 Please note, this image is used with permission of the Marian Fathers of the Immaculate Conception of the B.V.M. The artwork shown was commissioned by Fr. Donald Calloway, MIC, and created by Bernadette Carstensen and can be purchased here. 
Facebook Profile Picture Frame
Even add St. Joseph to your Profile picture by clicking here and using our frame!
Merchandise! 
Wear St. Joseph on everything! Clothes available for the whole family, as well as accessories, bags, and more! Only available on our CafePress Store!
Keep checking our blog for the latest news in this Year of Saint Joseph!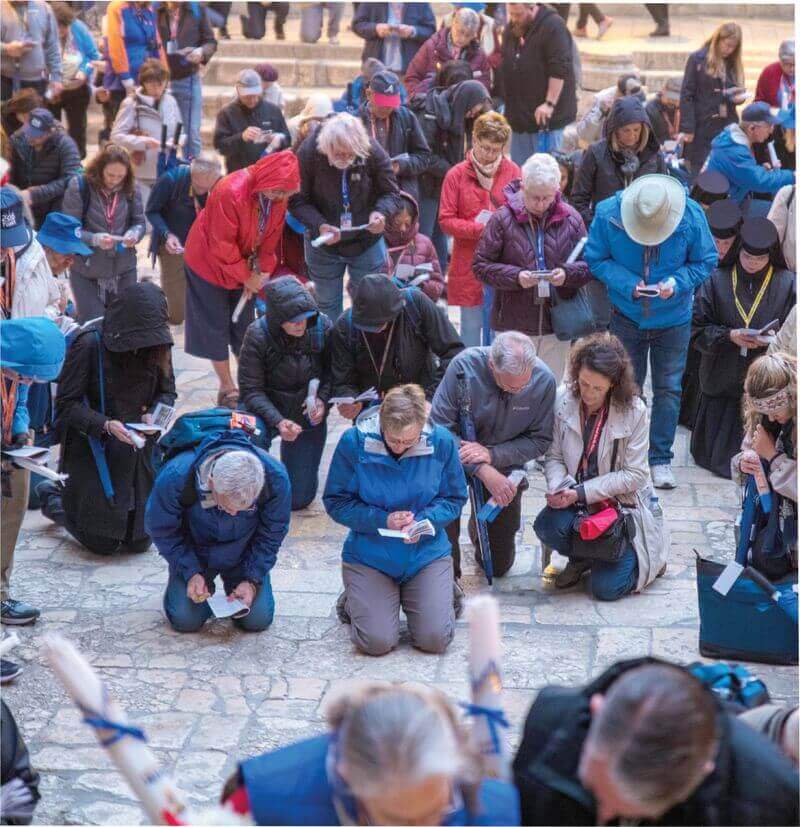 206 Tours Pilgrims
What is a 206 Tours Pilgrimage Like?
"To go on pilgrimage really means to step out of ourselves in order to encounter God where he has revealed himself" – Pope Benedict XVI
Join Us
Join over 400,000 faithful Pilgrims and get exclusive travel tips, giveaways and more!
POPULAR POSTS