The
Way.

The

Truth.

The

Life.

Jesus said to him, "I am the way, and the truth, and the life. No one comes to the Father except through me."

Catholic Pilgrimages & Spiritual Journeys to the World's Holiest Sites with 206 Tours.

River Cruise Trinity Catholic School Raffle Prize
206 Tours is donating a Danube River Cruise for Two (2) as the Grand Prize for the 2022 Casino Night benefiting Trinity Regional School! This prize is valued at $10,000 and includes, roundtrip airfare from New York, daily Mass & spiritual activities, breakfast, lunches, afternoon coffee or tea, flowing wine & beer, captains gala dinner on cruise, folklore show on ship, and so much more!
ENTER THE RAFFLE:
Each raffle ticket is $100 dollars and fully supports the school! To enter the raffle you can pay via credit card over the phone, or make checks payable to: Trinity Regional School, 1025 Fifth Ave., East Northport, NY 11731. For questions or more information, email: trinityregionalhsa@gmail.com. 
Thank you for supporting Trinity Regional School! This year's Casino Night Auction will be held on April 1, 2022.
ABOUT THE CRUISE: 
206 Tours' Founder & President Milanka & Charlie Lachman, as well as Vice President Sandra Lippold, are proud Trinity parents and grandparents! The Lachman's will be present for this once-in-a-lifetime Pilgrimage experience! The entire ship is secured for this exclusive "pilgrims only" cruise. Discover Europe's rich history and Catholic roots all while cruising the scenic Danube River through Germany, Austria, Slovakia, Hungary! The entire ship has been reserved for only 206 Tours Pilgrims. Accompanied by a Catholic Priest who will celebrate Mass daily. Highlights include visits to Munich, Passau, Walhalla, Regensburg, Linz,  Salzburg, Maria Plain, Melk, Duernstein, Vienna, Bratislava, Budapest, Esztergom, Szentendre
All details: www.206tours.com/tour230
Prize Terms:
Prize is not refundable or transferable.
Prize is only applicable to the October 1 – 10, 2022 River Cruise as advertised www.206Tours.com/tour230
Flights in Economy & Standard cruise cabin, though the winner has the option to upgrade
If the pandemic was to cause the cruise to be postponed or canceled, another tour will be offered.
Vaccination against Covid-19 is required by Lueftner Cruises.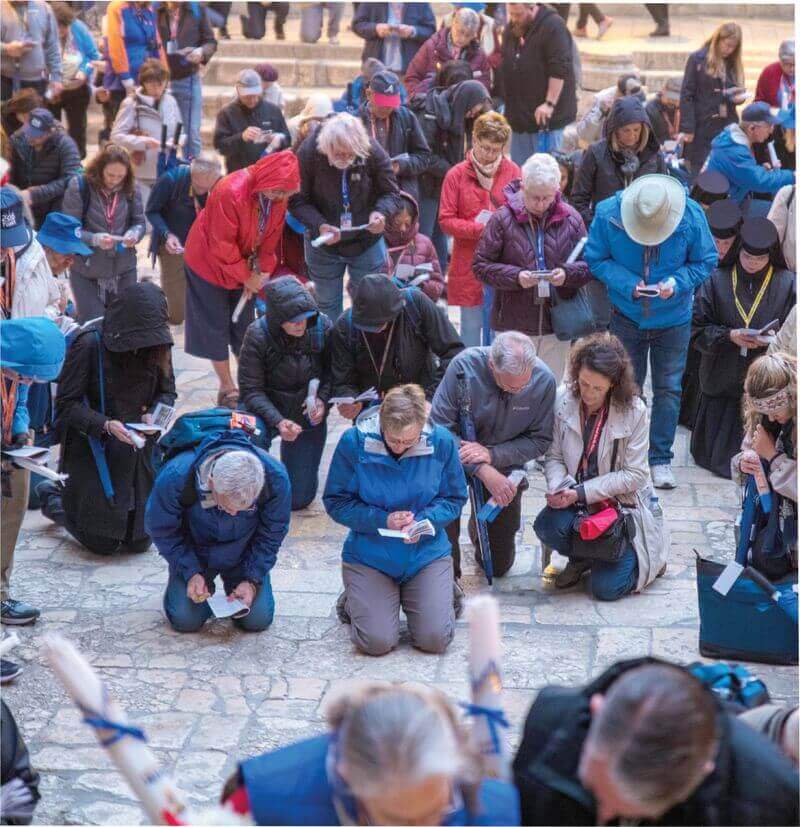 206 Tours Pilgrims
What is a 206 Tours Pilgrimage Like?
"To go on pilgrimage really means to step out of ourselves in order to encounter God where he has revealed himself" – Pope Benedict XVI
Join Us
Join over 400,000 faithful Pilgrims and get exclusive travel tips, giveaways and more!
POPULAR POSTS